I didn't get much reading done last week until Sunday because I was prepping for BEA (read more about my experience and the books I'm excited about here). But, on Sunday, my husband and I took an "adult beach day" (babysitter for the kids, umbrella, books), which we try to do at least once a summer. It means hours and hours of reading on the beach followed by an early dinner…quite possibly my most favorite thing to do in the world!
I finished reading…

Boo by Neil Smith (May 12, 2015)
This book is completely unique and I enjoyed the beginning, but I liked it less and less the farther I read. Review to come.
I'm currently reading…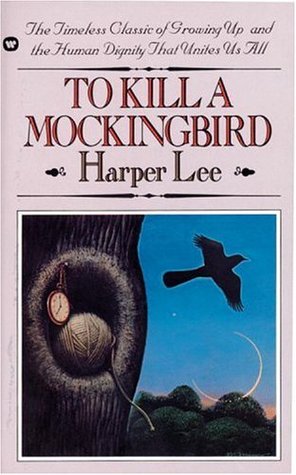 To Kill A Mockingbird by Harper Lee
Love, love. I've been highlighting like crazy, so I'm thinking about doing a Quotable Books post for this one. I figure writing a review would be a little ridiculous!
Next, I'll be reading…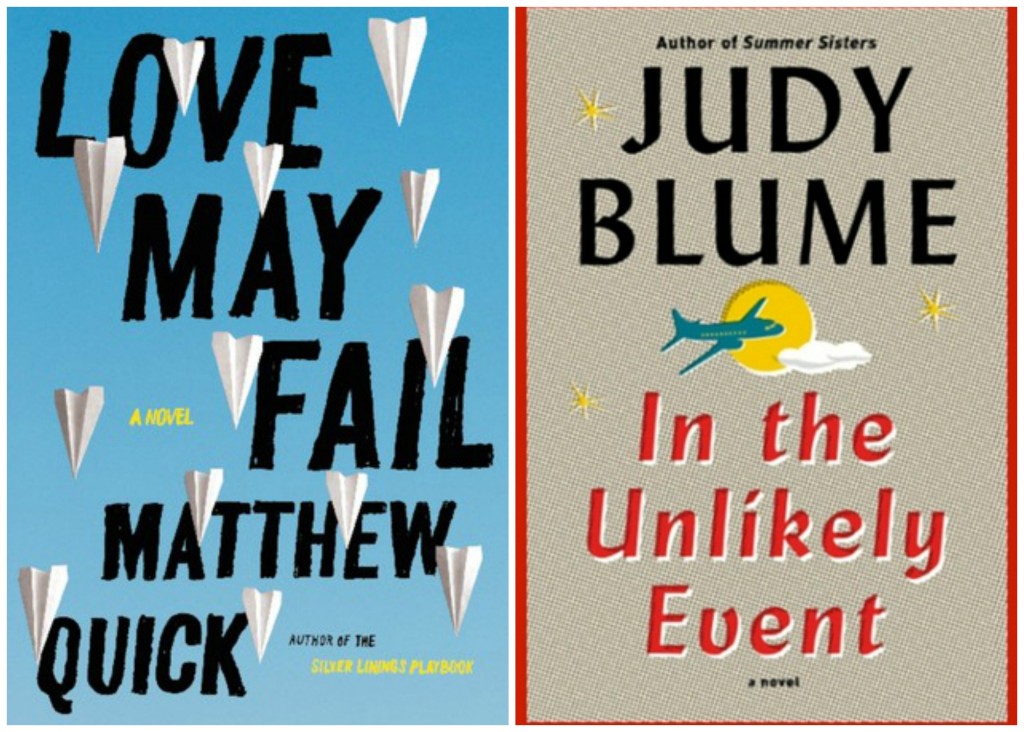 Love May Fail by Matthew Quick (June 16, 2015)
I loved the first paragraph of this quirky sounding novel about a woman who runs home to New Jersey following a breakdown by the author of Silver Linings Playbook.
In the Unlikely Event by Judy Blume (June 2, 2015)
Judy Blume is writing for adults! In a story based on a real experience during her childhood, she writes of how a succession of plane crashes impacts a 1950's American community.

Weekend Update

I'm linking up with Tara at Running N Reading's Weekend Update.
I just completed Week 7 of Hal Higdon's Intemediate 10K Training Program – only one more week to go before race day! This week was a bit haphazard with some departures from the training program because of Memorial Day weekend and BEA on Friday (more about my experience here)…and because I just felt blah and shortened a couple of my runs!
Monday: Cross-Training (Cardio Core class at Equinox…my regular Diamond Cuts class was canceled because of Memorial Day). I was SO sore since I don't normally do this class, but I realize switching things up is good for me!
Tuesday: Long run: 8 miles. Overall time of [1:14] with splits of [9:14], [9:37], [9:17], [9:22], [9:16], [9:19], [9:10], [9:11]. This was definitely a "just get through it" run. I did not feel good. I was sore from Monday's Cardio Core class. It was hot relative to what it's been lately…which makes me nervous because it wasn't even that hot (mid-70's). I think it goes to show how your body acclimates to different temperatures. I was training for my half marathon last summer in 90+ temps with high humidity and felt better than I did on this run – ha! We've had a cool spring so far and I'm not used to the heat/humidity yet!
Wednesday: Stretch & Strength (Inside/Out Barre at Equinox)
Thursday: 50 Min Tempo Run, which actually ended up being more like 47 min ([9:13], [8:54], [8:37], [8:37], and [9:37]).
Friday: BEA…no running, but I must have walked close to 5 miles. I was traipsing across NYC, on my feet all day at the Expo, and then lugging a rolling suitcase full of books back across town to catch my train home. I was exhausted…more so than after a run!
Saturday: 6 mile recovery run, which I shortened to 4.5 miles ([9:45] pace for the first mile and closer to [9:00] after that). I felt horrible. I literally couldn't go any farther than 4.5 miles. After my run, I realized I was really dehydrated (rust colored urine – sorry about the TMI!)…probably from not drinking enough water at BEA yesterday. Lesson learned!
Sunday: Rest! Adult beach day with my husband! Lots of reading! Early dinner! All my favorite things.
How have you been acclimating to the warmer temperatures and higher humidity?