I got a lot of reading done last week (for me, at least) and it felt SO good! I've also been on a pretty decent stretch of great books…with only a few duds here and there.
I mentioned last week that I would be collaborating again with Anne Tollett (from Hanover Avenue, formerly Anne Tollett Home) on a White Knight Bedroom. Well…the Big Reveal is up on Anne's site today…hop on over to check it out! I've chosen ten books to be featured and Anne has explained what exactly a "white knight bedroom" is. I'll be talking about the bedroom's books here on Wednesday.
I finished reading…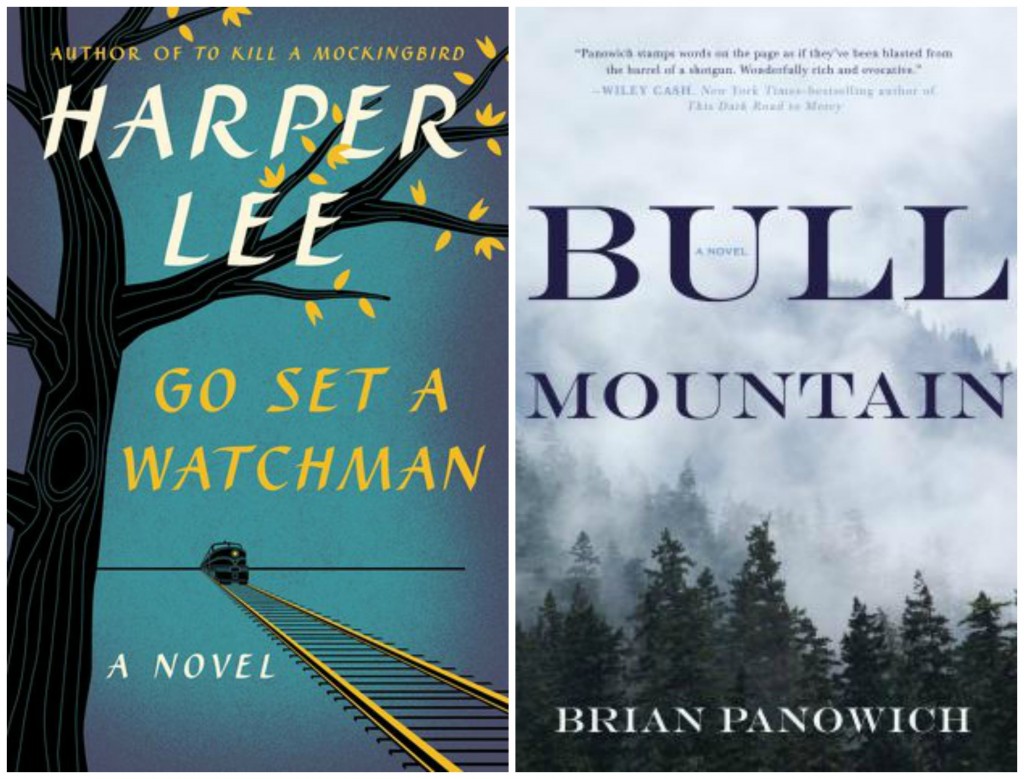 Go Set A Watchman by Harper Lee (July 14, 2015)
Not a fan of this one as a finished book, but it was definitely an interesting read if you think about it as a "historical artifact". I shared my spoiler-free thoughts last week.
Bull Mountain by Brian Panowich (July 7, 2015)
Loved this book and stayed up way too late blowing through the final quarter! Criminal family in the North Georgia mountains, high body count, fast pace…good stuff! I'll be sharing my thoughts in an upcoming review.
Affiliate Link: Buy from Amazon
I'm currently reading…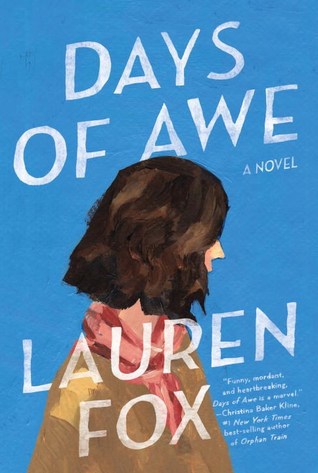 Days of Awe by Lauren Fox (August 4, 2015)
Initially, this one was a bit of a letdown coming off of Bull Mountain, but I realized pretty quickly that the situation was more complicated than it appeared at first glance…so, I'm all good now at almost halfway through.
Next up, are…

Everybody Rise by Stephanie Clifford (August 18, 2015)
I heard Clifford speak at BEA's Hot Fall Fiction panel and loved what she said about how meticulously she researched (she's actually a journalist) this story about a girl in her twenties trying to fit in with the Upper East Side of Manhattan crowd. This is her debut novel.
Best Boy by Eli Gottlieb (August 24, 2015)
This story told from the perspective of a thirty-three year old man with autism caught my eye because I loved Mark Haddon's The Curious Incident of the Dog in the Night-Time.
Weekend Update

I'm linking up with Tara at Running N Reading's Weekend Update.
I just completed my third week of training for the West Point Triathlon on August 16 at the United States Military Academy. This race is a half mile open water swim, 12 mile bike ride, and a 5K run and I'm using an abbreviated version (7 weeks instead of 13) of this training plan from beginnertriathlete.com.
My Week Three Observations
Swim
I'm having a dilemma with the swimming. I mentioned last week I'd gotten bitten by sea lice and they were back at it again this week. My original bites are healing, but I've now gotten new ones. And, when I took my bathing suit off on Friday, three small bugs fell out (I'm assuming these are the lice?). Do I continue with this open water training and power through the lice? My pool is only open from noon – 9 pm, which doesn't work with the hours I'm able to train, so that's not an option. 
I could feasibly just ditch the swimming and wing it on race day (I just have a couple more weeks to go), but is this incredibly stupid? Or should I just soldier on and tough out the sea lice? I have been using a mixture of half vinegar/half water after my swims and washing/drying my swim gear on hot per the Internet's instructions!
Bike
Both my bike workouts this week were part of bricks. Each biking segment was 35 min long and I kept my avg mph above 15 for both workouts (15.4 and 15.2)! That's an improvement over last week's highest avg mph of 14.9. Baby stepping improvement going on here – yay!
Run
I ran three times this week: two 35 min runs and one 20 min run on the tail end of a bike/run brick. I like to change things up, so I made my first run into 9×400 at 8:00/mile pace with a half mile each warm-up and warm-down. For the second run, I did a half mile warm-up, a 5K at pace (I ran a 26:27 outdoors), and another 3/4 mile warm-down.
So, about the brick run…I see why it's called the brick. Because your legs feel like bricks after riding the bike! Or maybe it was more like running through quicksand! It took a good 5 minutes to feel remotely OK and the entire first mile to feel kind of normal. Despite how I was feeling, I was surprised to see that I wasn't running as slowly as I felt (Mile 1: 8:56, Mile 2: 8:39, Last 0.30 Miles: 8:33 pace).
Questions for triathletes out there: any tips for surviving that bike/run quicksand feeling? And, any advice for my sea lice problem?