Hosted by Sheila at Book Journey.
Last week's reading was…odd. I managed to pick the right book to recover from Did You Ever Have A Family (check out my new feature on book hangovers and recovery books: Alcohol & Advil), but then fell into a book hangover after the successful recovery book! I DNF'd a book most people have loved and kind of DNF'd a second one (see below for a more coherent explanation of this) before finally finding my groove.
On the TV front, my husband and I tried Breaking Bad and fell in love. It's hard to watch at times, but unexpectedly funny and I'm completely into it. And, Season 2 of Showtime's The Affair premiered and I'm just as intrigued as I was during Season 1.
I finished reading…

Missoula by Jon Krakauer (April 21, 2015)
This book was on my list for Nonfiction November, but got bumped up because of two unexpected DNF's. And…I'm so glad it did! It's got me doing all kinds of thinking…and a part of me wants to write a think piece on rape and the justice system instead of a book review.
Affiliate Link: Buy from Amazon
I tried, but wasn't feeling…

Girl Waits With Gun by Amy Stewart (September 1, 2015)
I'm not sure what I was missing with this one, as it's gotten really good reviews and other bloggers I trust have enjoyed it. I DNF'd at 44% after having trouble concentrating and getting frustrated with the level of (quite boring!) domesticity in a book that's supposedly about one of the first female deputy sheriffs in the country.
I'm currently reading…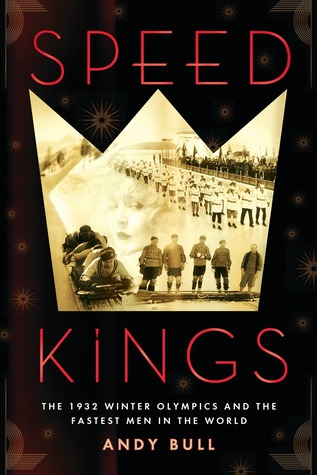 Speed Kings by Andy Bull (October 20, 2015)
Well, this was originally one of last week's two DNF's. I put it down at 14% because it read like the society pages of 1920's St. Moritz rather than an Olympics/sports book. But, after some prodding (which is a whole other story), I skipped ahead to the 35% mark and got interested in the background on the Lake Placid Olympics, so I'm basically killing time with it until City on Fire comes out tomorrow.
Next up are…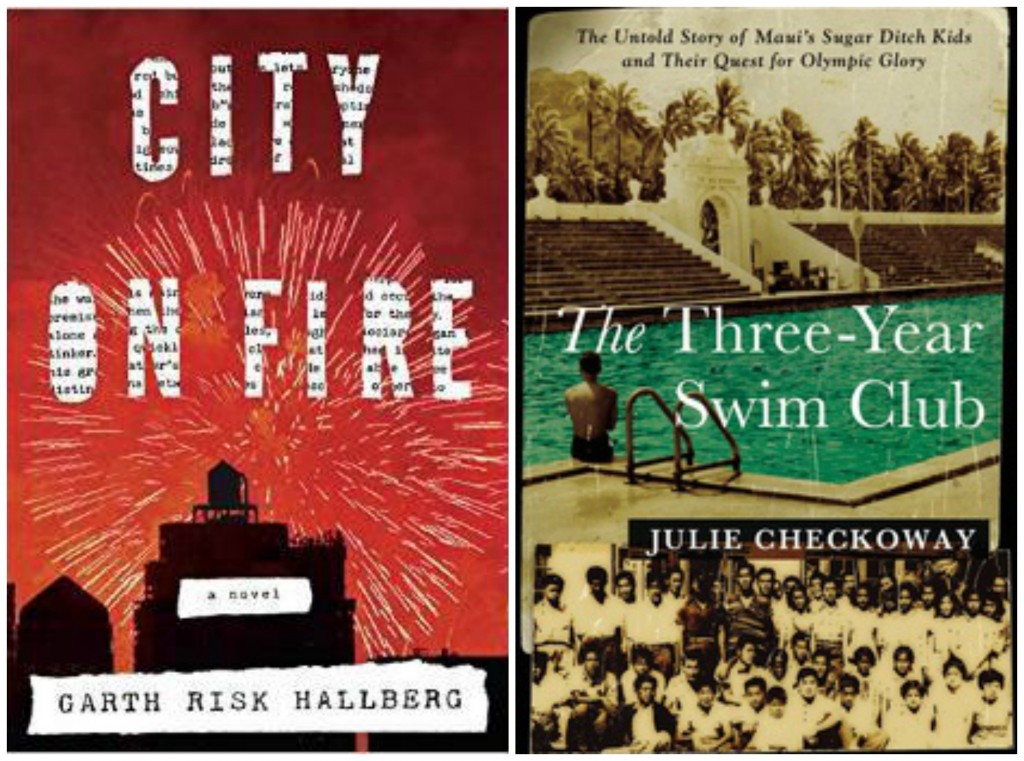 City on Fire by Garth Risk Hallberg (October 13, 2015)
This is the 1970's New York City epic that got a $2 million advance from Knopf. I read the Prologue and really loved the writing, but have now heard from another blogger I trust that I should possibly lower my expectations. We'll see if it ends up being worth that $2M and its 944 pages.
The Three-Year Swim Club by Julie Checkoway (October 27, 2015)
This book couldn't be more perfect for me! Nonfiction about a school teacher who trained three underprivileged children to swim (I was a swimmer growing up) in the 1940 Olympics (I'm obsessed with the Summer Olympics) for fans of Laura Hillenbrand (love!) and The Boys in the Boat (love!). Now, let's just hope it lives up to all those expectations!