Hosted by The Book Date.
While much of the blogging world was participating in Dewey's 24 Hour Readathon this weekend, I was kicking off Halloween early. Our town's Ragamuffin Parade was on Saturday and it's one of my favorite events of the year. The main drag closes to traffic so the town's children can parade through in their Halloween costumes and trick-or-treat at all the shops. And, of course, there are pre-parties! I've yet to participate in a 24 Hour Readathon, but I swear I'm going to make it happen next time around!
Tomorrow and Wednesday, I'll be sharing the last two installments of "Don't Tell Me You Don't Read in the Bathroom" (three ways to accessorize an affordable "blank canvas bathroom" created by Hanover Avenue and Shannon Kaye)! As always with my Hanover Avenue collaborations, I selected books to match each room's theme! 
I'm currently reading…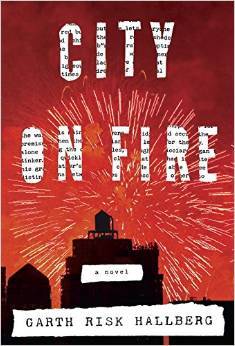 City on Fire by Garth Risk Hallberg (October 13, 2015)
I'm almost halfway through this one and this probably won't be the last time you see it in my "currently reading" slot (due to it's 944 pages). I'm enjoying it (with reservations) so far. Is it blowing me away to the tune of $2M (the author's advance)? No. Are there kernels of greatness hiding in there? Yes. 
I DNF'd…

Speed Kings by Andy Bull (October 20, 2015)
After putting down this one at 14% because it read like the society pages of 1920's St. Moritz (in the guise of providing background on two Olympic bobsledders) rather than an Olympics/sports book, I skipped ahead to the 35% mark and got interested in the background on the Lake Placid Olympics. Sadly, that part was short-lived and it's now in the DNF pile for good.
Next up is…Nonfiction November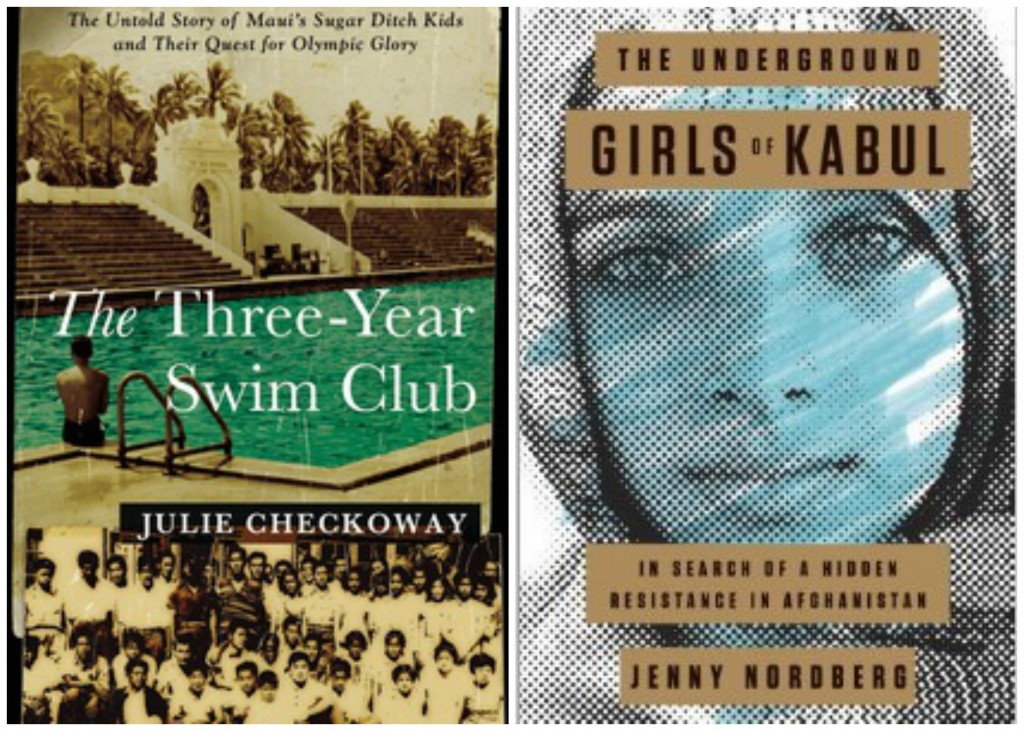 The Three-Year Swim Club by Julie Checkoway (October 27, 2015)
This book couldn't be more perfect for me! Nonfiction about a school teacher who trained three underprivileged children to swim (I was a swimmer growing up) in the 1940 Olympics (I'm obsessed with the Summer Olympics) for fans of Laura Hillenbrand (love!) and The Boys in the Boat (love!). Now, let's just hope it lives up to all those expectations!
The Underground Girls of Kabul by Jenny Nordberg (September 16, 2014)
This story about girls raised as boys in Afghanistan was a darling of last year's Nonfiction November and I was sad to have missed the boat! Catching up this year.