Hosted by The Book Date.
After a break from Nonfiction November for some fiction, I jumped back into nonfiction last week, which totally turned around what was proving to be a disappointing reading week. I'm thrilled to have finished Nonfiction November on such a high note.
This week will entail lots of relaxing with family and friends, eating, a 5K Turkey Trot, and hopefully a good amount of reading. On Friday, I'm posting a Holiday Gift Guide for Book Nerds created by the insanely creative Anne Tollett of Hanover Avenue (see here, here, and here for our past collaborations). This guide will feature literary gifts that aren't actual books…many in the home decor category. AND, a week from today, I'll be sharing my annual Holiday Gift Guide, which includes the actual books!
I finished reading…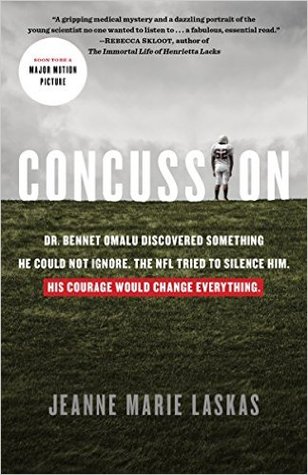 Concussion by Jeanne Marie Laskas (November 24, 2015)
Oh my gosh, ya'll, this book was such a fantastic surprise for me! It's my favorite nonfiction of 2015 and I'm posting a full review tomorrow.
Affiliate Link: Buy from Amazon
I'm currently reading…

The Nightingale by Kristin Hannah (February 3, 2015)
This was the hands-down winner of my very informal poll from last week's post about what book I should read next from my "must at least try before the end of the year" list. I've only read the first 70 pages, so don't have a solid opinion yet.
I DNF'd…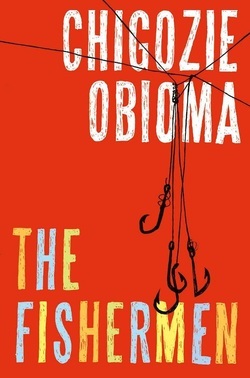 The Fishermen by Chigozie Obioma (April 14, 2015)
I DNF'd this one at 70%…I know, kind of ridiculous. I definitely appreciated some things about this book, but I kept zoning out and couldn't muster much emotion for the characters or the story.
Upcoming reading plans…
Something else from my "must at least try before the end of the year" list. These are 2015 books I missed out on earlier in the year, but that I got excited about after reading other bloggers' reviews. I'm thinking The Improbability of Love might be next, but it will all depend on which sample grabs me!


Avenue of Mysteries by John Irving (November 3, 2015)
The premise of this one doesn't really grab me, but Irving is one of my auto-buy authors and has a way of making me love a book despite not loving the premise.
Mothers, Tell Your Daughters by Bonnie Jo Campbell (October 1, 2015)
Gritty, "rural noir" short stories, which are totally in my wheelhouse. But, I haven't seen much of this one around the blogs.
Sweetland by Michael Crummey (December 29, 2014)
The folks at Book Riot and Shannon at River City Reading really loved this one.
The Improbability of Love by Hannah Rothschild (November 3, 2015)
Catherine at Gilmore Guide to Books (who is proving to be my reading twin) called this London-based story involving a chef and art dealers "intellectual entertainment". I like the sound of that…
So, tell me, have you read any of the books on my "must try before EOY" list? What other books have you loved this year?