These reviews are part of Nonfiction November hosted by Katie at Doing Dewey, Kim at Sophisticated Dorkiness, Becca at I'm Lost in Books, and Leslie at Regular Rumination.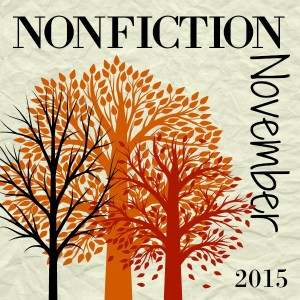 Though these books feel completely different or couldn't have more different subject matters, they are both incredibly inspiring stories in their own ways.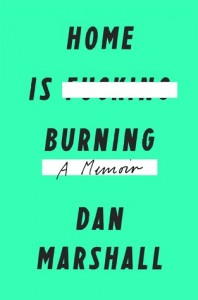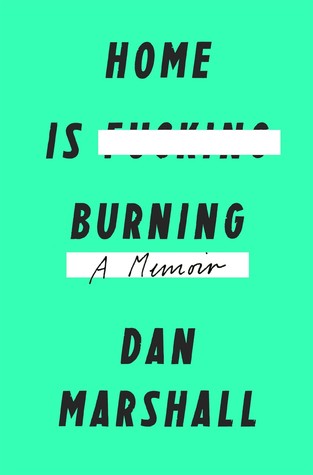 Home is Burning by Dan Marshall
Nonfiction – Memoir (Released October 20, 2015)
320 Pages
Bottom Line: Read it.
Affiliate Link: Buy from Amazon

Source: Purchased
Plot Summary: Dan Marshall is twenty-five and living a stress-free life in L.A. when he's called home to help care for his ALS-stricken father (Bob) while his mother (Debi) undergoes chemo for her own advanced non-Hodgkins lymphoma.
My Thoughts: Home is Burning is inspiring, sad, funny, raw, and honest…I laughed (a lot) and cried (some). It's full of life lessons and, thanks to Bob Marshall, is a blueprint for how to get the most out of the time you have left. Bob was an avid marathoner and chose to compete in the Boston Marathon despite his ALS diagnosis, finishing in just over six hours at a time when he couldn't even tie his own shoes. It's also full of F bombs, crass and inappropriate humor, drinking, and jabs at the Marshalls' Mormon neighbors (they are a rare non-Mormon family in their Salt Lake City neighborhood). If any of this is likely to offend you, steer clear of this book!
Dan is upfront about his privilege (he regularly refers to himself as a "rich, white asshole"). He has no problem saying selfish-sounding things about the impact of his parents' illnesses on his own life that I'm sure others' in similar situations think, but never actually say. His openness about the emotions that go along with seeing your parents in such vulnerable situations and giving up your life to become a "caregiver" make this a must read for anyone finding themselves in a "caregiver" role. And, the entire book is a gigantic lesson in putting on your big boy/girl pants.
The Three-Year Swim Club by Julie Checkoway
Nonfiction – Sports (Released October 27, 2015)
402 Pages
Bottom Line: Read it…if you're interested in swimming and/or the Olympics.
Affiliate Link: Buy from Amazon

Source: Purchased
Plot Summary: The true story of a Hawaiian sugar plantation elementary school teacher (Soichi Sakamoto) who trained (starting in an irrigation ditch!) a group of mostly Japanese-American children to swim for the Olympics in the late 1930's/40's.
My Thoughts: When I heard about this book at BEA, I immediately jumped on it…as I was a swimmer growing up (and was not familiar with this story) and love all things Olympics. Coming from that perspective, I enjoyed this book for the most part. I loved getting to nerd out with swimming and the Olympics – the political machinations behind the Olympic bidding process, 1930's training techniques, and the differences in the 1930's version of the sport (i.e. butterfly seemed to be missing and distances were 110, 220 rather than today's 100, 200). If this stuff sounds like boring minutia, you should probably skip this one.
I was completely invested in the fates of Sakamoto and his underdog swimmers during the first half of the book. Can they become national players? Will the females be allowed to attend Nationals? Will his stars make the Olympic team? Then, World War II hit, changing the story's direction. It hit the pause button on the swimming suspense and shuffled the people I'd been rooting for. This is obviously how real life played out, but it made for an odd story arc and dulled my emotions.
The Three-Year Swim Club lacked the intense emotional impact that made The Boys in the Boat such a widespread success, but would be a great choice for people interested in swimming and/or the Olympics.