Hosted by The Book Date.
The holiday craziness finally settled down (mostly) last week as I got most of my big to-do items checked off and was finally able to concentrate on my reading. Whew – it feels great to breathe again!
End of the year "Best of" lists are one of my favorite types of blog posts, so I've loved seeing everyone else's go up this week! I shared my Best Books of 2015 and Best Debuts of 2015…and will finish up with the Best of My 2015 Backlist Reading tomorrow. 
Finally, as I've started digging into my EOY stats, I've noticed some weird quirks on Goodreads. First, if you mark different formats of the same book as "read", that book will be double-counted in your year-end total. I pay close attention to versions on the website, but find that more difficult on the iphone app. Second, there was one case where I marked a book as "currently reading", then switch it back to "to read" WITH a rating (something I do when I DNF a book since Goodreads has no good method for handling DNFs), and Goodreads counted that book in my total books read. I've done this with multiple other books this year, but it only counted this one in my total books read number. So…anyone have any good tips for handling stats on Goodreads?! I'd love to avoid these issues next year!
I finished reading…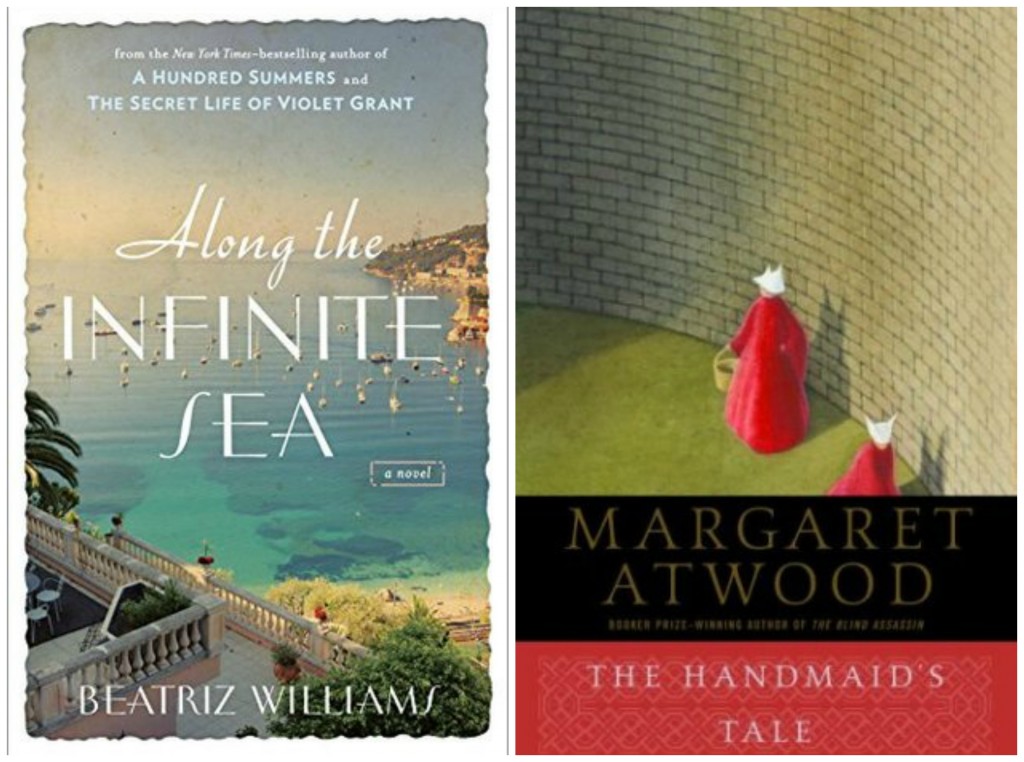 Along the Infinite Sea by Beatriz Williams (November 3, 2015)
I posted a mini review last week.

The Handmaid's Tale by Margaret Atwood (1985)
I'm thrilled I FINALLY read some Atwood and it was everything I'd hoped it would be! It gave me the same "WTF is going on here" feeling I got from The Beautiful Bureaucrat and the writing is just as gorgeous as I'd heard. I might do a Quotable Books feature on this one at some point. 
Affiliate Link: Buy from Amazon
I'm currently reading…

After the Crash by Michel Bussi (January 5, 2016)
I figured I'd have trouble getting into whatever book I read after The Handmaid's Tale…but, I was immediately pulled into this mystery/thriller. I'm 20% through and cannot put it down. And, it's different enough from The Handmaid's Tale that it's not competing with it. 
Upcoming reading plans…
I'm alternating between backlist books I've been meaning to read forever and January 2016 releases through the end of the year.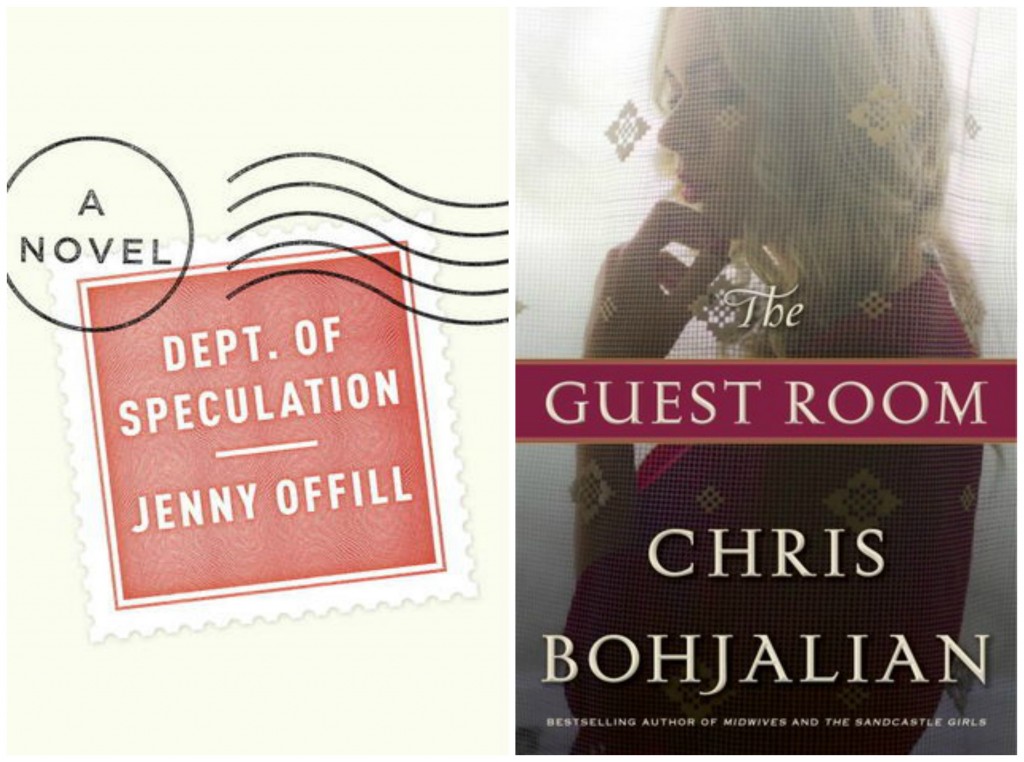 Dept. of Speculation by Jenny Offill (January 28, 2014)
This very short novel about a marriage has been a blogger darling for awhile now…time to finally check it off the list! Plus, that page count sure helps my chances of reaching my Goodreads goal!

The Guest Room by Chris Bohjalian (January 5, 2016)
I love Chris Bohjalian and heard from reliable sources that his latest novel about a bachelor party gone wrong is great and also different from his others.