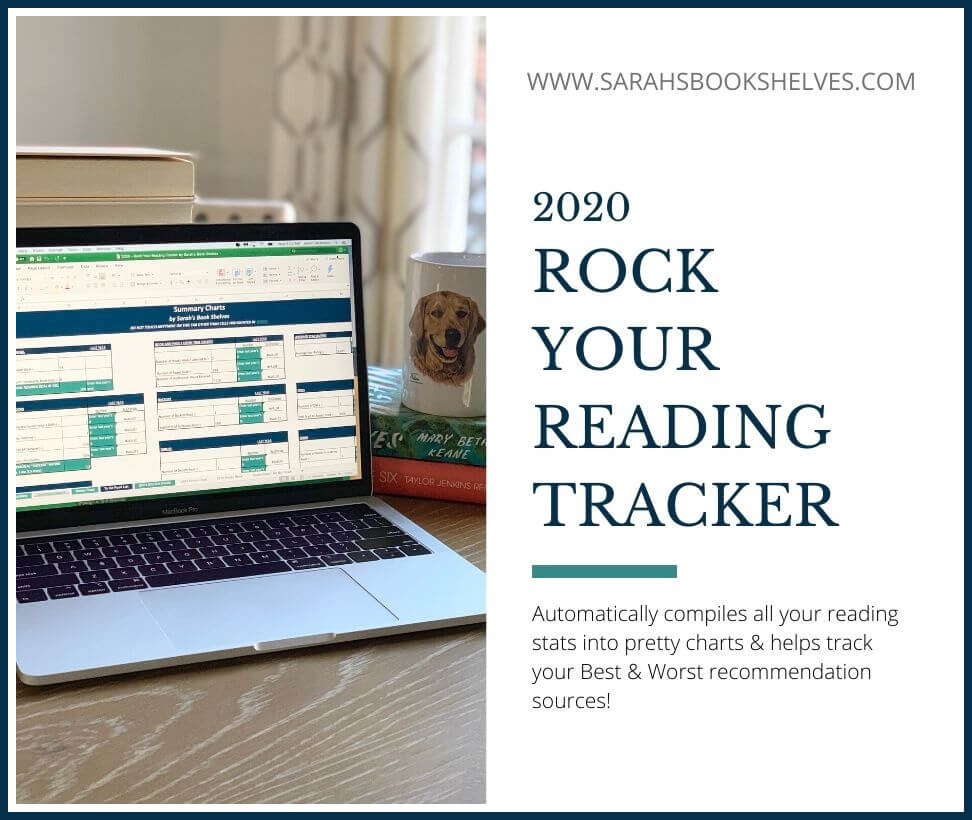 Since I started using the Reading Tracking Spreadsheet, my reading QUALITY has improved 43%!
I built the Rock Your Reading Tracking Spreadsheet to help:
Track your best and worst recommendation sources.
Enable you to monitor my reading stats in real time…because it automatically compiles my stats throughout the year.
The Rock Your Reading Tracking Spreadsheet is ideal for book bloggers and bookworms that read a high volume of books each year.
How the Rock Your Reading Tracking Spreadsheet will help you:
For $14.99, you'll be able to:
Track key elements bookworms like to keep tabs on (including your reading goals, books and pages read, ratings, genre, format, diversity, and my personal favorite, reading success rate). They're built right into the spreadsheet…with Summary Charts that

automatically

populate as you enter the books you've read!



Keep your To Be Read (TBR) list and reading tracker in one place.
Compare your current stats to last year's stats.
Track the recommendation sources for books you do not finish (DNF's)…because knowing who gives you bad recommendations is just as important as knowing who gives you great ones!
Customize the spreadsheet for your needs. Delete items you don't care about tracking. Add columns for anything you'd like to track that I haven't included. Email me at sarahsbookshelves@gmail.com if you'd like me to customize dropdown menus, summary charts, etc for your specific needs.
And, possibly the best part…no more tallying up your numbers and manually creating Excel pie charts at the end of the year! It's all done for you on the Summary Charts tab!
Key Improvements to this year's tracking spreadsheet
Enables you to compare your current stats to last year's and automatically tracks your % improvement.
A more comprehensive formula for figuring out your Best and Worst Recommendation Sources and Best and Worst Publishers.
Automatically calculates more detailed stats for DNF's including genre, backlist, and book sources.
Stats automatically tracked: 

Books needed to reach your reading goal (and average books per week to achieve reading goal)

% successful books attempted and read (i.e. the reading quality stat)

Books and pages read, and audiobook minutes listened to

Audiobook narrators and publishers

Charts: Genre, Format, Books per Month, Book Source, Book Length

Average star rating

DNFs: number, % of overall reading, genre, backlist, and book source

Backlist, Debuts, Re-Reads, Series, Backlist, New-to-Me Authors: number and % of overall reading

Diversity: Author Gender, Authors of Color, Diverse Books

Book of the Month Judges
Support
I'm available at sarahsbookshelves@gmail.com to answer any questions before and/or after your purchase and provide support using the tracker. I'm also happy to help you customize the tracker to meet your needs.
Supported Programs:
The Tracker is an Excel spreadsheet.
The Tracker WILL NOT work on an iPad or tablet.
The Tracker IS COMPATIBLE with Numbers. To open the Tracker in Numbers, right click on the tracker file > Choose "Open with…" > Choose Numbers. You'll get a warning about anything in the Excel file that's not compatible with Numbers (ex: unconditional formatting not supported, but I've tested the affected formulas and they still work.)
The Tracker IS COMPATIBLE with Google Sheets. Just upload it to your Google Drive and choose "Open with Google Sheets" when you open the document from your Drive.
Two Special Discounts
Returning Customers – If you bought last year's tracker, I'm offering a 20% discount on your purchase of the new and improved 2020 version. Check your email for the discount code! 
Patrons – I'm offering a 25% discount to everyone to all my wonderful patrons who support the podcast on Patreon. Check your email for the discount code!

Note: If you are a returning customer AND a patron, you may use both discount codes (they will arrive in separate emails).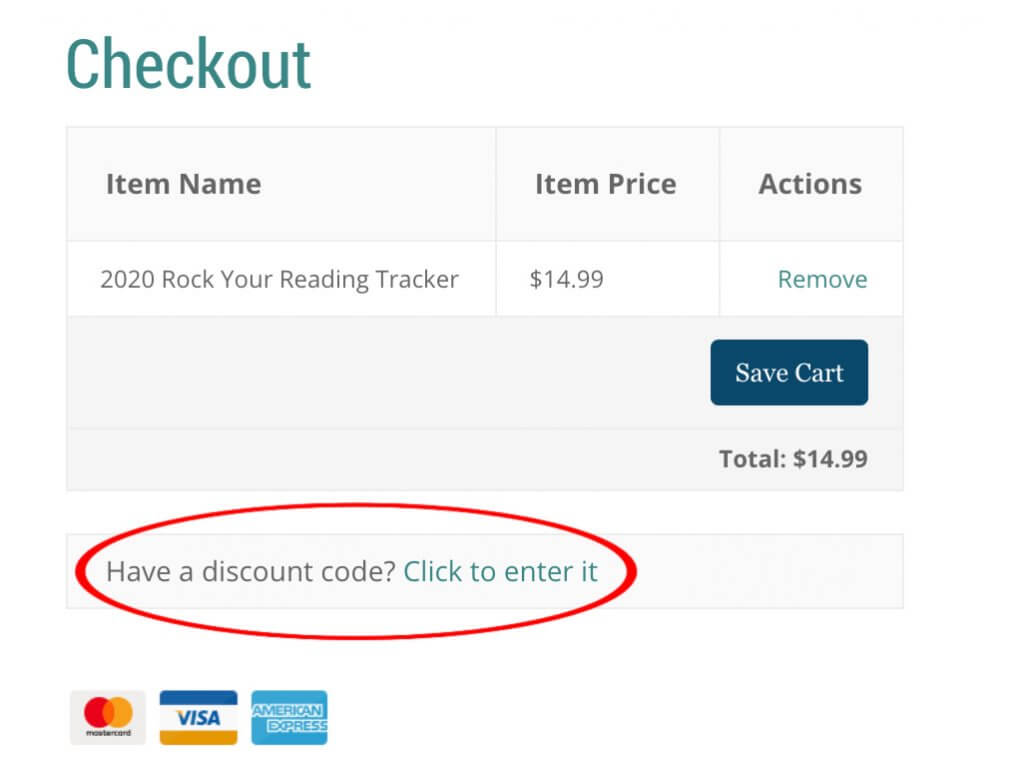 Testimonials
Catherine at Gilmore Guide to Books:
Whether you want to keep it simple and just count how many books you've read or you want to go all in and geek out on numbers and charts, the Rock Your Reading Tracker is the only tool you need. Because of it, I not only have a manageable TBR list, I also know the authors, bloggers, and publishers who work best for me and those who don't- which gives me more time to read. It is my favorite rabbit hole to fall into when thinking about books!
Susie at Novel Visits:
Sarah's Rock your Reading Tracker has made organizing the books I've read AND those I still want to read a breeze. Data isn't my thing, but her tracker does all the work for me. I love turning to the summary charts and getting that quick visual of my reading trends and stats. I guarantee, you're going to love it, too. Now, if Sarah would only create a tracker for my job!
Gabby at 500 Books Blog:
I like having all the statistics right there! There are some (like debuts) I never thought to track on my own and enjoy having access to. Tracking things like format read in and books read per month has also been super interesting to see visually.
Carla at Happiest When Reading:
I really LOVE this and found it very insightful in regards to my reading habits. I became much more aware of the reading choices I was making and it made for a more enjoyable selection of books!
Purchase Here…
Pin this post…