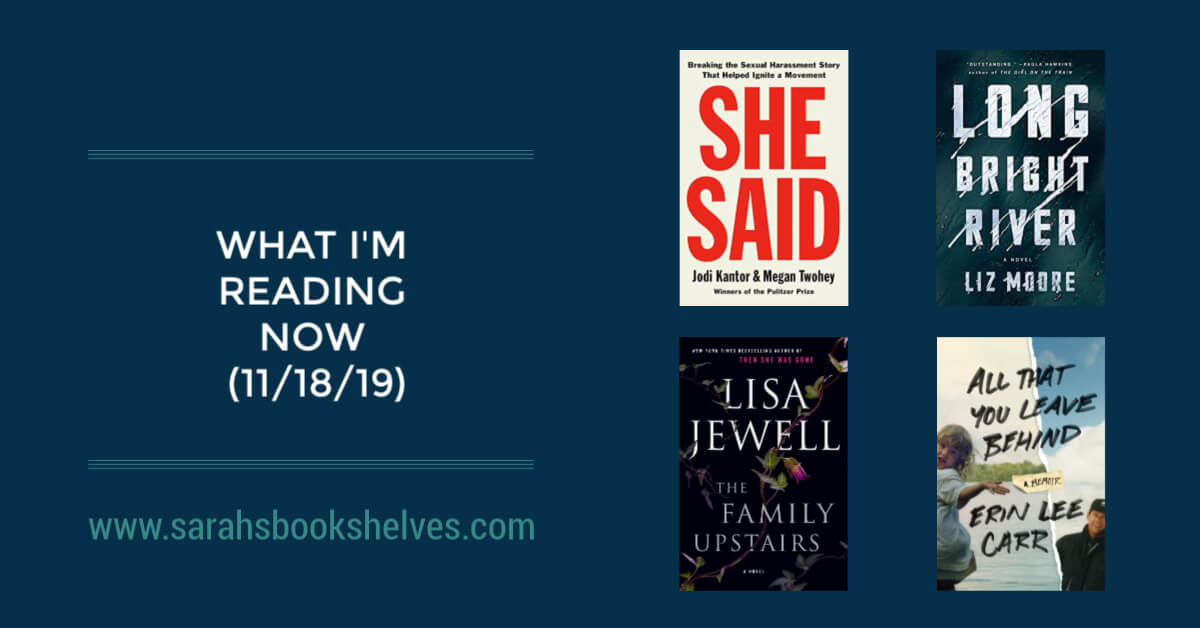 I feel like I've read my last book for Nonfiction November (other than on audio, where I'm still listening to nonfiction as usual)…I've read every book on my TBR as well as an extra or two and feel satisfied. And, I finished what will be my last 2019 book of the year for me!
I'm now getting into the part of the year where I try to focus on reading backlist, something I don't get to do as much as I'd like throughout the year (because I'm reading mostly new releases to find great books to recommend to y'all!) and working in a couple January 2020 ARC's. This is also one of my favorite reading times of the year!
AND…this week, I got to be a guest on one of my favorite bookish podcasts, Currently Reading! If you like my podcast, you'll love this one! Hosts Kaytee and Meredith and I talk reading ahead of publication date, tracking your recommendation sources, making time to read while hosting a podcast, the book Kaytee and I felt differently about, and more!
Podcast
Episode 38, featuring Garrett M. Graff (Author of The Only Plane in the Sky), aired last Wednesday! 
And, a mini episode featuring Lindsay Creech (@littlelindsreads) will air this Wednesday.
Finally, the regular podcast will be going on break for the month of December, but BONUS EPISODES for Patrons will NOT be going on break! I'm releasing two fun year-end type episodes for Patrons (2019 Wrap-Up with Susie from Novel Visits and Goodreads Choice Awards Breakdown with Carla from Happiest When Reading). Support the show on Patreon for $5/month to get access to these bonus episodes!
New on the Blog
Hosted by The Book Date.
This post contains affiliate links (plus: here's your Amazon Smile-specific affiliate link
), through which I make a small commission when you make a purchase (at no cost to you!).
I finished reading…
All That You Leave Behind by Erin Lee Carr (April 9, 2019)
This memoir took me totally by surprise! It's kind of an odd mash-up of grief, addiction, career / mentorship, and father / daughter relationships….but, it worked! Mini review coming.
Affiliate Link: Buy from Amazon
She Said: Breaking the Sexual Harassment Story That Helped Ignite a Movement by Jodi Kantor and Megan Twohey (September 10, 2019) – AUDIOBOOK
Excellent! I knew the general outline of the Harvey Weinstein case from casually following it in the news, but there was so much more to learn. In the running for my #1 audiobook of the year. Mini review to come.
Affiliate Link: Buy from Amazon
The Family Upstairs by Lisa Jewell (November 5, 2019)
So many people have told me I'd love Lisa Jewell, but this was my first time reading her…and it was a success! I like the mash-up family drama / mystery and it reminded me a bit of Tana French's The Witch Elm (although not quite as good). I'll definitely read more from Jewell!
Affiliate Link: Buy from Amazon
I'm currently reading…
Long Bright River by Liz Moore (January 7, 2020)
The title of this book doesn't actually refer to a river…it refers to the vein of a heroin user. And, that gives you an idea of what this book is about…two sisters, one an addict and one a cop covering the area where her sister hangs out. I'm about 25% in and, so far, it's feeling like a literary police procedural, which I'm on board with!
Affiliate Link: Buy from Amazon
Upcoming reading plans…
Unless a library hold comes in…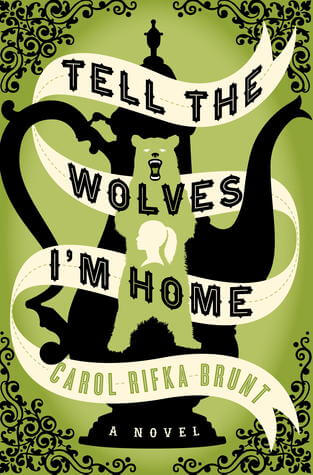 Tell the Wolves I'm Home by Carol Rifka Brunt (June 19, 2012)
Ashley Spivey recommended this book on Ep. 8 of the podcast and it's been on my backlist TBR ever since. It's a coming of age story featuring an unlikely friendship.
Affiliate Link: Buy from Amazon
How was your reading week?
Pin this post…