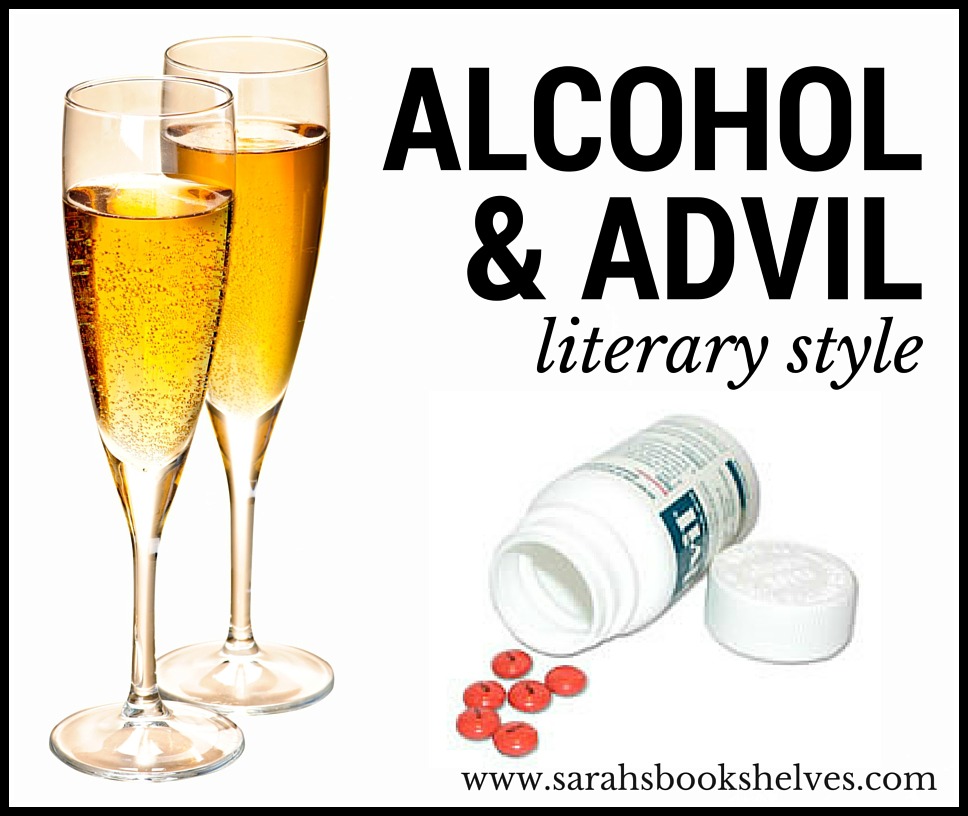 Welcome to my new feature, Alcohol & Advil (many thanks to my good friend, Barrett, for thinking up this catchy name), where I'll pair a book likely to cause a "reading hangover" (i.e. the alcohol) with a recovery book (i.e. the Advil)!
For me, the "alcohol" is usually books that I either absolutely loved or books that punched me in the gut in an emotionally depleting way (and sometimes both!). I've had two book hangovers so far this year (caused by My Sunshine Away and A Little Life) and, in both cases, I didn't choose the appropriate "Advil". But, the third time's the charm…
The Alcohol
Did You Ever Have A Family by Bill Clegg
Fiction (Released September 8, 2015)
304 Pages
Bottom Line: Read it.
Affiliate Link: Buy from Amazon

Source: Purchased
Plot Summary: The story of June Reid, who loses her entire family (her daughter and her fiancee, her boyfriend, and her ex-husband) in a horrible tragedy on the night before her daughter's wedding.
My Thoughts: The hype (both from bloggers and awards committees) surrounding Clegg's debut novel made me nervous to read it…but, it surpassed all my expectations! Did You Ever Have A Family is a mostly character-driven story about family (obviously), small-town life, prejudice, parent/child relationships, grief, heartache, and regret.
Clegg's ability to draw me into the story emotionally was what really made me love this book. I cared deeply about what had happened to these people and how they'd ended up in such a tragic place. Clegg reveals the family's backstory and the aftermath of the tragedy in drips and drabs, causing my heart to break a little more each time a new tidbit is added to the mix. I'd even venture to say that I was as emotionally invested as I was in A Little Life, and that's saying something. 
This is only the third book this year that's given me a "book hangover" and I feel confident it will be one of my favorites of 2015. I'm also adding it to my Book Club Recommendations List.
The Advil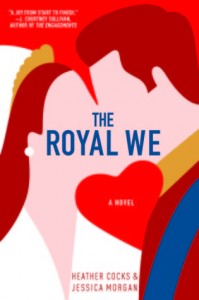 The Royal We by Heather Cocks and Jessica Morgan
Fiction (Released April 7, 2015)
465 Pages
Bottom Line: Read it.
Affiliate Link: Buy from Amazon

Source: Purchased
Plot Summary: Inspired by the real life courtship of Prince William and Kate Middleton, American Rebecca "Bex" Porter embarks on a relationship with Prince Nicholas after meeting at Oxford.
My Thoughts: I'd heard this novel was a fun read from both bloggers and real life friends alike. So, when I was wallowing in my Did You Ever Have A Family hangover and saw The Royal We pop up as a $3.99 Kindle deal, I pounced.
It's fun, cheeky, and romantic (but not overly cheesy)! It pokes fun at the idiosyncrasies of the British monarchy (I love any book that refers to the fictional Prince Charles as a "douchelord"…who knew he had so much in common with Scott Disick?!), but it's equally heartfelt about the emotions that go along with existing in a gilded royal cage.
I loved seeing the behind-the-scenes rigamarole that an incoming member of the royal family goes through to be appropriately trained for duty. Obviously, who knows how much of what happened to the fictional Bex is actually true, but speculating is half the fun. Some elements of the novel obviously depart from real life (i.e. Bex is American and she and her sister, Lacey, are twins), others mimic reality, and some are tantalizing mysteries. The Royal We is a great choice if you're looking for something light…be it a recovery book or a beach read.