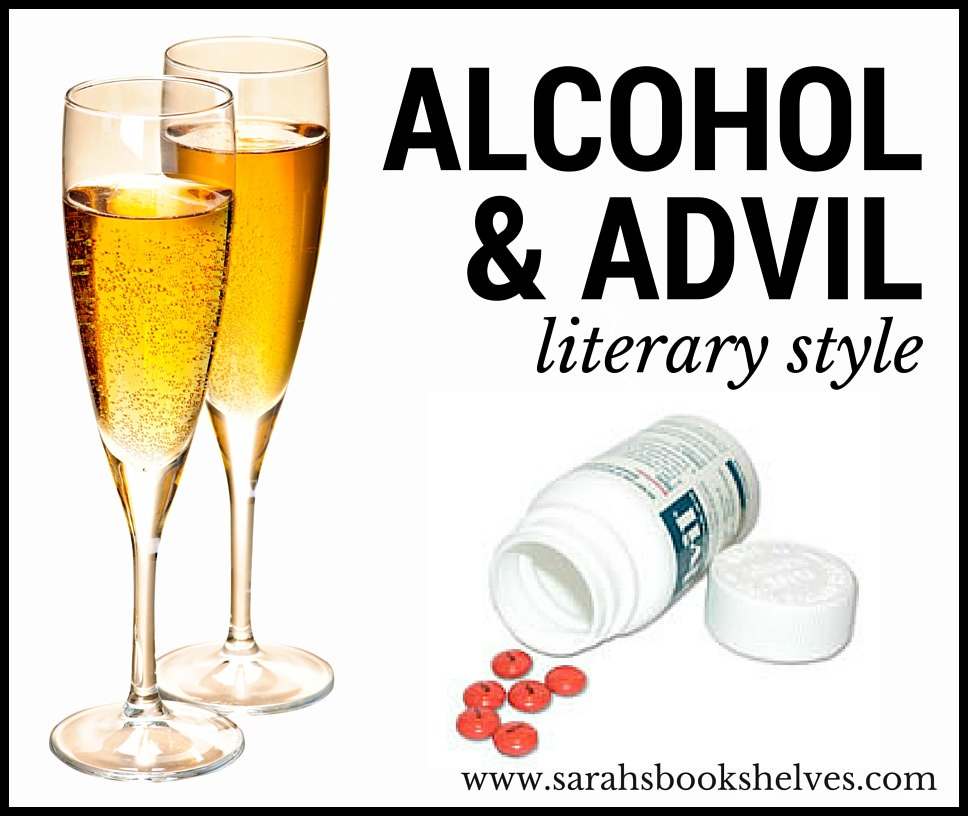 Welcome to Alcohol & Advil, where I pair a book likely to cause a "reading hangover" (i.e. the alcohol) with a recovery book (i.e. the Advil)! For me, the "alcohol" is usually a book that I either absolutely loved or one that punched me in the gut in an emotionally depleting way…and, in this case, it's both.
I should call this my tropical beach edition of Alcohol & Advil. I read both these books while on vacation and the alcohol in this case was a drink called a Cucumber Swizzle (kind of like a Moscow Mule, but with cucumber in it).
This post contains affiliate links (plus: here's your Amazon Smile-specific affiliate link
).
The Alcohol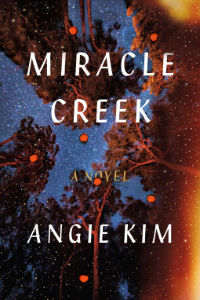 Miracle Creek
by Angie Kim
Fiction – Mystery / Thriller (Release Date: April 16, 2019)
368 Pages
Affiliate Link: Buy from Amazon

Source: Publisher (Sarah Crichton Books)

Plot Summary: When there is an explosion at Korean immigrant Young and Pak Yoo's "Miracle Submarine" alternative autism treatment facility, resulting in two deaths, everyone at the facility that day becomes targets of the investigation.
My Thoughts: Miracle Creek is a courtroom drama, but it's so much more than that. It's highly literary and tackles multiple serious issues, yet doesn't forego the fast-moving plot of a traditional courtroom drama. The story starts off with a bang…literally and figuratively. I was hooked immediately. Each person involved in the explosion at Miracle Submarine has their own secrets and knows little parts of the story that others don't know…meaning no one has the complete picture. And, you can tell that Angie Kim was a trial lawyer in real life…the courtroom drama portion of the story is masterful with multiple legitimate suspects (without resorting to gimmicks) and evidence that looks one way when considered through a particular lens and a totally different way when considered through another.
In addition to the "who caused the explosion and why" angle to the story, Miracle Creek addresses children with severe disabilities (including autism) and what life is like for those who care for them. It's about the thoughts probably anyone in the position of caregiver to a disabled family member has at their toughest moments, but are unacceptable to speak out loud. It's about the experience of immigrating to the U.S. and trying to fit in, but also trying to retain some of your native culture and identity. It's about being Korean American in particular. And, it illuminates how the legal system can sometimes subvert the truth. Miracle Creek is the most thoughtful courtroom drama I've ever read and would make an excellent book club pick. A 5 star read for me and I can confidently say it will be on my Best Books of 2019 list come December!
We've been lying about so many things for a year, deciding for ourselves what's just or not, what's relevant or not. We're all to blame.
The Advil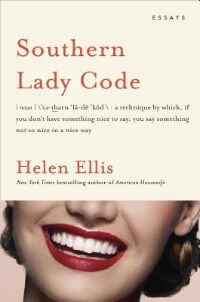 Southern Lady Code by Helen Ellis 
Nonfiction – Memoir / Essays (Release Date: April 16, 2019)
224 Pages
Bottom Line: Read it.
Affiliate Link: Buy from Amazon

Source: Publisher (Doubleday)

Plot Summary: Ellis (an Alabama native living in New York City) shares her outrageous take on Southern etiquette and eccentricities. 
My Thoughts: Ellis's short story collection, American Housewife (my review), was hit and miss for me, but the hits led me to believe I'd love her brand of nonfiction social commentary. And, I was mostly right! Ellis has an inappropriate, outrageous sense of humor (my favorite!). And, pairing it with her spot-on social commentary on the South can be magic. Ellis now lives in New York, which I think gives her some necessary perspective on the South that makes her commentary even better. She covers marriage, thank-you notes, general etiquette (courtesy of her mother), and crazy stories from her childhood a la Jenny Lawson (I loved these).
Some of these essays are outrageously funny, while some are still fairly outrageous (but less so for Ellis), but also poignant. And, the ones with some poignancy were my favorites. She writes poignantly about her decision to be child-free in "Free to Be…You and Me (and Childfree)" and her friend Meredith's work as an Assistant District Attorney in the Bronx in "Serious Women." And, her social commentary shines in "Party Foul" (a crazy story from her childhood) and "Emily Post for the Apocalypse" (her mother's view on manners for "extreme situations"). The only mis-step for me was the mini-essays that are collections of one-sentence thoughts on a topic…these just didn't work for me and broke up the rhythm of collection. Southern Lady Code was exactly the balm I was looking for following the immersive experience of Miracle Creek!
"Sorry you saw something that offended you" is Southern Lady Code for: Get that stick out of your butt, Miss Prissy Pants.
What's the last book that gave you a reading hangover? And, what did you cure it with?
Pin this post…