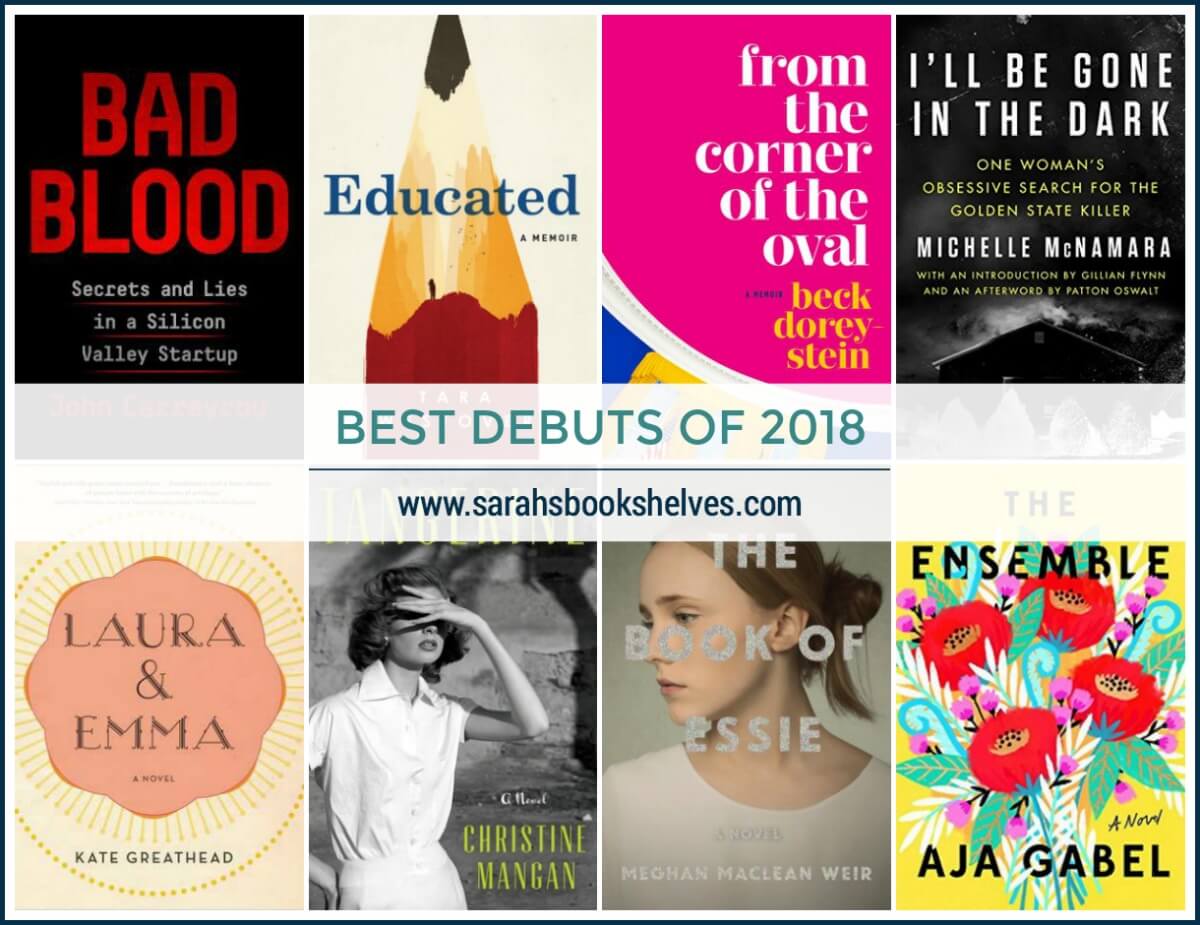 I've always felt strongly about reading debut novels…I love to support these authors and I've traditionally had great luck with the debut novels I've read.
Last year, two out of eight of my Best Debuts of 2017 also made my overall Best Books of 2017 list. 
I haven't completely finalized my Best Books of 2018 list, but one of these debuts will for sure make it and a couple others are on the bubble. 
This post contains affiliate links (plus: here's your Amazon Smile-specific affiliate link
).

I made a grave mistake with this post…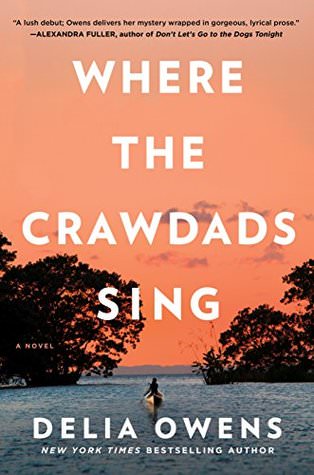 Y'all, I can't believe I did what I'm about to tell you I did. I have no idea how this happened or what came over me, but I omitted one of my MOST favorite debuts of the year from this list…Where the Crawdads Sing by Delia Owens (my glowing review). Not only did I forget to include it here, but I DID include it in my Instagram picture for this post that's going up later this afternoon. And not only that…but, in my caption for that post, I called out Goodreads for "tragically" leaving Where the Crawdads Sing off their Best Debuts nominee list for the Goodreads Choice Awards. Pot, meet kettle.
I kind of feel like I should send Delia Owens flowers or something. Delia, if by some off chance you're reading this, I'm SO SO sorry. I loved your book and you'll see it on another, even better, list soon.
And, if you haven't read this one yet, it's my #1 Go-To Recommendation on my 2018 Holiday Gift Guide!
On to the rest of the list…
Best Debuts of 2018
Bad Blood
 by John Carreyrou (my review)
Though I got lost in some of the science and engineering details, I was fascinated / horrified at the arrogance of Elizabeth Holmes, Theranos's young CEO who viewed herself as the next Steve Jobs, and the lengths Theranos went to to create a "unicorn" despite the absence of a viable product.
Affiliate Link: Buy from Amazon
Educated
 by Tara Westover (my review)
Imagine if you had to choose between getting an education (both the traditional kind and an education about life in general) and having a relationship with your family. That's what happened to Tara Westover. This one is topping a bunch of Best Books of 2018 lists!
Affiliate Link: Buy from Amazon
From the Corner of the Oval
by Beck Dorey-Stein (my review)
This quarter life crisis memoir set in the world of politics might be my favorite audiobook of the year! It's like listening to your fun friend who happens to have a job in the White House with access to the President give you all the very best anecdotes (plus, a good dose of her love life) over a glass of wine!
Affiliate Link: Buy from Amazon
I'll Be Gone in the Dark
 by Michelle McNamara (my review)
The best true crime books put themselves on another tier by telling the story in a compelling, engrossing way and avoiding getting bogged down in overly dry details. I'll Be Gone in the Dark
 does just that. It's up there with The Stranger Beside Me (but not quite approaching In Cold Blood
) in the true crime genre for me. Doesn't hurt that a suspect in the attacks was arrested soon after the book was published.
Affiliate Link: Buy from Amazon
Laura & Emma
 by Kate Greathead (my review)
The key to loving Laura & Emma is loving Laura's voice and the writing style (which I obviously did). Laura is offbeat, but likable and funny in an awkward way (she reminded me of a less damaged version of Eleanor Oliphant).
Affiliate Link: Buy from Amazon
Tangerine
 by Christine Mangan (my review)
The story of a fraught, obsessive friendship and all the wreckage it leaves behind. It's kind of a page turner, but not in the traditional sense. It's taut with emotional and psychological tension…my kind of "thriller."
Affiliate Link: Buy from Amazon
The Book of Essie
 by Meghan MacLean Weir (my review)
The Book of Essie is the type of brain candy I love…a story about weighty topics that reads quickly and easily. Bonus: you get an interesting behind-the-scenes look at reality TV and image management in the media spotlight.
Affiliate Link: Buy from Amazon
The Ensemble
by Aja Gabel
I almost skipped this book and I'm so relieved I didn't! It's about a musical quartet (which I'm not interested in at all…hence the "almost" skip) and is one of those character-driven novels that I couldn't put down. It's all about the simmering dynamics of this group and it explores the implications of having an essentially business relationship that supersedes all other relationships in these characters' lives. And, the writing is drop dead gorgeous…especially for a debut.
Affiliate Link: Buy from Amazon
What are your favorite debuts of 2018?