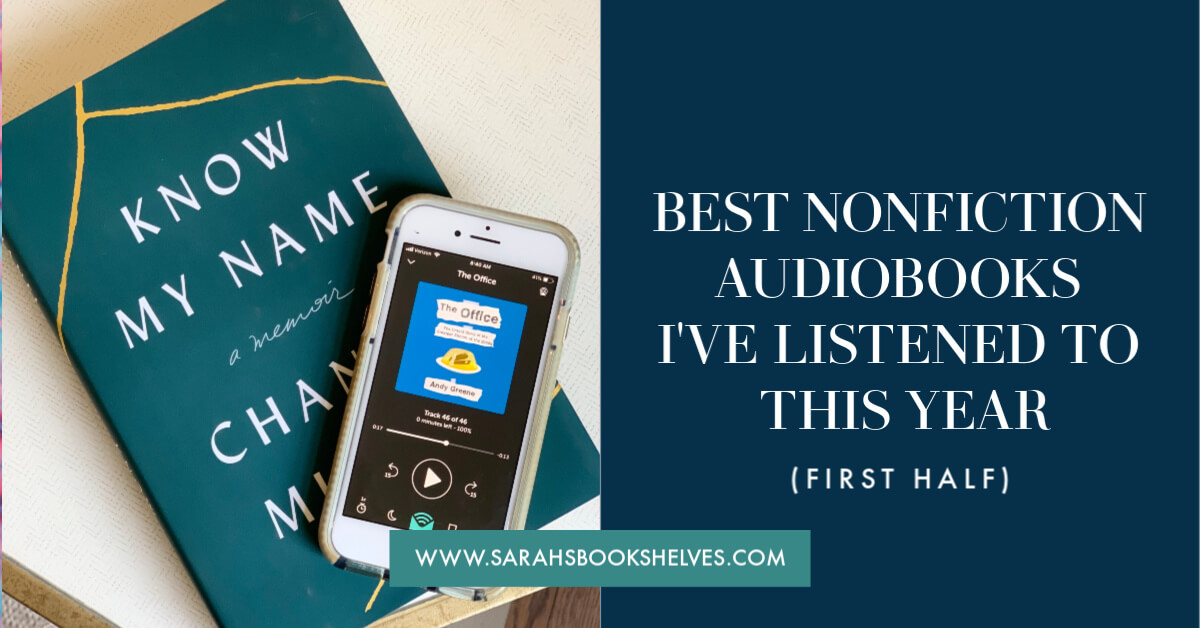 It's been an excellent year for audiobooks for me in quality if not in quantity. I've only listened to 6 audiobooks so far this year (21% of my overall reading), but I rated every audiobook on this list at least 4 stars. And, I rated all but one above 4 stars! And, as y'all probably know, I only listen to nonfiction on audio, so here are my best nonfiction audiobooks of the year so far…
P.S. I'm giving away not one, not two, but THREE 3 month memberships to Libro.fm over on Instagram! Head over to enter!
This post contains affiliate links (plus: here's your Amazon Smile-specific affiliate link
), through which I make a small commission when you make a purchase (at no cost to you!).
The Best Nonfiction Audiobooks I Listened to in 2020 (First Half)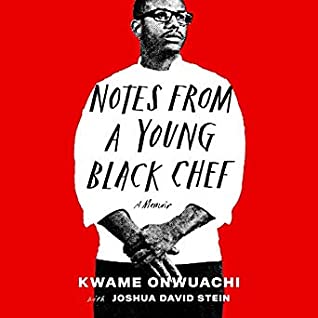 Notes from a Young Black Chef
by Kwame Onwuachi and Joshua David Stein, Narrated by the author
Memoir, Released April 9, 2019
7 Hours, 37 Minutes
Affiliate Link: Buy from Amazon
Plot Summary: Onwuachi's story of growing up in the Bronx and rising to culinary fame (and a successful appearance on Top Chef) by the age of 27.
My Thoughts: Let me start by saying only a small part of Notes from a Young Black Chef goes behind the scenes of Top Chef…so don't read it solely for that reason. But, Onwuachi's story is one of drive, hustle, hard work, and dreaming big. He shares his experience at the Culinary Institute of America, extern-ing at Per Se, how he turned his life around after getting kicked out of college for dealing drugs, and the dark place he was in when his ambitious first restaurant failed. And, he talks about the racism (sometimes overt, sometimes subtle – which was even more hurtful) that he experienced in various kitchens. It's sort of a mash-up between Service Included, The Making of a Chef, and The Other Wes Moore…and a solid addition to the food memoir genre (4 stars)!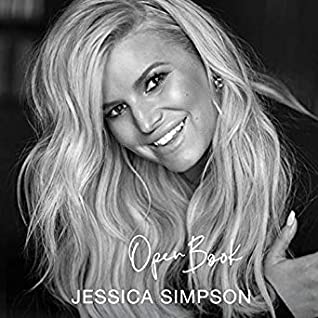 Open Book
by Jessica Simpson, Narrated by the author
Memoir, Released February 4, 2020
11 Hours, 22 Minutes
Affiliate Link: Buy from Amazon
Plot Summary: The businesswoman, singer, and reality star talks candidly about her life and career.
My Thoughts: I loved Newlyweds back when it was on TV and found Jessica Simpson entertaining and endearing. But, I wasn't sure how interesting her memoir would be…so much of her life was already public knowledge. I was so pleasantly surprised by this book! The title is perfect…Simpson is an open book with her life. She talks about her struggle with weight and body image, her high profile romances (including more than I ever knew about her relationship with John Mayer), and starting her clothing business. The new perspective on well known events is her candid thoughts and feelings. She's a champion of women behind the scenes and her journey to become a woman she herself is comfortable with is inspiring. One of the best celebrity memoirs I've ever read (4.5 stars)!
Know My Name
by Chanel Miller, Narrated by the author
Memoir, Released September 24, 2019
15 Hours, 24 Minutes
Affiliate Link: Buy from Amazon
Plot Summary: Miller's (known at the time as "Emily Doe") story of her experience as the sexual assault victim of Stanford swimmer Brock Turner.
My Thoughts: Miller's memoir has been getting rave reviews from virtually everyone who has read it / listened to it and you can add my name to the list. Let's just get this out of the way before we talk about the story…Miller can write. There is a reason her victim's impact statement went viral at the time. In addition to her own emotions, Miller presents an eloquent, rage-filled takedown of the justice system, how it treats victims, and the hoops victims are required to jump through to get justice for their perpetrators (pay attention to a powerful passage on this at the 81-82% mark). I was astounded at how woefully the prosecutors prepared her for what she would go through by choosing to participate in their case against Turner. Miller also talks about how, for many years, she chose to only reveal her identity as "Emily Doe" to a few close friends and family…and what it was like to go through this somewhat alone. I'd like to think powers that be in the justice system will read this memoir and try to make bringing a sexual assault perpetrator to trial a less traumatic experience for victims because they've already suffered immeasurably before ever entering the courtroom.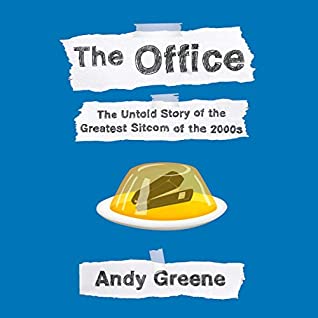 The Office: The Untold Story of the Greatest Sitcom of the 2000's
by Andy Greene, Narrated by a full cast
General Nonfiction, Released March 24, 2020
14 Hours, 20 Minutes
Affiliate Link: Buy from Amazon
Plot Summary: An oral history of the TV series The Office.
My Thoughts: Re-watching an episode or two of The Office right before bed has been a huge part of relaxing my nerves during coronavirus and listening to The Office (and Office Ladies podcast) at the same time was the perfect complement. While the Office Ladies podcast gets into the nitty gritty of each individual episode, The Office takes a more macro look at the show. Greene uses the oral history format (which I love) to share the backstory of how the show got adapted from British TV, cast, developed over the years, and ultimately came to an end after Season 9. Rather than focus on every episode, it highlights a certain number of "key episodes" within the bigger picture story. You also get a more nuanced picture of the show showing both the good and the bad (the podcast focuses mostly on the good). My only (occasional) gripe was with the narration…with some actors from the show, it seemed like they tried to find a narrator who kind of (but not really) sounded like the real actor, which made it feel like something was slightly off. There was also one particular narrator (I'm not sure which one, but he voiced The Office writer / producer Lee Eisenberg) whose voice was incredibly annoying. Narration not withstanding, The Office is perfect for fans of Those Guys Have All the Fun. And, Andy Greene, I'll take an oral history of Friends and Friday Night Lights next.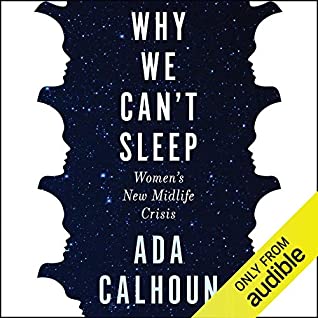 Why We Can't Sleep by Ada Calhoun, Narrated by the author
General Nonfiction, Released January 7, 2020
5 Hours, 43 Minutes
Affiliate Link: Buy from Amazon
Plot Summary: Calhoun's exploration of why middle class, Gen X women feel completely overwhelmed with their lives.  
My Thoughts: I have a list of "woman who get women" books and Ada Calhoun is for sure going on that list. I appreciate how she tells it like it is without sugarcoating (as she did in her essay collection, Wedding Toasts I'll Never Give. Calhoun's research and cultural commentary in Why We Can't Sleep is the perfect companion to the personal story Mary Laura Philpott tells in I Miss You When I Blink (my review). She explores the question of why Gen X women whose lives are actually pretty good by most standards and most likely achieved what they'd set out to do in life (i.e. good jobs, happy marriages, children, etc) still feel completely overwhelmed every day. She uses the analogy of when the pieces start to really speed up at the end of a Tetris game to describe all the balls women are trying to keep in the air. She cites research studies and uses personal stories from women she interviewed as examples. And, she talks about the unique position Gen X women are in as the first group of women who were taught they could "have it all" and the first group of women who are caring for young children and aging parents simultaneously (due to having postponed marriage and motherhood). As a 41 year old woman, I felt incredibly seen.
What's your favorite audiobook you've listened to so far this year?
Pin this post…