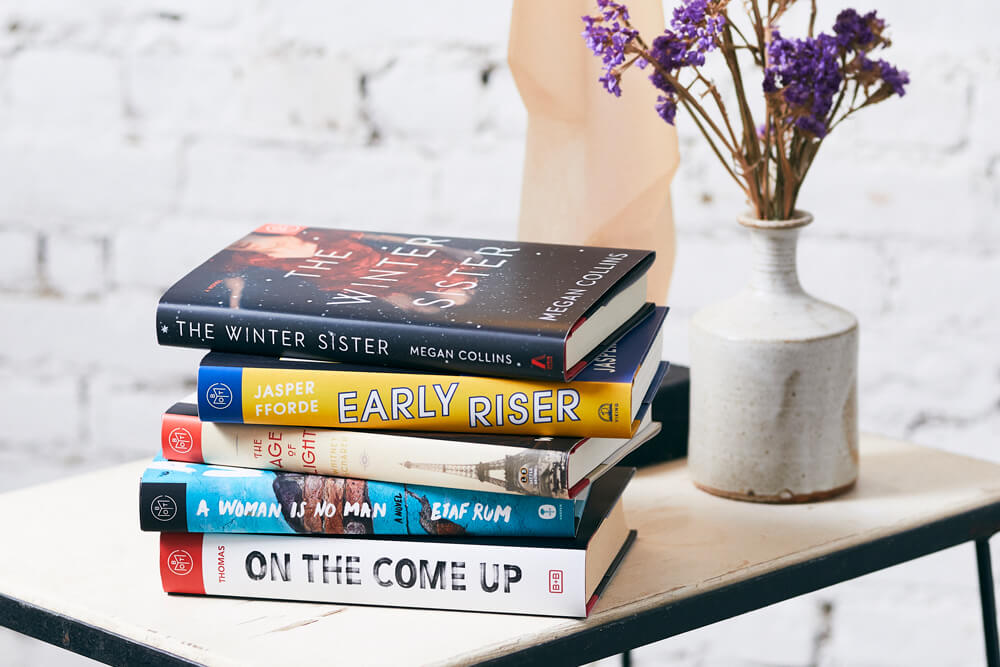 Welcome to my monthly feature "Book of the Month Selections: What Book Should You Choose?"! Every month, I provide commentary on the books that are chosen as that month's Book of the Month selections that will hopefully help you choose your pick, and tell you which book(s) I'm going to choose. AND, I provide you with the most up to date version of my Ultimate Guide to the Book of the Month Judges with free, downloadable template (below).
It's been awhile since I've loved the Book of the Month selections overall…but, I love this month's picks! There are lots (3) of debuts this month…two of which I'm really interested in! Plus, the obligatory monthly psychological thriller and a sci-fi / fantasy pick. 
Choose the best Book of the Month selection for you every time!
Check out my fun new tool to help you pick the best Book of the Month selection for your taste: my Ultimate Guide to the Book of the Month Judges and free, downloadable template to help you find your go-to BOTM judge!
Book of the Month February 2019 Selections
The Winter Sister by Megan Collins
Release Date: February 5, 2019
320 Pages
Average Goodreads Rating: 4.03 on 267 ratings
Selected By: Brianna Goodman (Book of the Month Editorial Team)

In this spellbinding and suspenseful debut, a young woman haunted by the past returns home to care for her ailing mother and begins to dig deeper into her sister's unsolved murder.
My Thoughts:
The Winter Sister is this month's psychological thriller and it's a debut. It's about family dynamics, particularly mother / daughter relationships and relationships between sisters. Goodreads reviewers praised the writing (especially for a debut) and the character development, but the overwhelming complaint was that the plot was tired / predictable (almost every review I read said that frequent thriller readers will have seen the plot before). They also said it's atmospheric and focuses on the effects of guilt. Wendy Walker (author of All is Not Forgotten and Emma in the Night, one of my favorite thrillers) said it has a "gripping, suspenseful plot with a compelling character study of a grieving family."
Early Riser by Jasper Fforde
Release Date: February 12, 2019
416 Pages
Average Goodreads Rating: 4.13 on 1,542 ratings
Selected By: Liberty Hardy (co-host of Book Riot's All the Books podcast)

Every Winter, the human population hibernates.

During those bitterly cold four months, the nation is a snow-draped landscape of desolate loneliness, devoid of human activity.

Well, not quite .

Your name is Charlie Worthing and it's your first season with the Winter Consuls, the committed but mildly unhinged group of misfits who are responsible for ensuring the hibernatory safe passage of the sleeping masses.

You are investigating an outbreak of viral dreams which you dismiss as nonsense; nothing more than a quirky artefact borne of the sleeping mind.

When the dreams start to kill people, it's unsettling.

When you get the dreams too, it's weird.

When they start to come true, you begin to doubt your sanity.
My Thoughts:
Fforde is the British bestselling author of The Eyre Affair and the Thursday Next and Nursery Crimes series. Early Riser is a stand-alone sci-fi / fantasy novel and, like with the last sci-fi pick from BOTM, I can't make heads or tails of the premise of this book other than that it's something about life going into hibernation every winter. Goodreads reviewers called it quirky and inventive and praised its witty writing and funny footnotes (they warn readers not to skip them!). They also said the plot is original and that it's a bit slow in the beginning (first third to half of the book) in the name of world-building, but picks up the pace later. And, Fforde fans say it's not his best book but they enjoyed it nonetheless.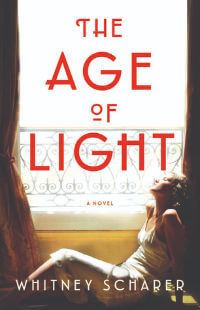 The Age of Light by Whitney Scharer
Release Date: February 5, 2019
384 Pages
Average Goodreads Rating: 4.09 on 138 ratings
Selected By: Taylor Jenkins Reid (Author of The Seven Husbands of Evelyn Hugo and more)

A captivating debut about Vogue model turned renowned photographer Lee Miller, and her passionate affair with the artist Man Ray in 1930s Paris.
My Thoughts:
This debut historical fiction novel falls into the category of fiction based on real-life epic love affairs (a category I love!), which reminds me of similar books Loving Frank and Z: A Novel of Zelda Fitzgerald (my review). And, even better when the woman is trying to find her own purpose in the midst of these affairs, as is the case with all these books. A murderers' row of stand-out authors blurbed this book: Madeline Miller, Paula McClain, Celeste Ng, and Georgia Hunter. I'm reading it right now (and loving it so far!), but I'm only six chapters in, so I'm calling on some trusted recommendation sources to share their thoughts. Georgia Hunter recommended it on Episode 1 of the Sarah's Book Shelves Live podcast (click the timestamp to hear her comments: [38:10])…she talked about it's strong sense of time and place (I agree based on the first six chapters!), called it "gripping" and "sensual", and said it made her want to immediately Google everything about Lee Miller and Man Ray. Susie from Novel Visits (one of my top recommendation sources) said it's her favorite book of the year so far and that she was left hoping for a sequel to learn more about Lee Miller. The more critical Goodreads reviews mostly cite the steamy love scenes and call the book out for being a romance masquerading as historical fiction.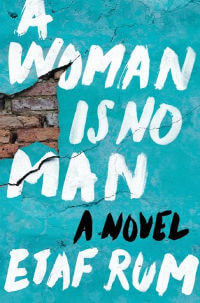 A Woman is No Man by Etaf Rum
Release Date: March 5, 2019
336 Pages
Average Goodreads Rating: 4.5 on 78 ratings
Selected By: Siobhan Jones (Book of the Month Editorial Director)

In Brooklyn, eighteen-year-old Deya is starting to meet with suitors. Though she doesn't want to get married, her grandparents give her no choice. History is repeating itself: Deya's mother, Isra, also had no choice when she left Palestine as a teenager to marry Adam. Though Deya was raised to believe her parents died in a car accident, a secret note from a mysterious, yet familiar-looking woman makes Deya question everything she was told about her past. As the narrative alternates between the lives of Deya and Isra, she begins to understand the dark, complex secrets behind her fragile community.
My Thoughts:
First, the author. Even though this is a debut novel, Rum's name may sound familiar because she's a Book of the Month Ambassador and extremely popular Bookstagrammer (@booksandbeans). She's also the daughter of Palestinian immigrants, but was born and raised in Brooklyn, NY. The story is about three generations of Palestinian women and the challenges Muslim women face. It's a family drama that covers a range of issues…religion, abuse, marriage, mental illness, addiction, etc. And, the Goodreads reviews are outstanding! Many reviewers mention this being the best book they've read in awhile. They also call it a feminist book despite focusing on a decidedly un-feminist culture and they mention the cultural and generational clashes facing traditional Muslims who are raised in America (a theme I personally love in my reading). Bonus: I hear the three main characters are all book lovers! Honestly, I hadn't paid much attention to this book prior to yesterday…but, I'm now super interested.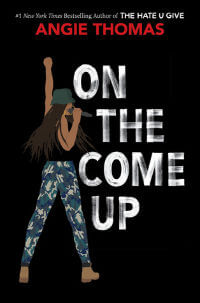 On the Come Up by Angie Thomas
Release Date: February 5, 2019
447 Pages
Average Goodreads Rating: 4.39 on 518 ratings
Selected By: Helen Hoang (Author of The Kiss Quotient)

Sixteen-year-old Bri wants to be one of the greatest rappers of all time. Or at least make it out of her neighborhood one day. As the daughter of an underground rap legend who died before he hit big, Bri's got big shoes to fill. But now that her mom has unexpectedly lost her job, food banks and shutoff notices are as much a part of Bri's life as beats and rhymes. With bills piling up and homelessness staring her family down, Bri no longer just wants to make it—she has to make it.
My Thoughts:
You've probably at least heard of The Hate U Give. On the Come Up is Thomas's sophomore novel and it has BIG shoes to fill. It's being called her "homage to hip-hop." Just in case you don't know, Thomas is a YA (Young Adult) author, but The Hate U Give had massive crossover appeal, so I expect the same from On the Come Up. Many of the Goodreads reviews were by people who were just excited about the book, but hadn't actually read it. But, I did find some actual reviews, which were mostly positive. They talked about the gorgeous writing, Bri's song lyrics and hilarious, yet challenging personality, and the rawness. A few also mentioned they felt less of an emotional connection with Bri than they did with Starr from THUG. Reviewers say it's a different book from THUG, but takes on some of the same themes (ex: poverty, police brutality) and is written with the same heart and soul. I loved THUG, but am going to wait for some more reviews from trusted sources on this one before I decide to commit.
What Book of the Month February 2019 selection(s) will I choose?
I'm choosing two books this month!
1) The Age of Light by Whitney Scharer – I already have an e-galley, but am liking it so much already that I want a hard copy for my shelves.
2) A Woman is No Man by Etaf Rum – This one wasn't on my radar until yesterday, but the Goodreads reviews are so outstanding that I'm adding it to my list!
Make your Book of the Month selections by Wednesday, February 6th.
What book will you choose this month?
This Month's Special Deals
NEW MEMBER DEAL: New members can get their first book for just $5. Use code LOVEISLOVE.
ANNUAL PAYMENT DEAL: BOTM is now a monthly subscription service. However, given that some members preferred paying upfront, they are now offering a 12-month option. Members who sign up for 12 months will pay $149.99/year. That's $12.50/book, instead of the standard price of $14.99/month.
How to Join Book of the Month…
Book of the Month is a subscription service for people who like to try new books from a curated selection and like to read in hardcover format. Through Book of the Month, you can get a hardcover book for generally significantly less than you'd pay in a bookstore or through Amazon. And, you get to try something new that has been vetted by one of Book of the Month's well-read judges!
Sign up for any of the subscription plans below and you get to choose one of five books selected by Book of the Month's panel of judges (including a surprise guest judge). Book of the Month will then mail your chosen book to your house with a cute note. You also have the option to purchase additional books for $9.99 each and to skip a month if you want.
Sign up for a Book of the Month membership (NEW pricing below)!
New members will sign up for a membership that renews monthly:
A book of your choice for $14.99 / month
Add extra books to your shipment for $9.99 each
Skip any month you want
Free shipping, always
Support Sarah's Book Shelves on Patreon!
(and get personalized book recommendations and access to our private Facebook Group)