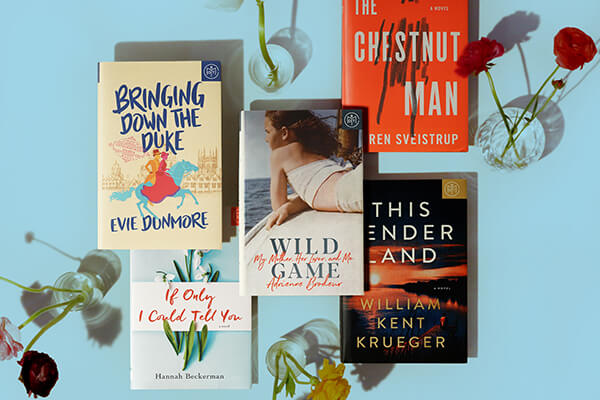 Welcome to my monthly feature "Book of the Month July 2019 Selections: What Book Should You Choose?"! Every month, I provide commentary on the books that are chosen as that month's Book of the Month selections that will hopefully help you choose your pick, and tell you which book(s) I'm going to choose. AND, I provide you with the most up to date version of my Ultimate Guide to the Book of the Month Judges with free, downloadable template (below).
I've loved the selections recently, but this month isn't particularly up my alley. I've tried one of them and it didn't work for me. But, hopefully, one of these will appeal to you!
Choose the best Book of the Month selection for you every time!
I've just updated my Ultimate Guide to the Book of the Month Judges to reflect the February 2018 structural changes that significantly changed the judges that appeared regularly. Here's a free, downloadable template to help you find your go-to BOTM judge!
I'm liking this month's picks! I've already read and LOVED one (and am getting a hard copy for my shelves!) and I like the sound of a couple others, though I'll hold out a bit longer to see what trusted sources think before committing. 
Book of the Month September 2019 Selections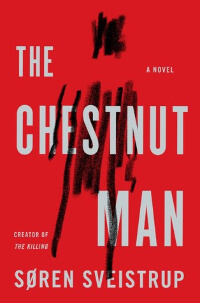 The Chestnut Man
by Soren Svestrup
Fiction – Mystery / Thriller (Release Date: September 3, 2019)
528 Pages
Average Goodreads Rating: 4.25 on 3,937 ratings
Selected By: Stacey Armond ("You Be the Judge" Winner)
A psychopath is terrorizing Copenhagen. His calling card is a "chestnut man"—a handmade doll made of matchsticks and two chestnuts—which he leaves at each bloody crime scene. Examining the dolls, forensics makes a shocking discovery—a fingerprint belonging to a young girl, a government minister's daughter who had been kidnapped and murdered a year ago. A tragic coincidence—or something more twisted?

To save innocent lives, a pair of detectives must put aside their differences to piece together the Chestnut Man's gruesome clues.
My Thoughts:
Already a bestseller in Europe, this debut literary thriller from the creator of the hit Scandinavian television show The Killing (he also wrote the screen adaptation of Jo Nesbo's The Snowman) is being compared to The Girl with the Dragon Tattoo series. Goodreads reviewers say it's creepy, violent and gruesome (but the violence serves a purpose), they liked the main characters, and the ending is surprising. Some said they would have liked a POV from the killer, the story felt cliche with familiar tropes found in thrillers, and that it's too long. Stacy at Prose and Palate rated it 4 stars. AJ Finn (Author of The Woman in the Window) called it a "full-throttle thriller in the tradition of classic Stieg Larsson."
If I Could Only Tell You by Hannah Beckerman
Fiction – Family Drama (Release Date: October 15, 2019)
368 Pages
Average Goodreads Rating: 4.07 on 3,352 ratings
Selected By: Etaf Rum (Author of A Woman is No Man)

Audrey's family has fallen apart. Her two grown-up daughters, Jess and Lily, are estranged, and her two teenage granddaughters have never been allowed to meet. A secret that echoes back thirty years has splintered the family in two, but is also the one thing keeping them connected.
My Thoughts:
If Only I Could Tell You is the U.S. debut of a U.K. author. It's a family drama involving long buried secrets set in London. Goodreads reviewers mentioned that it has multiple perspectives and timelines and deals with serious issues including sibling relationships, grief, loss, friendship, love, and terminal illness. Some reviewers lamented the incredible amount of tragedy in this book (it's relentless) and many readers said it made them cry. Most reviewers said the writing is beautiful and that it's an absorbing, but not a fast-paced read. The critical reviews talked about how the entire story stems from a misconception at the beginning of the book and that frustrated them, but the reviews were generally overwhelmingly positive. JoJo Moyes (author of Me Before You) blurbed it and it's also been compared to the TV series This is Us.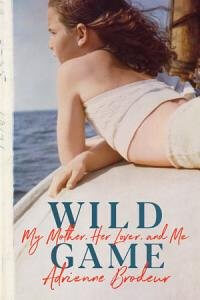 Wild Game by Adrienne Brodeur
Nonfiction – Memoir (Release Date: October 15, 2019)
256 Pages
Average Goodreads Rating: 4.66 on 134 ratings
Selected By: Jessica N. Turner (Author of Stretched Too Thin and blogger at The Mom Creative)

A daughter's tale of living in the thrall of her magnetic, complicated mother, and the chilling consequences of her complicity.
My Thoughts:
This story of a mother who uses her daughter to facilitate her affair with her husband's best friend is the first 5 star memoir of 2019 and I flew through it in two days! It's an incredible, yet sad and disturbing story. Malabar ("Rennie's" mother) is a vibrant, but highly manipulative character and she has her tentacles wrapped tightly around her daughter…and all this impacts Rennie's adult life. Brodeur can write…and the Cape Cod setting comes alive through vivid descriptions of the water and the wildlife, but also the food. Malabar is a cookbook author and food writer and food plays an integral role in this story. J. Courtney Sullivan compared it to The Glass Castle and called it "gorgeous, addictive, and unflinching." It was also blurbed by Dani Shapiro (author of Inheritance).
Bringing Down the Duke by Evie Dunmore
Fiction – Historical Romance (Release Date: September 3, 2019)
368 Pages
Average Goodreads Rating: 4.27 on 282 ratings
Selected By: Siobhan Jones (Book of the Month Editorial Director)

A stunning debut for author Evie Dunmore and her Oxford Rebels, in which a fiercely independent vicar's daughter takes on a duke in a fiery love story that threatens to upend the British social order.
My Thoughts:
This debut novel is the first in a series. It's a Victorian romance with progressive themes (it's set during the women's suffrage movement) and a strong female lead. Goodreads reviewers loved that it features smart ladies, deals with women's rights, and showcases a romance that defies societal rules. They mention this story has been told a million times, but that Dunmore makes it fresh. Renee Rosen (author of Park Avenue Summer) and Chanel Cleeton (author of Next Year in Havana) both rated it 5 stars.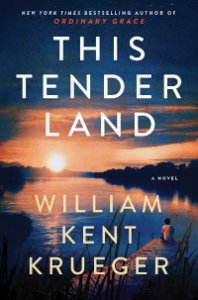 This Tender Land by William Kent Krueger
Fiction – Literary (Release Date: September 3, 2019)
464 Pages
Average Goodreads Rating: 4.57 on 258 ratings
Selected By: Brianna Goodman (Book of the Month Editorial Team)
1932, Minnesota—the Lincoln School is a pitiless place where hundreds of Native American children, forcibly separated from their parents, are sent to be educated. It is also home to an orphan named Odie O'Banion, a lively boy whose exploits earn him the superintendent's wrath. Forced to flee, he and his brother Albert, their best friend Mose, and a brokenhearted little girl named Emmy steal away in a canoe, heading for the mighty Mississippi and a place to call their own.

Over the course of one unforgettable summer, these four orphans will journey into the unknown and cross paths with others who are adrift, from struggling farmers and traveling faith healers to displaced families and lost souls of all kinds. 
My Thoughts:
I've never read this author before, but some trusted recommendation sources loved his previous novel, Ordinary Grace. However, both those sources were "meh" about his latest. Susie from Novel Visits and Jan Belisle (a blog reader whose recommendations I trust) both said the writing is beautiful, but it's slow and they got bored with it. Neither thought it lived up to Ordinary Grace. Susie did think readers of Before We Were Yours might like it. Goodreads was chock full of 5 stars reviews which said they were not ready for the book to end despite its length, that it tackles serious Depression-era issues, and it made some people cry. A couple reviewers predicted it will end up a modern classic. And, they caution readers not to skip Author's Note about his research process. 
What Book of the Month September 2019 selection(s) will I choose?
I'm picking Wild Game…I've already read and loved the e-galley and I want a hard copy for my shelves!
Make your Book of the Month selections by Friday, September 6th.
What book will you choose this month?
This Month's Special Deals
NEW MEMBER DEAL: New members can get a free book when they join. Use code CHASE.
ANNUAL PAYMENT DEAL: BOTM is now a monthly subscription service. However, given that some members preferred paying upfront, they are now offering a 12-month option. Members who sign up for 12 months will pay $149.99/year. That's $12.50/book, instead of the standard price of $14.99/month.
How to Join Book of the Month…
Book of the Month is a subscription service for people who like to try new books from a curated selection and like to read in hardcover format. Through Book of the Month, you can get a hardcover book for generally significantly less than you'd pay in a bookstore or through Amazon. And, you get to try something new that has been vetted by one of Book of the Month's well-read judges!
Sign up for any of the subscription plans below and you get to choose one of five books selected by Book of the Month's panel of judges (including a surprise guest judge). Book of the Month will then mail your chosen book to your house with a cute note. You also have the option to purchase additional books for $9.99 each and to skip a month if you want.
Sign up for a Book of the Month membership (NEW pricing below)!
New members will sign up for a membership that renews monthly:
A book of your choice for $14.99 / month
Add extra books to your shipment for $9.99 each
Skip any month you want
Free shipping, always
Pin this post…