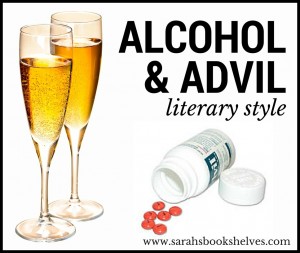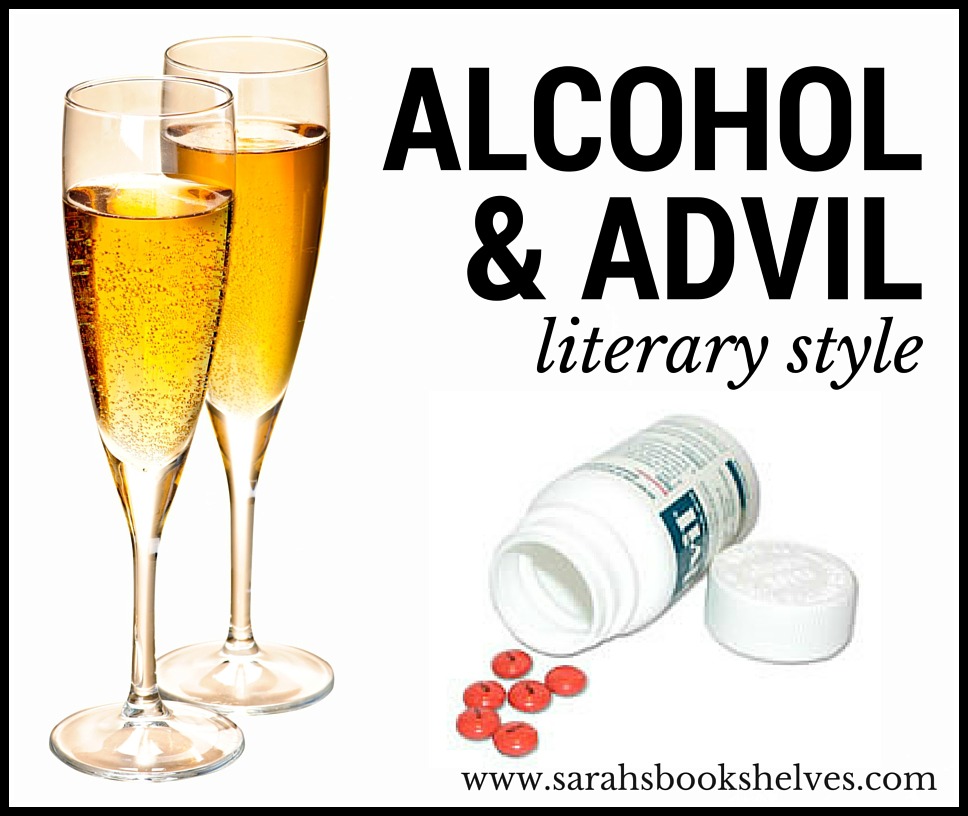 Welcome to Alcohol & Advil, where I pair a book likely to cause a "reading hangover" (i.e. the alcohol) with a recovery book (i.e. the Advil)! For me, the "alcohol" is usually a book that I either absolutely loved or one that punched me in the gut in an emotionally depleting way…and, in this case, it's the former.
In the case of today's pairing, you won't know how truly great a match it is until you've read both books. I'm not going to spoil anything by telling you anymore than that.
The Alcohol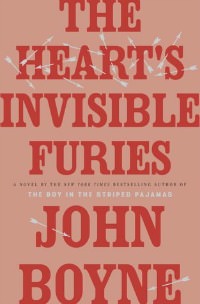 The Heart's Invisible Furies
by John Boyne
Historical Fiction (Released August 22, 2017)
582 Pages
Bottom Line: Read it.
Affiliate Link: Buy from Amazon
Source: Library (Publisher: Hogarth Books)

Plot Summary: After Cyril Avery was born out of wedlock to an Irish country teenager and given up for adoption to a wealthy, Dublin couple, he wrestles with his identity and how he fits into the country of Ireland over the course of his life.
My Thoughts: I've been looking for a big, immersive novel for a long time now and The Heart's Invisible Furies is the first one that's really hit me since A Little Life (my review). It was exactly what I'd been looking for and is hands-down one of my favorite books of 2017! It spans Cyril's entire life in 7 year segments and, along with Cyril's story, tells the story of Ireland growing from an intolerant country run by an overreaching Catholic Church in the 1940's to the first country in the world to legalize same sex marriage by popular vote in 2015. It's heartfelt and emotional, yet unexpectedly funny (Cyril's adoptive parents are so ridiculously over-the-top that they're hilarious). It's highly literary, yet reads like juicy gossip at times. And, it's filled with the kind of pointed social commentary that confirms John Boyne is an astute observer of life.
But here's the thing, and I think everyone secretly believes this if they'd just let themselves admit it: the world would be a much healthier place if we allowed each other to do exactly what we wanted, when we wanted, with who we wanted, and didn't lay down puritanical rules for how to conduct our sex lives.
The Heart's Invisible Furies is a novel that has heart and will stick with you long after the final page. And, don't be afraid of the length…this one is not a slog at all. I could have read it for hours at a time and, while it's not a page turner, I was still on the edge of my seat dying to know what would happen to these people next. If you loved A Prayer for Owen Meany and/or A Little Life (minus all the heart-wrenching violence), grab this one immediately!
The Advil
The Seven Husbands of Evelyn Hugo
by Taylor Jenkins Reid
Historical Fiction (Released June 13, 2017)
391 Pages
Bottom Line: Read it.
Affiliate Link: Buy from Amazon
Source: Purchased (Publisher: Atria Books)

Plot Summary: Legendary film actress Evelyn Hugo recruits young journalist, Monique, to write her life story, including the stories of her seven marriages.
My Thoughts: One of my favorite literary finds is a book that's light and easy to read (I call them Brain Candy), but that's also extremely well-done and has substantial depth. The Seven Husbands of Evelyn Hugo is the best in this class I've read in a long time! Evelyn is an Elizabeth Taylor-type character who did whatever it took to further her career…and she finally wants the whole truth to come out.
I'm not saying the gossip columnists printed what they knew to be a lie. I'm simply saying they were all too happy to believe the lie I was selling them. And of course, that's the easiest lie to tell, one you know the other person desperately wants to be true.
The Seven Husbands of Evelyn Hugo goes behind the curtain about how the Hollywood machine really works and exposes how much of what the general public sees is orchestrated for appearances. There's an Old Hollywood vibe, yet also an undercurrent of feminism. You may not like Evelyn (she's completely unapologetic about all the ruthless moves she made during her career), but you kind of have to admire her guts, and I did feel sorry for her by the end. It's not often that a Brain Candy book can make me cry, but this one did. It's a book I'll be recommending to tons of people and is going on my Best of the Brain Candy list.