The Dinner by Herman Koch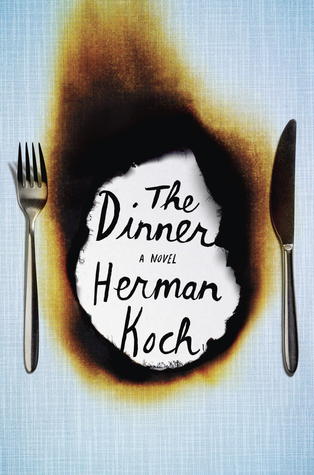 Fiction (Released February 12, 2013)
306 Pages
Bottom Line: Read it.
Affiliate Link: Buy from Amazon

Source: Purchased
Plot Summary:
Two brothers and their wives meet for dinner at an upscale, Amsterdam restaurant to discuss how to handle a situation involving their teenage sons.
My Thoughts:
The Dinner had been on my TBR list for awhile, but I failed to pick it up because Koch's 2014 novel, Summer House with Swimming Pool, was hit and miss for me. I'm thrilled that the Socratic Salon will be discussing The Dinner on May 20 because it gave me a reason to give it a chance…and, it ended up being one of the best books I've read this year! Not much happens in the beginning of the story, but I was so busy reveling in Koch's brilliant writing and biting social commentary that I didn't even realize that the characters had merely arrived at the restaurant and ordered food. Koch's commentary takes aim at politicians, general pretentiousness, wine snobs, and snooty wait staff (the restaurant's manager reminded me of the maitre d' in "Ferris Bueller's Day Off"). But, rest assured, the action does pick up, resulting in a multi-layered, literary novel that is also suspenseful (one of my favorite combinations!). The "action" portion of the story poses some great "what would you do" questions and ethical discussion topics…making this one a perfect choice for book clubs.
The Bullet by Mary Louise Kelly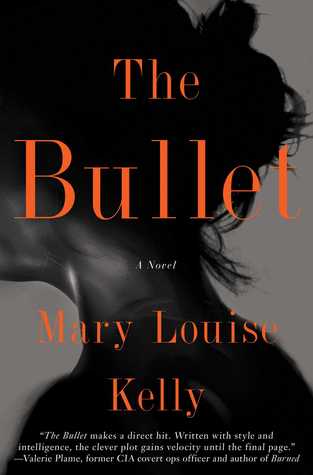 Fiction – Mystery/Thriller (Released March 17, 2015)
369 Pages
Bottom Line: Skip it.
Affiliate Link: Amazon

Source: Purchased

Plot Summary:
Thirty-seven year old Caroline Cashion discovers that there is a bullet stuck in her neck, though she's never been shot.
Caution: In my opinion, the marketing blurb (found on Amazon, Goodreads, etc) gives away far too much information about this book. If you do want to read The Bullet, I would suggest not reading the "official" marketing blurb. 
My Thoughts:
I was fascinated by the premise of this book and flew through it (it reads very quickly). But, when I looked back at my notes, I realized that most of my reactions to the book were actually negative. Isn't it bizarre to fly through a book, but not actually like it?! I kept turning the pages to find out what would happen next…and kept being disappointed by what actually did happen next. This was a case of "there must be some big shock on the next page", but the shock never really came. Most of the major plot points were predictable and, the one that was a big surprise was so incongruous with the character it involved that I had trouble buying it. I love plot twists that are surprising, but they should also make sense when you're looking back at the story (i.e. Gone Girl is sort of my pinnacle example). This one came off as more of a ploy to shock than as a clever twist. All that being said, I had a great discussion about this book with Tara at Running N Reading and she views some of my gripes differently (check out her review here).