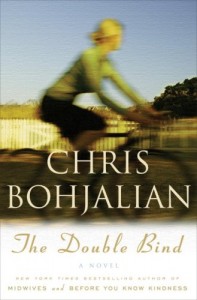 The Double Bind

by Chris Bohjalian, Fiction (Released February, 2007)
Bottom Line: Read it.
Summary: Set in The Great Gatsby's fictional West Egg, Laurel Estabrook's attempt to recover from an assault leads her on a quest to understand how a celebrity photographer ends up destitute after finding a collection of his photographs in a homeless shelter.
My Thoughts: Bohjalian's integration of real characters from The Great Gatsby is genius and, surprisingly, blends seamlessly into the story of Laurel's struggle.  If you loved The Great Gatsby and The Sixth Sense, read The Double Bind.  You won't be disappointed. The Double Bind is one of my All-Time Favorites and is also on my Book Club Recommendations List.