A specially selected book (or a Kindle with a few books pre-loaded!) can be such a thoughtful and personal gift. Three years ago, we gave my father-in-law a Kindle with a few books chosen specifically for him already loaded onto it – he loved it and talked about it for months afterwards (see Amazon's Guide to Giving / Receiving Books on a Kindle for instructions on gifting Kindle e-books)!
And, if gifting an actual book isn't your thing, then check out Anne Tollett's (of home design website, Hanover Avenue) and my holiday gift guide of literary-ish paraphenalia based on our first collaboration, A True Reader's Home Library. 
Badass Ladies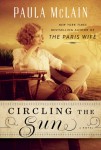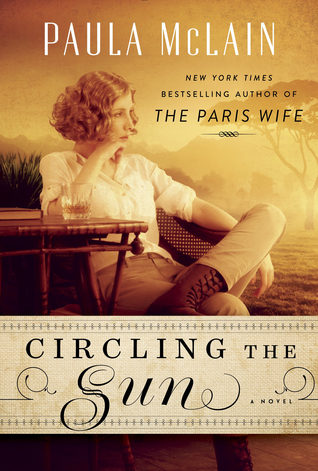 Circling the Sun by Paula McLain
Historical Fiction (Released July 28, 2015)
384 Pages
Affiliate Link: Buy from Amazon

Summary: A fictionalized story of the real Beryl Markham, a British woman raised on a horse farm in 1920's Kenya, who went on to break the glass ceiling for women in horse training and aviation.
My Thoughts: A pleasant surprise for me! Circling the Sun is marked by McLain's (author of The Paris Wife) gorgeous writing and one real-life, badass lady flouting convention in all kinds of ways. Beryl grew up as a wild and adventurous tomboy on her father's Kenyan horse farm. A Baron and Baroness living in a mud hut were her nearest neighbors, she trained to be a tribal warrior with her best childhood friend, and tangled with a friend's pet lion. Continue Reading…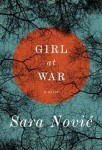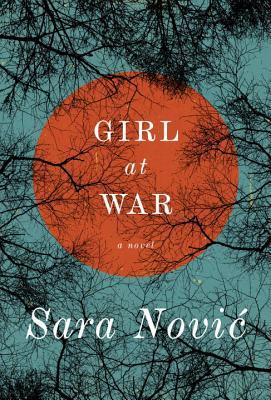 Girl at War by Sara Novic
Fiction (Released May 12, 2015)
338 Pages
Affiliate Link: Buy from Amazon

Summary: Novic's debut novel chronicles ten year-old Ana Juric's experience growing up in the early 1990's in war ravaged Croatia and her struggle to come to terms with her past a decade later in New York City.
My Thoughts: This novel has been almost universally loved in the book blogging world and I jumped firmly on the bandwagon. The story of Ana as a child during the war is innocent and heartbreaking at the same time. I was fascinated by the child's perspective of war…what Ana and Luka (her friend) notice and, more interestingly, what they don't pay any attention to. I could have read hundreds more pages about Ana's early life. Continue Reading…
Saint Mazie by Jami Attenberg
Fiction (Released June 2, 2015)
336 Pages
Affiliate Link: Buy from Amazon

Summary: The story of good time girl Mazie Phillips, the proprietress of the Venice Theater on New York's Lower East Side during the 1920's and 30's (Jazz Age, Prohibition, and the Depression).
My Thoughts: Based on a real person, Saint Mazie is the story of one of those quintessential New York characters who is famous just for being herself. She's a troublemaker in her youth, constantly yearning for adventure and spurning the notion of settling down, but she has a good heart. She's totally selfish in some ways and selfless in others. Continue Reading… 

Family Drama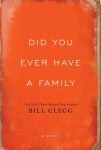 Did You Ever Have A Family by Bill Clegg
Fiction (Released September 8, 2015)
304 Pages
Affiliate Link: Buy from Amazon

Summary: The story of June Reid, who loses her entire family (her daughter and her fiancee, her boyfriend, and her ex-husband) in a horrible tragedy on the night before her daughter's wedding.
My Thoughts: The hype (both from bloggers and awards committees) surrounding Clegg's debut novel made me nervous to read it…but, it surpassed all my expectations and is a contender for my favorite book of 2015! Did You Ever Have A Family is a mostly character-driven story about family (obviously), small-town life, prejudice, parent/child relationships, grief, heartache, and regret. But, I did not feel totally depressed while reading this, despite the subject matter. Continue Reading…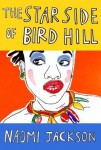 The Star Side of Bird Hill by Naomi Jackson
Fiction (Released June 30, 2015)
294 Pages
Affiliate Link: Buy from Amazon

Summary: After their mother becomes unable to care for them in Brooklyn, sisters Dionne (16) and Phaedra (10) are sent to live with their midwife grandmother (Hyacinth) on Bird Hill in Barbados.
My Thoughts: Everything about this debut novel is just gorgeous: most obviously the writing, but also the coming of age story with generational and cultural clashes front and center. Dionne and Phaedra have been raised in troubling circumstances in Brooklyn and experience quite a culture shock when they arrive on conservative Bird Hill. Continue Reading…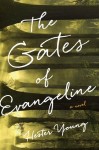 The Gates of Evangeline by Hester Young
Southern Fiction (Released September 1, 2015)
416 Pages
Affiliate Link: Buy from Amazon

Summary: To escape the grief over losing her son, New Yorker Charlotte Cates decamps to Louisiana to write a book about a thirty year-old missing person case involving the wealthy Deveau family of the estate, Evangeline.
My Thoughts: I love me some Southern family drama and books about wealthy people behaving badly, so it's not surprising that those aspects of this debut novel appealed to me. But, The Gates of Evangeline also contains a number of elements that usually turn me off: ghosts/visions, a cliche romance, some cheesy writing, and some predictable plot twists. But, I really enjoyed this book despite all the red flags. Continue Reading…
Fiction Based on Real Royals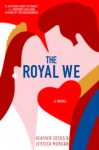 The Royal We by Heather Cocks and Jessica Morgan
Fiction (Released April 7, 2015)
465 Pages
Affiliate Link: Buy from Amazon

Summary: Inspired by the real life courtship of Prince William and Kate Middleton, American Rebecca "Bex" Porter embarks on a relationship with Prince Nicholas after meeting at Oxford.
My Thoughts: I'd heard this novel was a fun read from both bloggers and real life friends alike. It's fun, cheeky, and romantic (but not overly cheesy)! It pokes fun at the idiosyncrasies of the British monarchy (I love any book that refers to the fictional Prince Charles as a "douchelord"…who knew he had so much in common with Scott Disick?!), but it's equally heartfelt about the emotions that go along with existing in a gilded royal cage. Continue Reading…
"Gifty" Books
Brave Enough by Cheryl Strayed
Nonfiction – Quotes (Released October 27, 2015)
160 Pages
Affiliate Link: Buy from Amazon

Summary: "From the best-selling author of Wild, a collection of quotes–drawn from the wide range of her writings–that capture her wisdom, courage, and outspoken humor, presented in a gift-sized package that's as irresistible to give as it is to receive." – Goodreads
My Thoughts: This is a fantastic book for the bedside table…full of inspirational and relatable quotes about life, love, and all things in between. You know how I love e-reading, but this definitely is one to buy in hardcover! It would make a great gift for friends, mothers, mother-in-laws, sisters, etc (as long as they don't mind the occasional F bomb).
Toddlers Are A**holes: It's Not Your Fault by Bunmi Laditan
Nonfiction – Self-Help (Released April 7, 2015)
176 Pages
Affiliate Link: Buy from Amazon

Summary: "Bunmi Laditan's hilarious, satirical guide to toddlerhood offers parents instant (and very welcome) comic relief—along with the very good news that "It's Not Your Fault." Chapters cover the cost of raising a toddler, feeding your toddler, potty-training, tantrums, how to manage the holidays, and "how not to die inside." – Amazon
My Thoughts: My great friend and neighbor gave me this little gem for my birthday last year and, when I first opened it while lying in bed, my husband told me that my laughter was keeping him awake. This is a must read for parents marveling (I'm using the nice word here) at the ridiculous antics of their toddlers…and, NOT for those who pull that "my child is perfect" B.S.
Gorgeous Writing
Infinite Home by Kathleen Alcott
Fiction (Released August 4, 2015)
336 Pages
Affiliate Link: Buy from Amazon

Summary: A sweet, heart-warming story featuring an eclectic cast of characters living in a rundown apartment building.
My Thoughts: Infinite Home rendered me virtually speechless as in unable to think of much else to say about it other than to repeat how gorgeous the writing is on an endless loop! I found myself reading slowly and frequently re-reading passages because I wanted to savor and appreciate them. Continue Reading…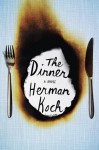 The Dinner by Herman Koch
Fiction (Released February 12, 2013)
306 Pages
Affiliate Link: Buy from Amazon

Summary: Two brothers and their wives meet for dinner at an upscale, Amsterdam restaurant to discuss how to handle a situation involving their teenage sons.
My Thoughts: Not much happens in the beginning of the story, but I was so busy reveling in Koch's brilliant writing and biting social commentary that I didn't even realize that the characters had merely arrived at the restaurant and ordered food. But, rest assured, the action does pick up. Continue Reading…
Gritty Page-Turners
Any of these books would make great gifts for brothers, husbands/boyfriends, Dads, etc who enjoy fiction.
Bull Mountain by Brian Panowich
Southern Fiction (Released July 7, 2015)
304 Pages
Affiliate Link: Buy from Amazon

Summary: North Georgia's Bull Mountain has been run by one family of outlaws (the Burroughs) for generations, but when a federal ATF (Alcohol, Tobacco, and Firearms) agent arrives to put a stop to the crime, Sheriff Clayton Burroughs' family loyalty is tested.
My Thoughts: Brian Panowich's debut novel is a jaw-dropping (yes, my jaw really did drop multiple times!) multi-generational family saga that feels like Southern "grit lit", but reads like a thriller. It was one of my favorite books of the summer and is a contender for my Best Books of 2015 List. Continue Reading…
The Animals by Christian Kiefer
Fiction (Released March 23, 2015)
315 Pages
Affiliate Link: Buy from Amazon

Summary: Bill Reed is living a quiet life caring for injured animals at a wildlife rescue center in rural Idaho when his criminal past comes back to haunt him.
My Thoughts: This majestic debut "Grit Lit" (but, not Southern) thriller combines suspense, a heartfelt story of redemption, and the bond between humans and animals. I expected to be immediately swept away by the suspense surrounding Bill's criminal past. What did he do and how does it come back to haunt him? Instead, I was surprised to find myself swept away by Bill's relationships with the animals in his rescue (including a blind grizzly bear and a three-legged wolf). Continue Reading…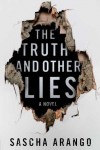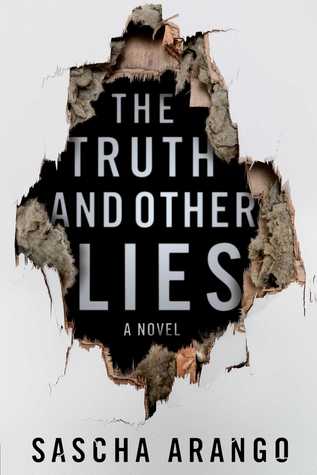 The Truth And Other Lies by Sascha Arango
Fiction (Released June 23, 2015)
256 Pages
Affiliate Link: Buy from Amazon

Summary: "Dark, witty, and suspenseful, this literary crime thriller reminiscent of The Dinner and The Silent Wife follows a famous author whose wife—the brains behind his success—meets an untimely death, leaving him to deal with the consequences." – Amazon
My Thoughts: The Truth And Other Lies was the first book of summer to blow my mind (and, it's a translated debut)! It's a tightly packed, demented thriller that kept me guessing from page one through the end. Continue Reading…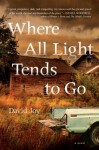 Where All Light Tends to Go by David Joy
Fiction (Released March 3, 2015)
274 Pages
Affiliate Link: Buy from Amazon

Summary: Jacob McNeely, son of his small North Carolina mountain town's biggest outlaw, struggles to separate himself from the life of crime he was born into and to fight for the girl he loves (Maggie).
My Thoughts: I've read some great "Grit Lit" this year (Bull Mountain, The Shore, The Animals), so I knew I had to make time for David Joy's debut novel. It's a story about fathers and sons, loyalty, love, and trying to claw your way out of your given circumstances. The writing really made me feel the poverty and hopelessness of the mountainous North Carolina setting and it reminded me of a more reflective version of Bull Mountain.
Investigative Journalism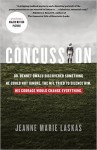 Concussion by Jeanne Marie Laskas
Nonfiction – Medical Mystery/Sports (Released November 24, 2015)
288 Pages
Affiliate Link: Buy from Amazon

Summary: The story of Dr. Bennet Omalu, a native of Nigeria, who immigrated to the U.S. and used his neuropathological research into brain injuries of football players (i.e. CTE) to take on the National Football League (NFL).
My Thoughts: Concussion is a so much more than a "football book"; it's a medical mystery, a David & Goliath story, an immigrant's story, and a story of a big-business cover-up…and, it's my favorite nonfiction of 2015! Continue Reading…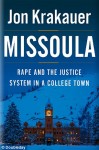 Missoula by Jon Krakauer
Nonfiction (Released April 21, 2015)
386 Pages
Affiliate Link: Buy from Amazon

Summary: Krakauer explores rape and the justice system on college campuses through a look at several acquaintance rape cases at the University of Montana in Missoula.
My Thoughts: Krakauer's incredibly readable investigative journalism had me turning the issues of rape and the justice system over and over in my head and was almost a 5 star read for me. Continue Reading…
The Underground Girls of Kabul by Jenny Nordberg
Nonfiction (Released September 16, 2014)
350 Pages
Affiliate Link: Buy from Amazon

Summary: Investigative journalist Jenny Nordberg exposes the "unofficial" custom of girls pretending to be boys (called bacha posh) in present day Afghanistan.
My Thoughts: The Underground Girls of Kabul is an extremely readable, yet heart-breaking and eye-opening immersion in a culture that is brutal to women. This is one of those books where you learn a ton, but don't realize it. I felt like I was just reading a story, but I might as well have been taking a course on life in Afghanistan (particularly for women), Islam, the Taliban, and the affects of war on regular Afghans. Continue Reading…
Literary Fiction with a Bit of Suspense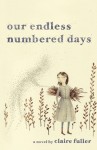 Our Endless Numbered Days by Claire Fuller
Fiction (Released March 17, 2015)
382 Pages
Affiliate Link: Buy from Amazon

Summary: When eight year old Peggy Hillcoat is taken to live in a remote cabin in the woods (die Hutte) by her survivalist father (James), she discovers the reason he told her they had to leave London is a lie and sets about to discover the truth.
My Thoughts: This is a gorgeously written story that starts out quietly, but takes a suspenseful turn and will leave you dying to talk to it over with someone. Continue Reading…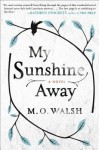 My Sunshine Away by M.O. Walsh
Fiction (Released February 10, 2015)
326 Pages
Affiliate Link: Buy from Amazon

Summary: When fifteen year old track star, Lindy Simpson, is raped on the sidewalk in front of her house in an idyllic Baton Rouge neighborhood, the dark side of suburbia begins to surface.
My Thoughts: My Sunshine Away is a heartfelt, honest, and beautifully written coming of age story with some suspense thrown in for good measure. I can confidently say that it will be on my Best Books of 2015 list come December. Continue Reading…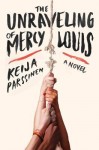 The Unraveling of Mercy Louis by Keija Parssinen
Fiction – Southern (Released March 10, 2015)
341 Pages
Affiliate Link: Buy from Amazon
Summary: "In this intricate novel of psychological suspense, a fatal discovery near the high school ignites a witch-hunt in a Southeast Texas refinery town, unearthing communal and family secrets that threaten the lives of the town's girls", including Mercy Louis, the star of the local high school's state championship contender girl's basketball team. – quotes from Amazon
My Thoughts: The Unraveling of Mercy Louis is one of those books that is incredibly hard to categorize…which is a good thing in my view! It's a mash-up of coming of age, suspense, sports, economic tension, Southern culture (it's set in Texas, but feels more like Louisiana), and religion gone wrong…all gorgeously written. It completely surprised me and I loved it, mainly because it included five things that I'm a total sucker for. Continue Reading…
Something Outside the Box
This book is for the adventurous reader, who would delight in something totally original and a bit bizarre.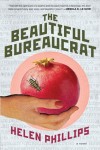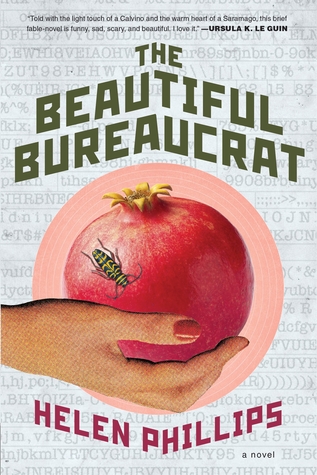 The Beautiful Bureaucrat by Helen Phillips
Fiction (Released August 11, 2015)
192 Pages
Affiliate Link: Buy from Amazon

Summary: When Josephine moves to a new city with her husband and takes a job at a data processing facility, strange things begin to happen, leading her to further investigate the company she works for.
My Thoughts: Helen Phillips' debut novel is a tiny ball of weirdness…reminiscent of a demented "Office Space"…that had me on the edge of my seat. I just had to know…what the heck is going on here?! The entire book feels like a riddle that the reader needs to unravel. And, once the the riddle of Josephine's company has been solved, you're left with much broader questions to ponder. Continue Reading…
Southern Culture C
ommentary
My Southern Journey by Rick Bragg
Nonfiction – Essays (Released September 15, 2015)
256 Pages
Affiliate Link: Buy from Amazon

Summary: A collection of Bragg's previously published (in various magazines and newspapers) articles about Southern life and culture.
My Thoughts: Bragg shows off Pat Conroy-caliber writing in his essay collection about Southern life. His essays range wildly in tone, from the heartfelt to nostalgic to funny (i.e. his mother becoming a crazy cat lady, his forays into carpentry) to incredibly insightful. Continue Reading…
Pretty Ugly by Kirker Butler
Fiction – Southern (Released March 31, 2015)
303 Pages
Affiliate Link: Buy from Amazon

Summary: A satire of a dysfunctional Southern family (headed up by Miranda and Ray) whose oldest daughter (Bailey) is a regular on the child beauty pageant circuit, written by a writer of the TV show "Family Guy".
My Thoughts: As soon as I saw this book described as a "satire about child beauty pageants", I pounced. Pretty Ugly is essentially "Best in Show" for beauty pageants. Continue Reading…
Click here for last year's list