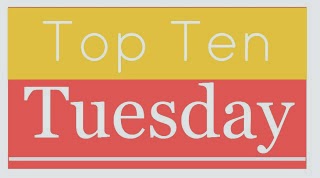 Top Ten Tuesday
 is a weekly meme hosted by The Broke and the Bookish that asks bloggers to create Top Ten lists on a variety of bookish topics. This week's topic is Top 10 2016 Debut Novels I'm Looking Forward To. I remember this topic came up last year and I wondered how anyone could compile this list in December for the following year. Well, thanks to Shannon's post on paying attention to imprints, I'm prepared this time around! I sought out the 2016 catalogs for imprints I had success with this year and ended up with a long list of 2016 books to keep my eye on…including plenty of debuts!
Top Ten 2016 Debut Novels I'm Anticipating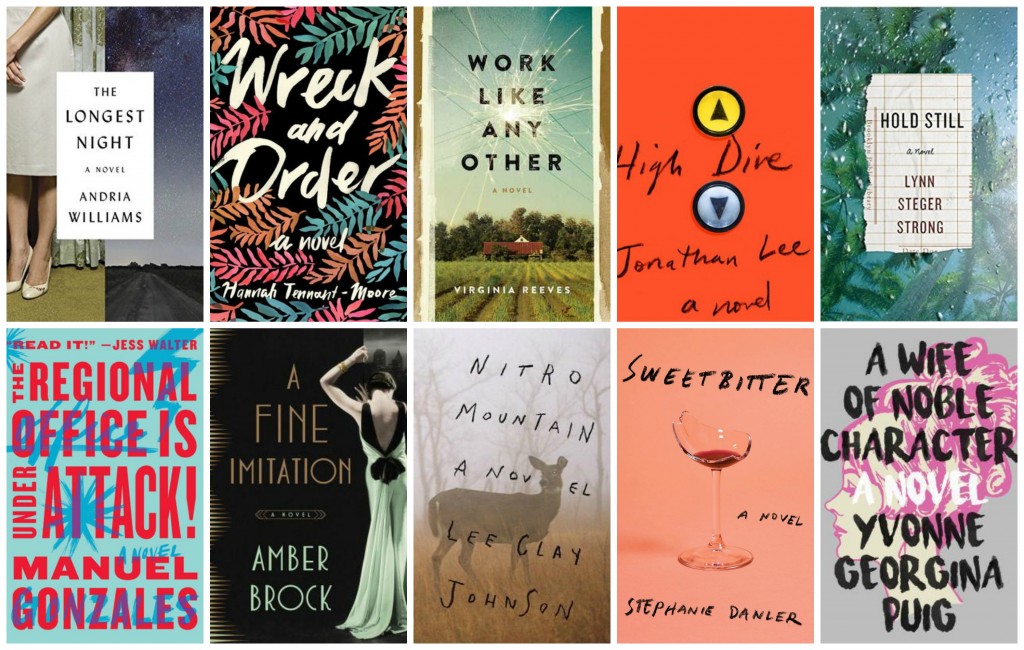 January
The Longest Night by Andria Williams (January 12, Random House)
Based on a true story of the only fatal nuclear accident to occur in America,

The Longest Night

is a deeply moving novel that explores the intricate makeup of a marriage, the shifting nature of trust, and the ways we try to protect the ones we love.
February
Wreck and Order by Hannah Tennant-Moore (February 9, Hogarth)
Decisively aimless, self-destructive, and impulsively in and out of love, Elsie is a young woman who feels stuck. When her initial attempts to improve her life go awry, Elsie decides that a dramatic change is the only solution. Whole-hearted, fiercely honest and inexorably human,

Wreck and Order

 is a stirring debut that, in mirroring one young woman's dizzying quest for answers, illuminates the important questions that drive us all.
March
Work Like Any Other by Virginia Reeves (March 1, Scribner)
In this astonishingly accomplished, morally complicated, "exceptional and starkly beautiful debut" (Kevin Powers, National Book Award–nominated author of

The Yellow Birds

), a prideful electrician in 1920s rural Alabama struggles to overcome past sins and find peace after being sent to prison for manslaughter.

High Dive by Jonathan Lee (March 8, Knopf)
Taking us inside one of the twentieth century's most ambitious assassination attempts (on Margaret Thatcher) – 'making history personal', as one character puts it – Lee's novel moves between the luxurious hospitality of a British tourist town and the troubled city of Belfast, Northern Ireland, at the height of the armed struggle between the Irish Republican Army and those loyal to the UK government.

Hold Still by Lynn Steger Strong (March 28, Liveright)
In two separate timelines—before and after the catastrophe—Maya and Ellie must try to repair their fractured relationship and find a way to transcend not only their differences but also their more troubling similarities. Heralding the arrival of a profoundly moving new talent, Hold Still explores the depths and limits of a mother's love.
April
The Regional Office is Under Attack! by Manual Gonzalez (April 12, Riverhead Books)
In a world beset by amassing forces of darkness, one organization—the Regional Office—and its coterie of super-powered female assassins protects the globe from annihilation. Weaving in a brilliantly conceived mythology, fantastical magical powers, teenage crushes, and kinetic fight scenes,

The Regional Office Is Under Attack!

is a seismically entertaining debut novel about revenge and allegiance and love.
May
A Fine Imitation by Amber Brock (May 3, Crown)
Set in the glamorous 1920s,

A Fine Imitation

is an intoxicating debut that sweeps readers into a privileged Manhattan socialite's restless life and the affair with a mysterious painter that upends her world, flashing back to her years at Vassar and the friendship that brought her to the brink of ruin.

Nitro Mountain by Lee Clay Johnson (May 17, Knopf)
Set in a bitterly benighted, mine-polluted corner of Virginia, 

Nitro Mountain

 follows a group of people bound together by alcohol, small-time crime, and music. An astonishing, even shocking debut–darker than a bad night in hell–that is written with both humor and heart by "a writer with abundant and scary gifts and consummate skill."
Sweetbitter by Stephanie Danler (May 24, Knopf)
A lush, raw, thrilling novel of the senses about a year in the life of a uniquely beguiling young woman, set in the wild, alluring world of a famous downtown New York restaurant. – Amazon
August
A Wife of Noble Character by Yvonne Georgina Puig (August 2, Henry Holt)
A juicy, sprawling comedy of manners about a group of thirty-somethings stumbling into adulthood among Houston's high-powered, oil money elite.

*All blurbs are from Goodreads unless otherwise indicated.
Tuesday Intro

Every Tuesday, fellow blogger Bibliophile By the Sea hosts First Chapter First Paragraph Tuesday Intros, where bloggers share the first paragraph of the book they are currently reading or thinking about reading soon.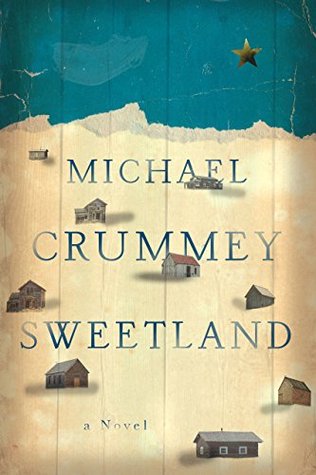 Plot Summary from Amazon (adapted for length)
The epic tale of an endangered Newfoundland community and the struggles of one man determined to resist its extinction.
The scarcely populated town of Sweetland clings to the shore of a remote Canadian island. Its slow decline has finally reached a head, with the mainland government offering each islander a generous resettlement package— the only stipulation being that everyone must leave. Fierce and enigmatic Moses Sweetland, whose ancestors founded the island, is determined to refuse. As one by one his neighbors relent, he recalls the town's rugged history and its eccentric cast of characters.
Here's the first paragraph of Chapter 1:
He saw the government man walking up from the water. The tan pants, the tweed jacket and tie. The same fellow who came out for the last town meeting, or one exactly like him – there seem to be an endless supply on hand at the Confederation Building in St. John's. The briefcase looking for all the world like something that was in his hand when he left his mother's womb. Sweetland turned away from the window, as if he could hide from the man by not looking his way. Glimpsed a flash of him as he went to the front door of the house, heard the knock.
Would you keep reading?