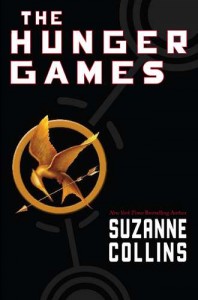 Fiction – Young Adult
Released September, 2008 – August, 2010
The Hunger Games (387 Pages)
Catching Fire (391 Pages)
Mockingjay (390 Pages)
Bottom Line: Read them.
Affiliate Link: Buy from Amazon
Plot Summary for

The Hunger Games Trilogy

: 
As punishment for a failed uprising against the Capital, two teenagers from each district in the country of Panem are selected to compete in a televised, fight-to-the-death event called The Hunger Games.
My Thoughts on

The Hunger Games

: 
Unlike the Twilight series, The Hunger Games lived up to the hype in every way for me.  It's contemporary, gripping, and certainly makes you think.
The general concept of a fight-to-the-death battle in a giant, lifelike "arena" that is broadcast on live television is completely unique. And, the fact that it is broadcast on live television (as well as manipulated behind the scenes for maximum ratings potential) is reminiscent of the U.S.'s current reality TV craze. Plus, the central characters are people you want to root for.  
However, Mockingjay was a disappointment compared to the first two books.  I read it just to find out what happens, but enjoyed it a lot less than The Hunger Games and Catching Fire.
The Hunger Games Trilogy is not just for "tweens" and is on my Page Turners List.