Hosted by The Book Date.
I hope everyone had an awesome Readathon on Saturday! I never participate because it's always on the same day as the big Halloween parade our town puts on for the kids, which is one of my favorite activities of the year (it's fun for the parents too…*cough*, to-go cups, *cough*). Sadly, this year's parade was rescheduled because of bad weather. Yet, I still didn't participate in the Readathon. On a more positive note, I currently have two books going on…one for peaceful reading environments and one for chaotic ones. This method might be the key to continued reading success given my life right now!
Finally, I was thrilled to be the this month's featured book blogger at Parchment Girl. I love Kate's blog (and this feature is a great way to find new blogs to follow) and had fun talking about food, Friday Night Lights, my dream superpower…and obviously books. Check it out!
I finished reading…

Hungry Heart by Jennifer Weiner (October 11, 2016)
This memoir surprised me in many ways…Weiner has been through far more than I imagined. And, also, there is a full chapter of Bachelor/ette commentary! Mini review coming.
Affiliate Link: Buy from Amazon
I'm currently reading…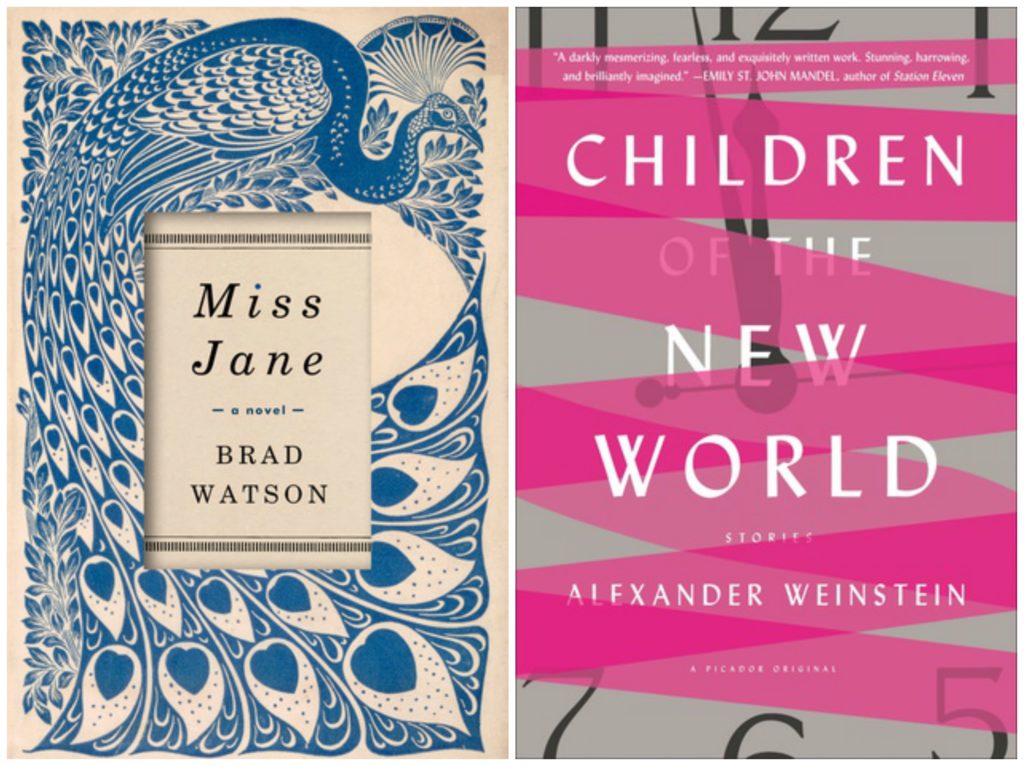 Miss Jane by Brad Watson (July 12, 2016)
This Southern, historical novel based on the author's great-aunt was reviewed by Ed Tarkington (author of Only Love Can Break Your Heart) as part of #30Authors. I'm only 25% in, but I think I can get into this story if I'm reading in a relatively quiet atmosphere.
Children of the New World by Alexander Weinstein (September 13, 2016)
I've only read the first story in this speculative short stories collection, but I found it thought-provoking and weirdly funny. This is my current book for more chaotic reading locations (i.e. playgrounds, the gym, etc).

Upcoming reading plans…
Nonfiction November, anyone?!! I've participated for the past few years, but haven't heard anything about it this year. Does anyone know if it's happening? If not, I think I'm going to make my own Nonfiction November since I have a pile of books I'm excited to dig into.
How was your reading week?