Hosted by The Book Date.
I had a great reading week last week with the first 2017 release that really blew me away! I've been waiting for this and the particular book that did it came out of left field.
I also had some library holds come in: The Unwinding
 by George Packer on audio (how am I going to finish an 18 hour audiobook in 2 weeks?!) and Human Acts
 by Han Kang (which I tried after finishing This Is How It Always Is, but the timing wasn't right…I may get back to it).
This post contains affiliate links.
I finished reading…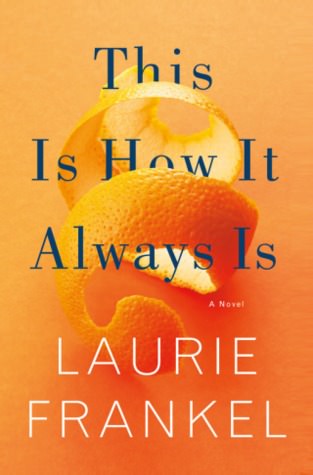 This Is How It Always Is
 by Laurie Frankel (January 24, 2017)
My favorite book of 2017 so far! This story of a family of five boys, the youngest of which knows he wants to be a girl at a very young age, had me feeling every possible emotion. Plus, it's the best book club selection I've come across in a long time. Review to come.
Affiliate Link: Buy from Amazon
I'm currently reading…

Behind Her Eyes
 by Sarah Pinborough (January 31, 2017)
It's been awhile since I've read a psychological thriller, but I needed something different following This Is How It Always Is and I have to admit the marketing push that's whipping everyone into a frenzy about the ending has me curious (I'm a total sucker). I'm about 40% in so far and I'm feeling a Spoiler Discussion post coming…
Affiliate Link: Buy from Amazon
I tried, but wasn't feeling…

Desperation Road
 by Michael Farris Smith (February 7, 2017)
I just wasn't into it and didn't much care where it was going. I can't even remember anything about it now…even though I only stopped reading it less than a week ago. Bailed at 20%.
Upcoming reading plans…
A carryover from last week: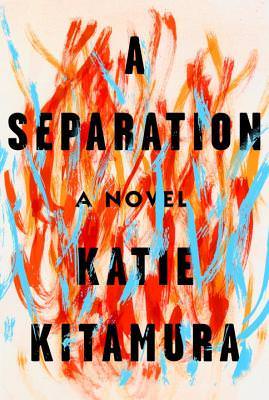 A Separation
 by Katie Kitamura (February 7, 2017)
This might be the Winter 2017 novel I'm most excited about. It's about an unraveling marriage and Rebecca Schinsky mentioned on Book Riot's Holiday Recommendations podcast that she was also excited about this one. I don't have an advance copy, so will have to wait for February 7.
How was your reading week?