When I originally posted my 2017 Summer Reading Guide, I said I'd be adding more books that are perfect for summer reading to that list throughout the summer. Well, here's the first installment of add-ons! And, they are GOOD.
Beartown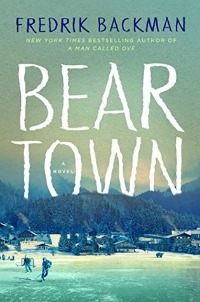 by Fredrick Backman
Fiction – Sports (Released April 25, 2017)
432 Pages
Affiliate Link:
Buy from Amazon
Source: Library (Simon & Schuster)
Plot Summary: While small, down and out Beartown
 goes crazy over its youth ice hockey team's run in the Swedish national tournament, something explosive happens to throw the town's and team's hopes into jeopardy.
My Thoughts: I was hesitant to read Beartown because I abandoned Backman's smash hit, A Man Called Ove
, pretty early on. But, Beartown is an entirely different story and is one of my favorite books of the year so far! Beartown has been compared to Friday Night Lights
, which is accurate in that this is a story of a town who's hopes are declining every day and whose youth sports team is really the only thing it's residents have to be proud of. Backman makes you feel the core emotions of sports…what makes something that can seem frivolous mean so much to some people.
It's only a game. It only resolves tiny, insignificant things. Such as who gets validation. Who gets listened to. It allocates power and draws boundaries and turns some people into stars and others into spectators. That's all.
Like Friday Night Lights, Beartown is far more than just sports fiction. It's about high school, marriage, intense pressure on young children, bullying, class, and violence. The first paragraph smacked me in the face and I was fully engrossed until the very end. It's a book you can fly through…I couldn't stop turning the pages even though I easily guessed the what and who of what happened (thanks to a super spoiler-y comparison a major book blogger made to another book…GRR). Beartown would make a fantastic summer reading book and is jam packed with discussion material for book clubs.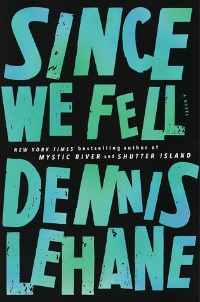 Since We Fell
by Dennis Lehane
Fiction – Thriller (Released May 9, 2017)
432 Pages
Affiliate Link: Buy from Amazon
Source: Library (Ecco)
Plot Summary: After a traumatic experience as a broadcast journalist covering the earthquake in Haiti, Rachel becomes a recluse despite her happy marriage…until she begins to question everything about her life and is sucked into something far bigger than she ever imagined.
My Thoughts: Since We Fell is the first psychological thriller I've enjoyed in ages! Maybe that's because it reads more like character-driven fiction, especially in the first half. The twists do hit like an avalanche eventually…there's just a solid set-up to make you care about the characters first. And, those twists all surprised me, yet made sense with the story, which is the number one criteria that a thriller must have for me to enjoy it…and where most thrillers fall apart for me. Since We Fell is a thriller for people who have been frustrated with psychological thrillers lately…and, if this isn't enough, check out this first line:
On a Tuesday in May, in her thirty-fifth year, Rachel shot her husband dead. He stumbled backward with an odd look of confirmation on his face, as if some part of him had always known she'd do it.
Standard Deviation
by Katherine Heiny
Fiction (Released May 23, 2017)
336 Pages
Affiliate Link:
Buy from Amazon
Source: Purchased (Knopf)
Plot Summary: When Graham and his bubbly second wife (Audra) become friends with Graham's introverted first wife (Elspeth), Graham begins to ponder the state of his marriage and his family (including a ten year old son with Asberger's).
My Thoughts: Standard Deviation is one of those novels where not a ton happens, but the "yes, that's exactly how it is" writing and spot-on commentary about marriage, introverts and extraverts, and parenting carry the story. It's an honest rumination on a not perfect, but not completely dysfunctional marriage. Though Graham and Audra certainly have their issues, there is a clear love for each other that was a nice change of pace from my usual fare of stratospherically dysfunctional marriages/families. I loved Graham's (who narrated the book) salty, dry sense of humor and the way he honestly addressed the aspects of marriage and parenting that it's socially expected of people to always portray as unicorns and rainbows.
Graham didn't admit this to anyone, even Audra, but part of him was secretly pleased that Matthew had been caught looking at porn on a school computer. Wasn't that—wasn't that something normal kids did?
Audra is a massive chatterbox and someone who I don't think I could be friends with in real life, but her total lack of filter made her amusing to read about. The collision between Audra's extraversion (she constantly invites random people over for dinner and to stay as houseguests in their NY apartment) and Graham's introversion, as well as Matthew's Asberger's, added a bit more intrigue to the story. My only complaint was an overly abrupt ending that will probably irritate some people. If you like straight talk about marriage, this book is for you!