I thoroughly enjoyed both of these books, but they couldn't be more different. One is light, while the other is heavy. One is an "easy" read, while the other takes some concentration to catch all the brilliant connections. And one is plot driven, while the other relies more on the writing and social commentary. Pick your poison!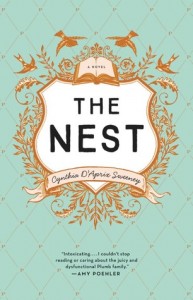 The Nest by Cynthia D'Aprix Sweeney
Fiction (Released March 22, 2016)
368 Pages
Bottom Line: Read it.
Affiliate Link: Buy from Amazon

Source: Purchased (Publisher: Ecco) 

Plot Summary: After an accident leaves the four adult Plumb siblings' (Melody the suburban mom, Bea the washed-up author, Leo the ex-media titan and current party boy, and Jack the struggling antique dealer) shared inheritance decimated, they're forced to re-examine their lives.
My Thoughts: I love that The Nest is a debut novel by a 55 year old woman AND she got a $1 million advance! Unlike last year's advance winner (City on Fire at $2 million), I think this book might actually sell. I'm a sucker for novels about dysfunctional families and wealthy people behaving badly and The Nest delivered both on a silver platter! I was immediately sucked into the lives of all four siblings and how each one responds to the news of their decimated trust fund (i.e. by maneuvering against each other based on their individual agendas). And, as the story continues, it becomes somewhat of a cautionary tale of why not to spend money that you don't yet have!
Let's come right out and say it…The Nest is not the pinnacle of literary fiction and will likely not be receiving any major literary awards. But, it's a satisfying indulgence if you're looking for something on the lighter side or that reads quickly…and, it will make an appearance on my 2016 Summer Reading List (coming in May).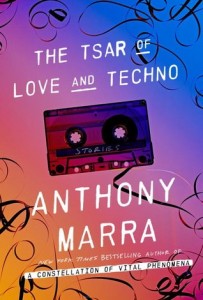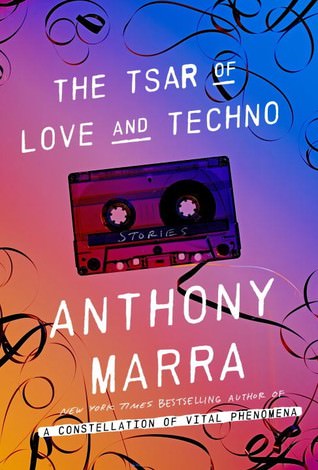 The Tsar of Love and Techno by Anthony Marra
Fiction (Released October 6, 2015)
352 Pages
Bottom Line: Read it.
Affiliate Link: Buy from Amazon

Source: Purchased (Publisher: Hogarth) 

Plot Summary: A collection of linked short stories spotlighting life in the USSR/Russian Federation/Russia from 1937 to present day (including life under Stalin, Brezhnev, Gorbachev, and Putin).
My Thoughts: My somewhat bizarre fascination with life behind the Iron Curtain (which started while watching those 'roided up he-women win almost every swimming gold medal in the 1988 Seoul Olympics) and The Tsar of Love and Techno's performance in the 2016 Tournament of Books got me to finally read this much-lauded collection. It doesn't read like most short story collections, as its linked nature makes it feel more like a novel told from different perspectives and time periods. And, the way Marra used characters and events to link each story perfectly rode the line of being brilliantly intricate, yet not too confusing to follow.
What really shined for me was Marra's portrayal of the more quirky/screwed up aspects of Soviet life under Communist rule, wartime, Glasnost, and the rise of the oligarchs and organized crime (i.e. a professional censor of art and official photographs, music records made with old Cancer x-rays, a forest of metal trees with plastic leaves to trick people into thinking an area of Siberia wasn't as polluted as it really was). His writing, especially when handling this type of social commentary, is delightfully subversive with occasional dry, fatalistic humor.
A little cropping, editing, adjusting of margins can rule out many undesirable elements. This has obvious limitations. Stalin's pitted cheeks, for instance. To fix them you'd have to crop his entire head, a crime for which your own head would soon follow. For such sensitive work, I am brought in. During one bleak four-month stretch, I did nothing but airbrush his cheeks.
However, two stories (The Grozney Tourist Bureau and A Prisoner of Caucasus) focused more on the war with Chechnya and less on life under Communism for regular people…and therefore weren't as successful for me (and are the reason I'm giving it 4 rather than 5 stars on Goodreads). Even so, The Tsar of Love and Techno would make an excellent book club selection.