These two books were mirror images of each other for me. One started out flat, but quickly turned things around while the other initially wowed, but ended up falling flat.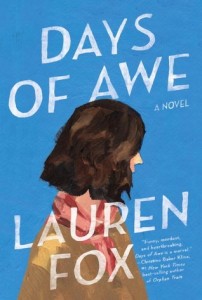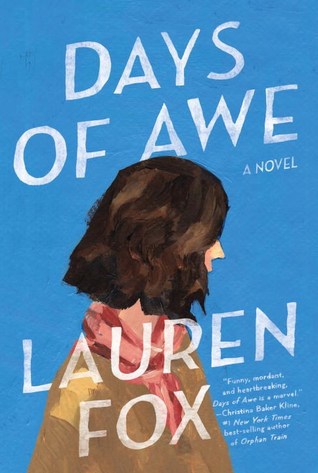 Days of Awe by Lauren Fox
Fiction (Released August 4, 2015)
272 Pages
Bottom Line: Read it.
Affiliate Link: Buy from Amazon
Plot Summary: Middle school teacher Isabel (Iz) Moore tries to recover after her life falls apart in the span of a year.
My Thoughts: I have to admit, Days of Awe did not initially grab me (possibly a bit of a letdown from Bull Mountain?). But Fox kept dropping tiny hints that the situation was more complicated than it appeared at first glance, which kept me reading. Then, Fox's snarky writing started really flowing and I was all in! I ended up loving Iz's voice and offbeat, salty take on life.
On a school field trip:

I climbed down the steps and scanned the crowd, beginning the first of the endless head counts we would tick off that weekend. You had to look at these events as prison outings, as chain gangs without the comforting security of the leg irons.
And, Fox's portrayal of marriage, separation, and loss was honest and avoided going over-the-top. This book is a bit subtle and not much happens for stretches of time, but the writing and darker undertones made it a winner for me. It's going on my 2015 Summer Reading List.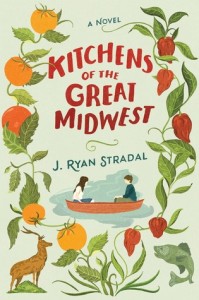 Kitchens of the Great Midwest by J. Ryan Stradal
Fiction (Released July 28, 2015)
312 Pages
Bottom Line: Skip it.
Affiliate Link: Amazon
Plot Summary: The story of the rise of Eva Thorvald, a Midwestern girl with a spectacular palate who becomes the force behind The Dinner, a pop-up supper club that is the hardest reservation in the world to secure.
My Thoughts: As soon as I read the first few pages of this debut, I was sure I was going to love it. The writing had a self-deprecatingly humorous tone that made me chuckle and was peppered with delightful food anecdotes (but, Stradal didn't beat you over the head with the food). Sadly, it wasn't meant to be. Almost halfway through, I started to get bored and realized that the Eva-centric story that I loved so much at the beginning wasn't the focus anymore. The story is told from numerous family members', friends', and passing acquaintances' perspectives and Eva is virtually missing from large chunks of the book. The seemingly random tangents do come together at the end, but I was left feeling unfulfilled since I didn't get to experience the nitty gritty of Eva's rise to the top of the culinary world.