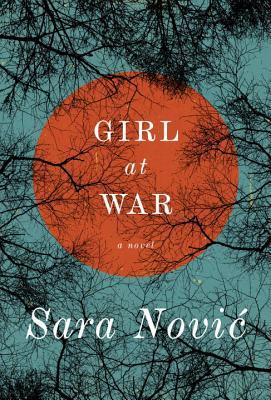 Girl at War by Sara Novic
Fiction (Released May 12, 2015)
338 Pages
Bottom Line: Read it.
Affiliate Link: Buy from Amazon

Source: Purchased
Plot Summary: Novic's debut novel chronicles ten year-old Ana Juric's experience growing up in the early 1990's in war ravaged Croatia and her struggle to come to terms with her past a decade later in New York City.
My Thoughts: This novel has been almost universally loved in the book blogging world and much has already been written about it (hence, why you're just getting a mini review from me)! I'm a late-comer to the bandwagon, but am firmly jumping on. The story of Ana as a child during the war is innocent and heartbreaking at the same time. I was fascinated by the child's perspective of war…what Ana and Luka (her friend) notice and, more interestingly, what they don't pay any attention to. I could have read hundreds more pages about Ana's early life. Initially, I wasn't a fan of the sections about Ana's later life (particularly in New York). But, once I finished the book and learned the full story of Ana's experience in Croatia, I began to appreciate how sharing Ana's adult processing of her experience adds to the story. Despite the difficult subject matter, Novic's writing flowed easily, making this an incredibly readable story. Girl at War is going on my Book Club Recommendations List.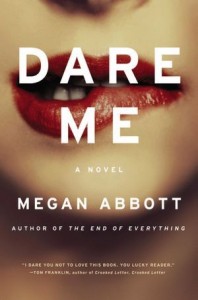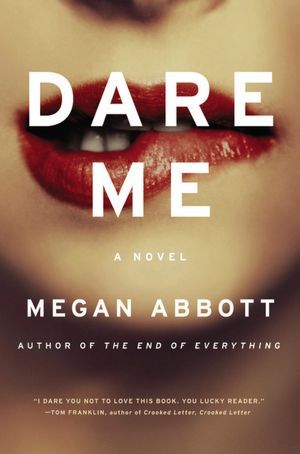 Dare Me by Megan Abbott
Fiction (Released July 31, 2012)
305 Pages
Bottom Line: Skip it.
Affiliate Link: Amazon

Source: Purchased
Plot Summary: When a tough new cheerleading coach (Coach French) takes over the high school varsity squad, a dangerous game of power and lies plays out with "Top Girl", Beth, and her sidekick, Addy.
My Thoughts: I loved Abbott's 2014 novel, The Fever, and knew I wanted to read something from her backlist. Dare Me's premise of a slightly demented "Bring it On" in book form had my fingertips tingling! Sadly, I ended up feeling detached from the characters and the story in general. I considered putting it down early on, but almost halfway in, I started to get a better sense of where the story was going, which helped me get more invested. It became clear that this would be a protracted battle of demented wills and high school mind games. I was never sure who was good, who was evil, and who was telling the truth (or not). While this uncertainty did push me to finish the book, it was too little too late to save my overall opinion of it. Plus, the ending was fairly predictable. I did, however, learn all the cheerleading lingo I'll ever need to know…so cheers to that?!