Today's installment of Read One, Skip One is all about short debut novels told in a vignette style…which can be somewhat of a risky structure for a novel. On the one hand, it's nice to be able to read in little snippets and, on the other, it can sometimes be hard to get engrossed in a vignette-style story. Today, we have one very successful vignette-style book…and one not so much (for me at least).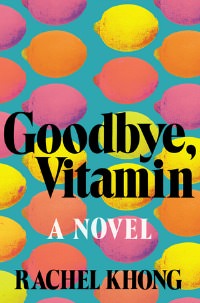 Goodbye, Vitamin
 by Rachel Khong
Fiction – Debut (Released July 11, 2017)
208 Pages
Affiliate Link: Buy from Amazon
Source: Publisher (Henry Holt)
Plot Summary: Ruth returns to her parents' home in the L.A. area to help care for her father, who is suffering from Alzheimer's.
My Thoughts: Goodbye, Vitamin
 is the type of book that could get overlooked because it's all about the intangibles, but don't make the mistake of overlooking this one! Though this story is about a sad and serious topic, it has a lightness to it and is amusing at times. The story is told through Ruth's journal entries that read like little vignettes, a format that worked for me in this case because I absolutely adored Ruth's endearing, witty, real, and relatable voice. It was the overwhelming reason I enjoyed Goodbye, Vitamin
so much.
What do I do all day? I don't even know. I dig hair out of the bathroom drain with a chopstick. I listen to what sounds like a dog whimpering, and which turns out to be a squirrel talking to another squirrel. I watch a woman in scrubs walk by our living-room window, neatly eating a taco.

I read messages on Alzheimer's caregiver forums – threads about Medicare, about the best brand of adult diaper, about what to do if your loved one accuses you of stealing his money. Consensus: Be calm, apologize.

On a different board, I read the messages about how to find your life's passion. Consensus: try everything.
In addition to caring for her father (which she has a dry sense of humor about), she struggles with regular quarter-life crisis issues including a recent break-up and figuring out what she wants to do with her life. Ruth also learns more about her parents' marriage and has a hard time processing her understanding of them as people beyond their roles as parents. Plus, there's a spot-on segment about The Bachelor (Juan Pablo, specifically), which I greatly appreciated! Don't miss this tiny, little gem!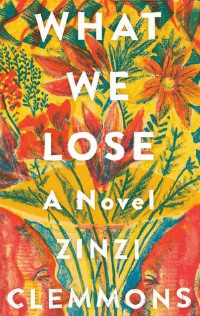 What We Lose
by Zinzi Clemmons
Fiction – Debut (Released July 11, 2017)
192 Pages
Affiliate Link: Buy from Amazon
Source: Publisher (Viking)
Plot Summary: Thandi, raised by her South African mother and American father in Philadelphia, struggles with the loss of her mother, her identity, and the ramifications of South African apartheid on her extended family who remains there.
My Thoughts: This debut coming of age novel has been getting lots of pre-publication buzz, but it didn't come together for me. It reads like a memoir and I actually double-checked that it was, in fact, a novel after I started reading. Clemmons shared brilliant and brilliantly worded commentary on terminal illness, grief, race, the violence in post-apartheid South Africa, and the cultural differences between her and her South African cousins.
American blacks were my precarious homeland – because of my light skin and foreign roots, I was never fully accepted by any race. Plus my family had money, and all the black kids in my town came from the poorer areas. I was friends with the kids who lived on my block and were in my honors classes – white kids. I was a strange in-betweener.
Unfortunately, that brilliance was inconsistent. The novel is structured into vignettes that jump around in time and don't always hang together. It felt jumpy and prevented me from becoming engrossed in the story for any sustained period of time. Though What We Lose didn't work for me, I did see enough snippets of brilliance to make me want to keep my eye out for what Clemmons does next.