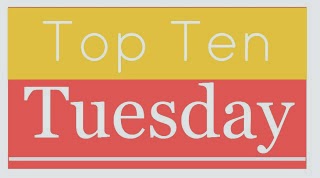 Top Ten Tuesday is a weekly meme hosted by The Broke and the Bookish that asks bloggers to create Top Ten lists on a variety of bookish topics. This week's topic is Ten Books To Read If You Are In The Mood For X. 
One of my favorite things to read about (in fiction and nonfiction) is good old family dysfunction. It provides the opportunity for biting social commentary, humor, love, and sadness…not to mention a little relief that your family is probably not nearly as messed up as the family you're reading about!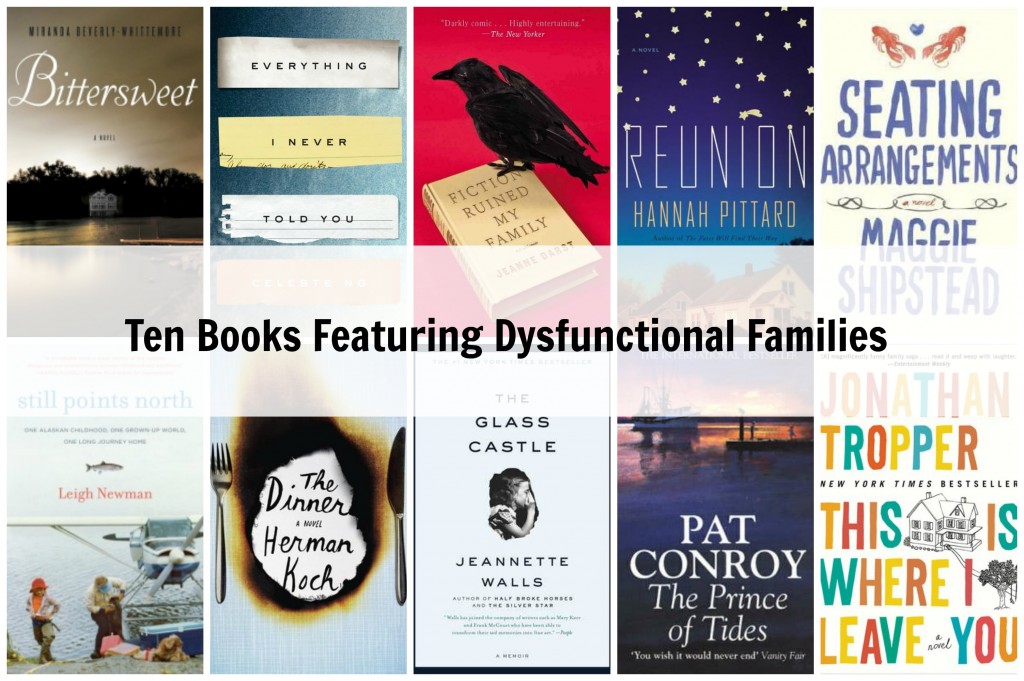 Bittersweet by Miranda Beverly-Whittemore (fiction)
Wealthy people behaving badly, secrets, betrayals, flowing booze
Everything I Never Told You by Celeste Ng (fiction)
Parents having no idea what their children are up to, conflicting parental life outlooks, parents trying to live vicariously through their children
Fiction Ruined My Family by Jeanne Darst (memoir)
Alcoholic mother, father who is constantly writing (but never publishing) the "Great American Novel"
Reunion by Hannah Pittard (fiction)
Stepmothers (4!) and step siblings (7!), strained parental relationships, awkward family gatherings
Seating Arrangements by Maggie Shipstead (fiction)
Shotgun wedding, misbehaving parents, over-the-top concern with being "appropriate", awkward family gatherings
Still Points North by Leigh Newman (memoir)
Divorce, eccentric parents, commitment issues
The Dinner by Herman Koch (fiction)
Brothers that can't get along, children that can't avoid trouble, massive moral dilemmas
The Glass Castle by Jeannette Walls (memoir)
Eccentric and irresponsible parents, alcoholism
The Prince of Tides by Pat Conroy (fiction)
Domestic abuse, mental illness, psychological impact of trauma
This is Where I Leave You by Jonathan Tropper (fiction)
Divorce, infidelity, awkward family gatherings
Tuesday Intro

Every Tuesday, fellow blogger Bibliophile By the Sea hosts First Chapter First Paragraph Tuesday Intros, where bloggers share the first paragraph of the book they are currently reading or thinking about reading soon.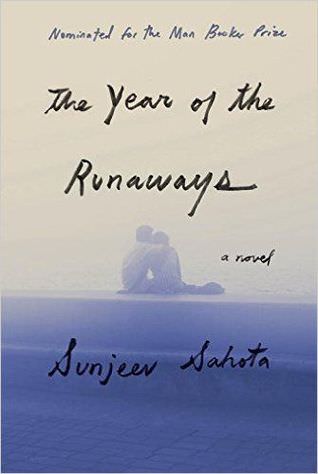 This book was shortlisted for the 2015 Man Booker Prize and is being released in the U.S. on March 1st. I'm only 6% in so far, so don't have any opinions yet.
Plot Summary from Amazon (adapted for length)
Three young men, and one unforgettable woman, come together in a journey from India to England, where they hope to begin something new—to support their families; to build their futures; to show their worth; to escape the past. They have almost no idea what awaits them.
Here's the first paragraph (from an uncorrected proof):
Randeep Sanghera stood in front the green-and-blue map tacked to the wall. The map had come with the flat, and though it was big and wrinkled, and cigarette butts had once stubbed black islands into the mid-Atlantic, he'd kept at it, a reminder of the world outside. He was less sure about the flowers, guilty-looking things he'd spent too long choosing at the petrol station. Get rid of them, he decided, but then heard someone was parking up outside and the thought flew out of his head.
What do you think? Would you keep reading?