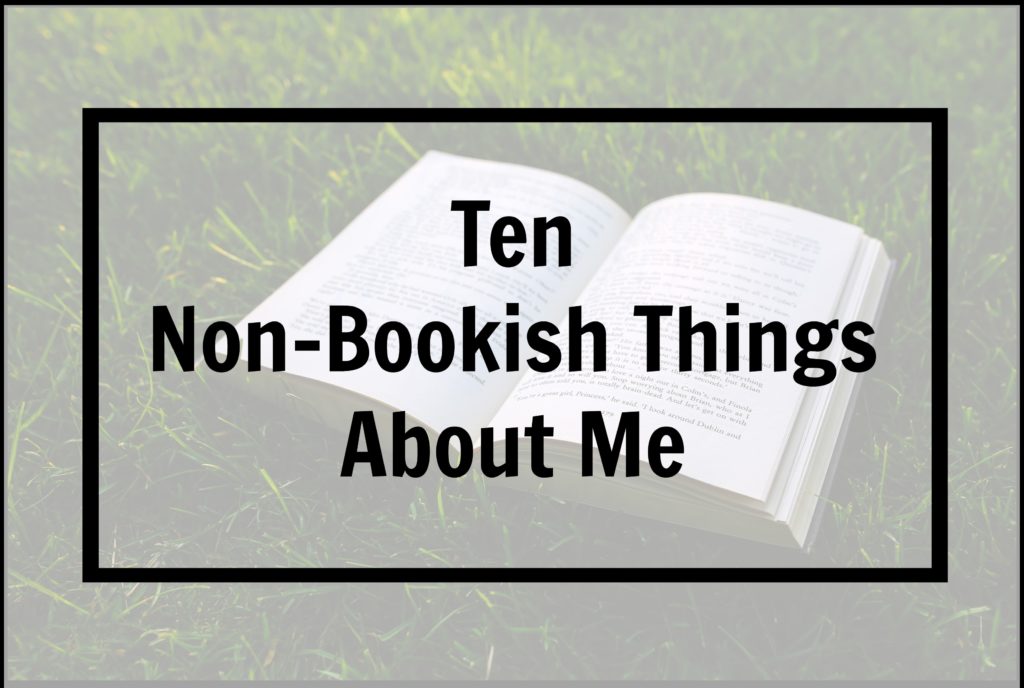 Top Ten Tuesday is a weekly meme hosted by The Broke and the Bookish that asks bloggers to create Top Ten lists on a variety of bookish topics. This week's topic is Ten Facts About Me.
I decided to go the non-bookish route because this prompt reminded me of US Weekly's 25 Things You Don't Know About Me feature, which I love, and because I'm pretty sure there aren't many bookish things about me that would be news to most people reading this blog.
Ten Non-Bookish Things About Me
I was an ESTJ on the Meyers-Briggs test in high school…
But, I'm now 100% confident that I'm an I (introvert).
I love going out to eat alone…
Well, if "with my Kindle" counts as alone.
I initially fought tooth and nail when my husband insisted on getting me a Kindle years ago…
OK, I cheated a little on the "non-bookish things" part of this list.

I volunteered at the 2000 Sydney Olympics…
And, I'd like to get to another Olympics in my lifetime.
I'm a terrible singer…
Ask any of my high school friends.
My married name is the same as my mother's maiden name…
But, I swear my husband and I aren't related…
I love trashy reality TV…
My current favorites are The Bachelor/ette/Paradise and Southern Charm. Don't judge.
There are only a few foods I don't like…
One of them is grapefruit.
My brain shuts down at 7 pm…
Clearly, I'm a morning person.
I hate shopping…
Which my husband thinks is fantastic!
Tell me something interesting about yourself in the comments!