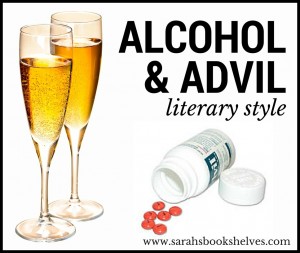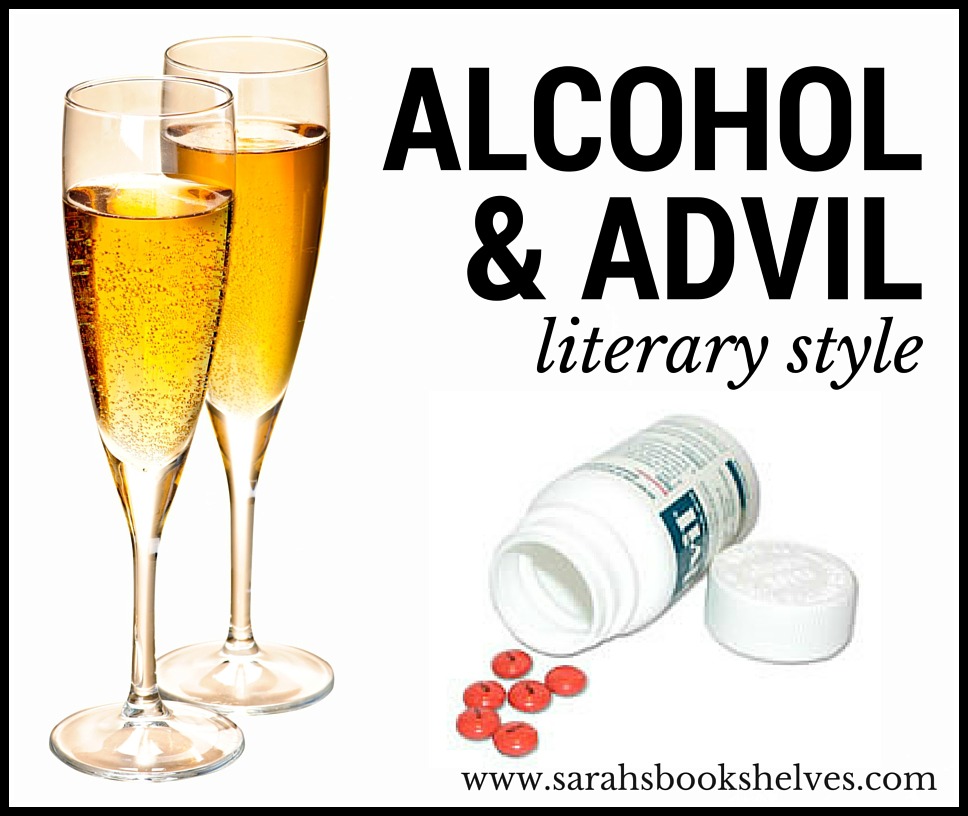 Alcohol & Advil, where I pair a book likely to cause a "reading hangover" (i.e. the alcohol) with a recovery book (i.e. the Advil) is back! Chalk up the long hiatus to a lack of books that left me sufficiently hungover to warrant a post. For me, the "alcohol" is usually a book that I either absolutely loved or one that punched me in the gut in an emotionally depleting way…and, in this case, both.
The Alcohol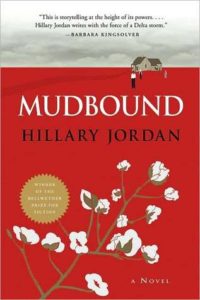 Mudbound by Hillary Jordan
Southern Fiction (Released March 4, 2008)
354 Pages
Bottom Line: Read it.
Affiliate Link: Buy from Amazon

Source: Purchased (Publisher: Algonquin)

Plot Summary: Shortly after Laura McAllen's husband (Henry) moves their family to an isolated farm in the Mississippi Delta, her brother-in-law (Jamie) and the son of one of their tenant families (Ronsel Jackson) return from fighting in World War II to the Jim Crow era South.
My Thoughts: This award-winning 2008 debut reminiscent of Pat Conroy (the story itself more than the writing style), begins with a city girl trying to adjust to a spartan life of backbreaking farm work and becomes unputdownable by the end. A sense of foreboding hangs over everything and I could feel the tension…in Laura and Henry's marriage, between the McAllens and the Jacksons, between Laura and her hateful father-in-law (Pappy), and within Jamie and Ronsel upon their returns from World War II. Something was definitely going to blow. The writing is simple and down-to-earth…with a cadence that takes you right to the Deep South.
When I think of the farm, I think of mud. Lining my husband's fingernails and encrusting the children's knees and hair. Sucking at my feet like a greedy newborn on the breast. Marching in boot-shaped patches across the plank floors of the house. There was no defeating it. The mud coated everything. I dreamed in brown.
Mudbound is centered around the themes of racism and women's role in a marriage. There is a keen perspective of what it was like for a black war hero, having been celebrated abroad, to return home to be treated like a lessor class of human:
Ronsel

I never thought I'd miss it so much. I don't mean Nazi Germany, you'd have to be crazy to miss a place like that. I mean who I was when I was over there. There I was a liberator, a hero. In Mississippi I was just another nigger pushing a plow. And the longer I stayed, the more that's all I was.
And what it was like for a wife to have little say in the direction of her life, to be expected to defer to her husband always, and to serve her father-in-law as if she were his employee. These themes lead to some barbaric events that are not for the faint of heart. Mudbound is the best piece of Southern fiction I've read all year and one of the best I've ever read and would be a great choice for fans of Pat Conroy.
The Advil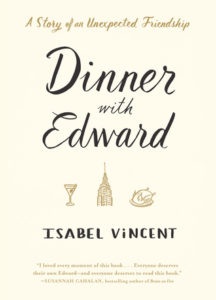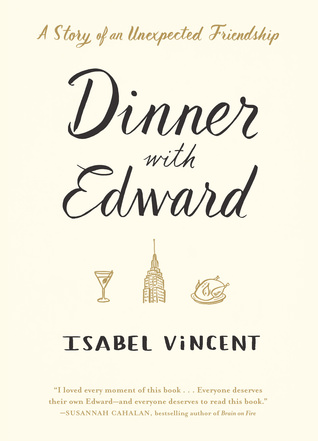 Dinner with Edward by Isabel Vincent
Nonfiction – Memoir (Released May 24, 2016)
224 Pages
Bottom Line: Read it.
Affiliate Link: Buy from Amazon

Source: Purchased (Publisher: Algonquin)

Plot Summary: As a favor to her friend, Valerie, Isabel begins having dinner with Valerie's elderly father, which turns into far more than just dinner and far more than just helping out Valerie.
My Thoughts: New York Post reporter Isabel Vincent's memoir was a perfect follow-up to the brutality of Mudbound because it was completely different, it was short, it was sweet and hopeful…and because it focused on food, an innocuous and comforting topic. It's a weird mix of food memoir and self-help book, with a splash of New York City history (particularly about Roosevelt Island, where Isabel and Edward live), but it miraculously works.
When Isabel shows up for her first dinner with Edward, she's working herself to death and her marriage is in trouble, while Edward is trying to recover from the death of his beloved wife, Paula. One dinner turns into many, which then turn into a rescuing of the soul for both Isabel and Edward. It turns out Edward is a true gourmande, creating elaborate, multi-course feasts and imparting his culinary wisdom to Isabel (and me – I've already tried his trick for fluffy scrambled eggs!) in the process. Dinner with Edward combines the comforting feeling of Our Souls at Night with the delectable food focus of Sweetbitter…and is going on my 2016 Summer Reading, Cooking/Food Books, and Great Books Under 300 Pages lists.