Last week was a SLOOOW reading week; I barely finished one book! I'm not sure what was going on…I just kept picking up newspapers and magazines instead of my book (oh, and catching up on all The Bachelorette and Unreal I missed during vacation). I also spent a lot of time catching up on reviewing my vacation books. So, not a ton of time devoted to reading. All my ducks are now in a row, so this week should be different.
I finished reading…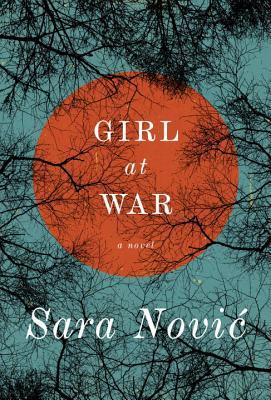 Girl at War by Sara Novic (May 12, 2015)
I absolutely loved the parts about Ana's childhood during the early 1990's in a war ravaged Croatia, but am still pondering the sections about her life ten years later. Review (possibly mini) coming soon.
Affiliate Link: Buy from Amazon
I'm currently reading…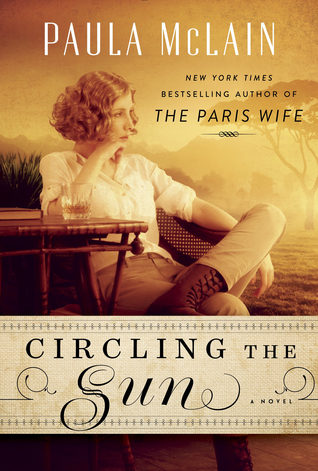 Circling the Sun by Paula McClain (July 28, 2015)
I've only read the first few pages of this one, so no thoughts yet.

Next up, are…

Go Set A Watchman by Harper Lee (July 14, 2015)
I read the first chapter (it was published on Friday in the WSJ and The Guardian) and…I was kind of "meh" about it (can I even say this??). I pre-ordered the book and am planning on reading it, but have really tempered my expectations. Hopefully, I'll be proven wrong. 
Bull Mountain by Brian Panowich (July 7, 2015)
Katie at Bookish Tendencies loved this debut "multigenerational saga of crime, family, and vengeance" (Goodreads) set in North Georgia. Plus, a front cover blurb from Wiley Cash doesn't hurt.
Weekend Update

I'm linking up with Tara at Running N Reading's Weekend Update.
So, after a bit of a snafu (my original race being canceled for low participation – boo!), I'm officially signed up to participate in my first sprint triathlon, the West Point Triathlon on August 16. This race is a half mile open water swim, 12 mile bike ride, and a 5K run. I started training last week using an abbreviated version (7 weeks instead of 13) of this plan from beginnertriathlete.com.
My Week One Observations
Clip-in cycling shoes are not nearly as intimidating as I imagined. I adapted to using them pretty quickly.

However…going fast on the bike outdoors is much scarier than I imagined! I found myself riding my brakes on downhills because I felt out of control and ended up at a much slower average pace than I'd been doing in spin classes. This does not bode well for me as the whole point of racing is to GO FAST! It appears I'm also kind of a weeny about riding in traffic, so I didn't venture far outside of my neighborhood during this first week.

I was a swimmer growing up, so the swim doesn't intimidate me as much as the bike. I swam a couple times over vacation (including two open waters) and felt pretty good. BUT…at the end of my first open water swim in my hometown (off of the beach where everyone's kids play, mind you), I was greeted by a used condom floating in the water. Thank you, Long Island Sound!

I only ran once last week (which is the least I've run in a week since I was pregnant!) and my legs felt absolutely dead. 
Is it normal for the addition of biking and swimming into your routine to make your legs feel totally different for the run? What's the grossest thing you've encountered on an open water swim?!