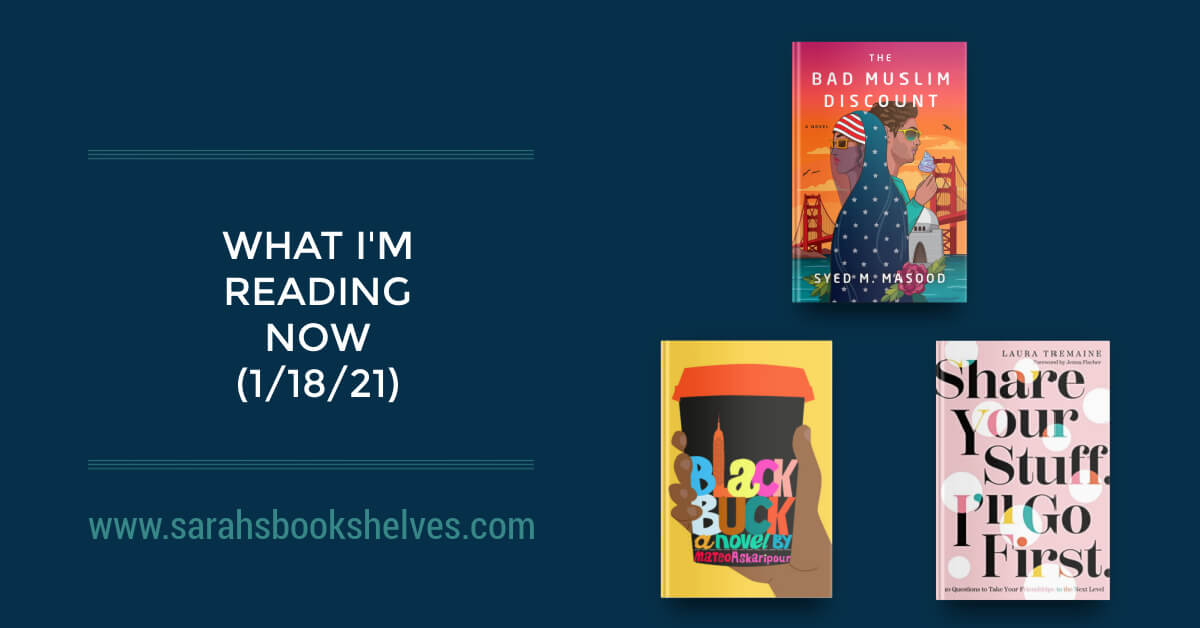 Happy MLK Day, everyone!
I didn't have much ability to focus on reading last week…lots of unexpected chaos going on in my non-bookish life. But, it is not a reflection on the books. I'm reading really good books right now!
Podcast
There was no new podcast this week.
Coming on Wednesday: Behind-the-Scenes of Judging the Aspen Words Prize with Sara Hildreth of @fictionmatters (January 20). 
On the Blog
Hosted by The Book Date.
This post contains affiliate links (plus: here's your Amazon Smile-specific affiliate link
), through which I make a small commission when you make a purchase (at no cost to you!).
I finished reading…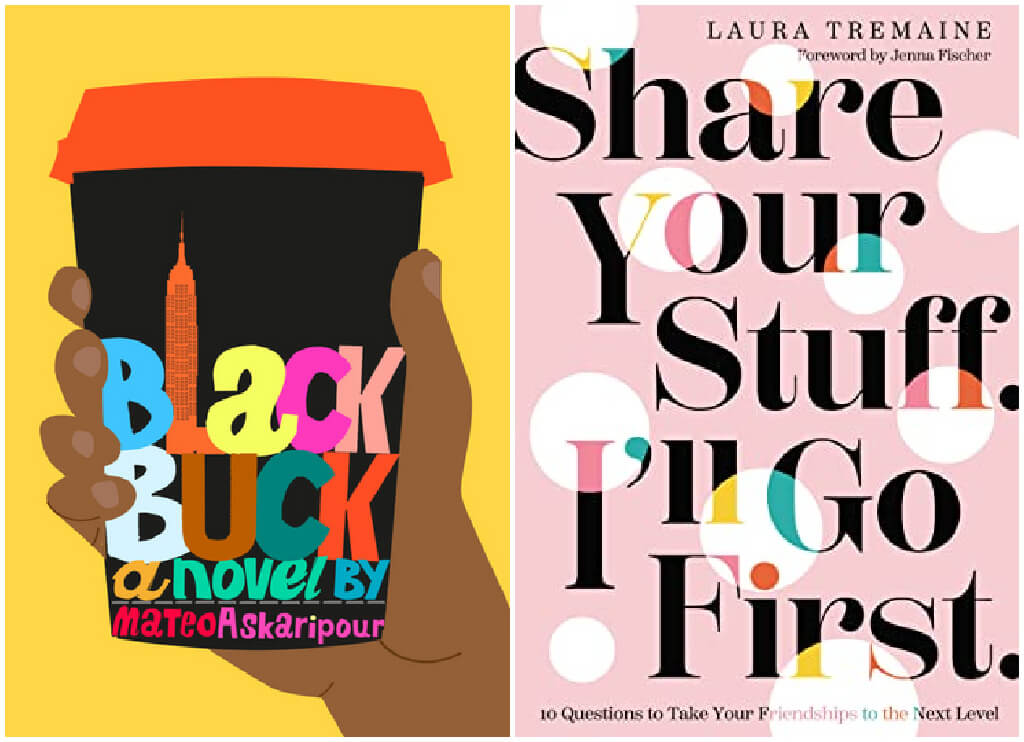 Black Buck by Mateo Askaripour (January 5, 2021)
I reviewed this one in my January Books to Read (and Skip) post…and (unpopular opinion) it was hit and miss for me.
Affiliate Link: Buy from Amazon
Share Your Stuff. I'll Go First by Laura Tremaine (February 2, 2021)
This part memoir / part workbook from the host of the 10 Things to Tell You Podcast was a wonderful surprise. It forced me to stop and reflect, which is not something I normally take the time to do. I'll be talking more about this one in February!
Affiliate Link: Buy from Amazon
I'm currently reading…
The Bad Muslim Discount by Syed Masood (February 2, 2021)
I'm about 25% through this debut novel about two immigrant families that become intertwined told with irreverent humor. I love Masood's voice and sense of humor and have high hopes so far.
Affiliate Link: Buy from Amazon
I'm currently reading…
The Divines by Ellie Eaton (January 19, 2021)
DNF at 21%
This novel about a scandal at an all-girls British boarding school is right in my wheelhouse and it was fine, but I have a lot of February releases to get to and "fine" isn't cutting it right now.
Affiliate Link: Buy from Amazon
Upcoming reading plans…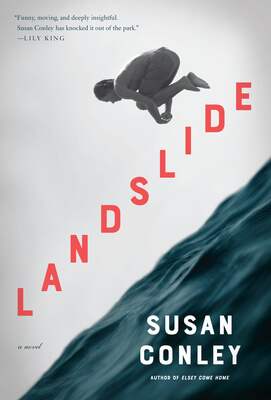 Landslide by Susan Conley (February 2, 2021)
Susie from Novel Visits just rated this novel about a mother caring for her two teenage sons 5 stars and said it gave her a book hangover.
Affiliate Link: Buy from Amazon
How was your reading week?
Pin this post…