Hosted by The Book Date.
Note: I apologize for the image alignment issues on the blog at the moment. I'm having an issue with WordPress and working on resolving it…
I officially started training for the West Point Triathlon last week and it was nice to get in some hard workouts after letting things slide while on vacation. I'm trying a couple new things this time around: substituting an extra running workout for a swim workout and adding some hills work on the bike and the run. I'm hoping these changes will help the nauseous feeling I've gotten on the run during my past two races. On to the reading…
I finished reading…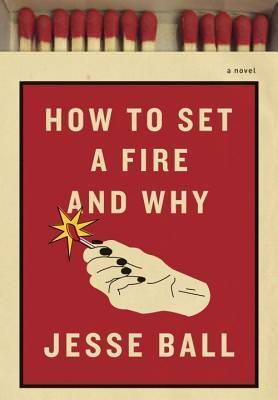 How to Start A Fire and Why by Jesse Ball (July 5, 2016)
I loved Lucia's take on high school and life (there are an incredible number of great quotes from her), but I could've done with just that as I wasn't as big of a fan of the Arson Club storyline.

I'm currently reading…
Siracusa by Delia Ephron (July 12, 2016)
I'm almost three quarters of the way through this novel about two couples vacationing together in Italy and it's a fantastic light, but smartly written read so far.
Affiliate Link: Buy from Amazon
Upcoming reading plans…
A Wife of Noble Character by Georgina Puig (August 2, 2016)
This novel about the Texas wealthy (my second one this year…how did this become a trend?!) was inspired by Edith Wharton's The House of Mirth.
Break in Case of Emergency by Jessica Winter (July 12, 2016)
"An irreverent and deeply moving comedy about friendship, fertility, and fighting for one's sanity in a toxic workplace" (Goodreads) and another Catherine recommendation. Describing a book as "irreverent" gets me every time! I meant to get to this one last week, but I got distracted by Siracusa. Am still planning to give it a try.