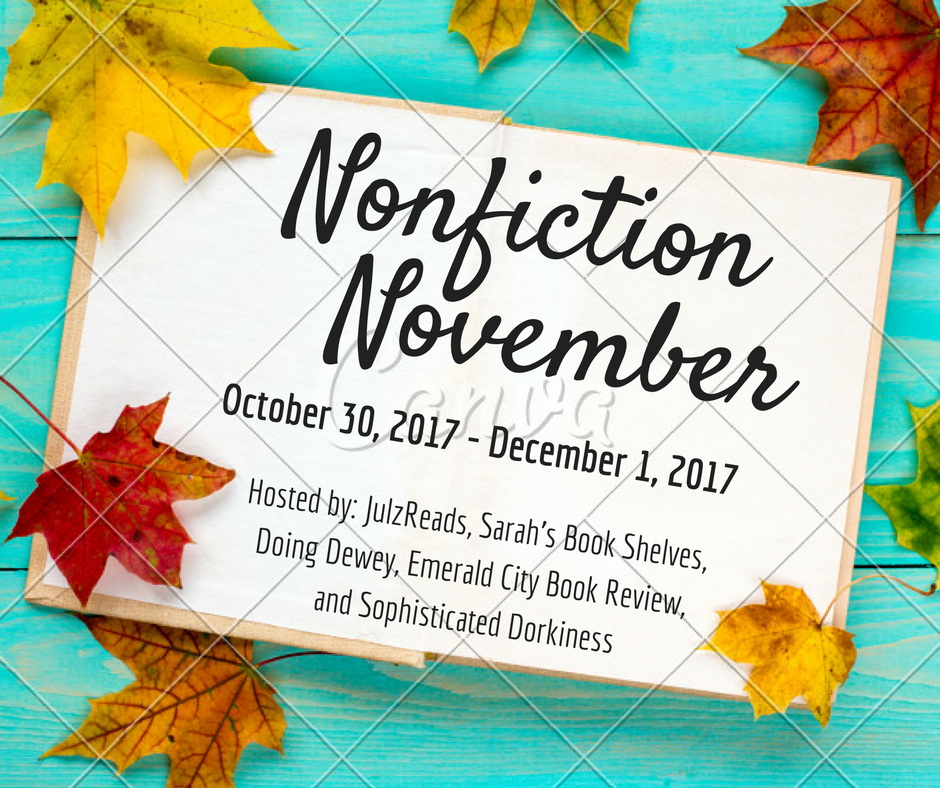 I was thrilled to host this week's Nonfiction November topic: fiction/nonfiction book pairings:
It can be a "If you loved this book, read this!" or just two titles that you think would go well together. Maybe it's a historical novel and you'd like to get the real history by reading a nonfiction version of the story.
Pairings like this are one of the best ways for me to find new books to add to my TBR and I hope you all found some great new-to-you books this week!
Your Fiction/Nonfiction Book Pairings
Three ways to join in this week! You can either share 3 or more books on a single topic that you have read and can recommend (be the expert), you can put the call out for good nonfiction on a specific topic that you have been dying to read (ask the expert), or you can create your own list of books on a topic that you'd like to read (become the expert).
Join us and hashtag your social media posts with #nonficnov!