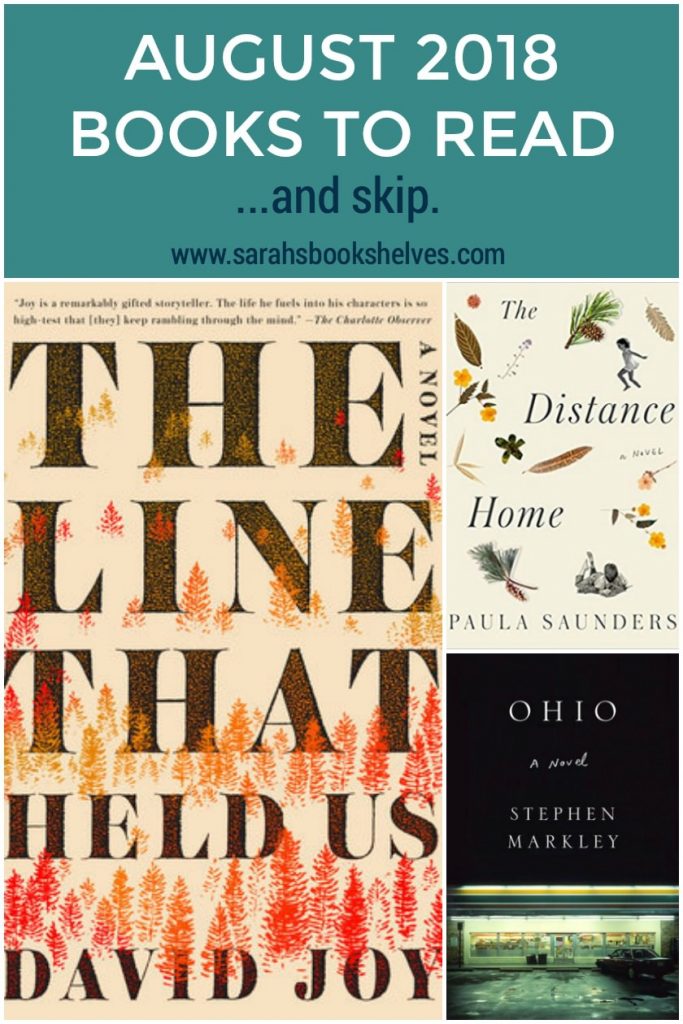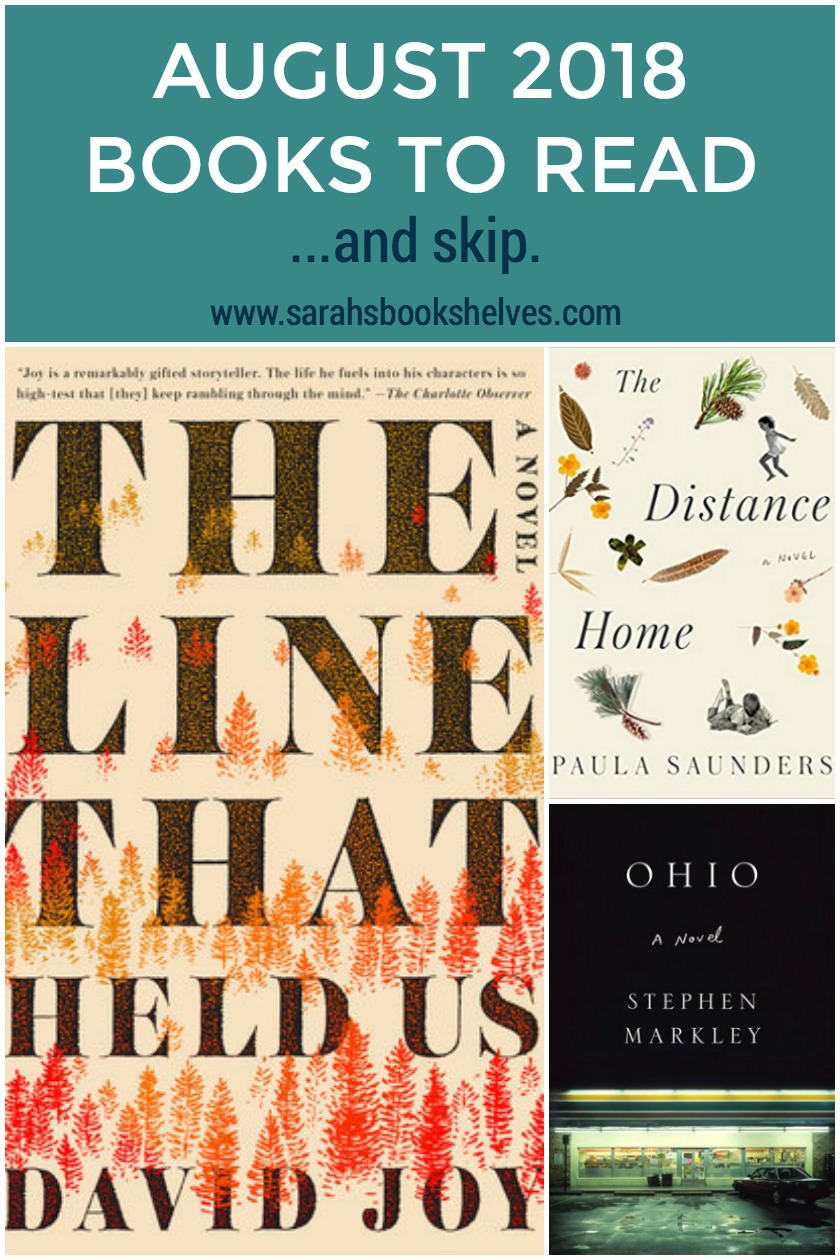 This August line-up is a little deceiving. It seems light (mainly because I'll cover Where the Crawdads Sing all by itself on Thursday), but my August books were really solid overall. Also contributing to this light load is publishing's annual August slowdown (in case you didn't know, this is a thing)…not many new books are published during this month!
In addition to the August 2018 Books to Read in this post, I read and LOVED Where the Crawdads Sing by Delia Owens. Stay tuned for my full review coming on Thursday!
Hosted by Modern Mrs. Darcy.
This post contains affiliate links (plus: here's your Amazon Smile-specific affiliate link
).
Read These
The Distance Home
 by Paula Saunders
Fiction – Literary (Release Date: August 7, 2018)
304 Pages
Affiliate Link: Buy from Amazon
Source: Publisher (Random House)

Plot Summary: In 1960's rural South Dakota, siblings Rene and Leon both find outlets for their differentness and their sometimes stressful family life in a local ballet studio.
My Thoughts: This debut novel is part coming of age and part dysfunctional family story…though the dysfunction is much more subtle than the outrageousness you usually find in dysfunctional family novels. It's not about one outrageous thing that happened within the family…more about a lifetime of small slights stacked on top of each other. Again unlike many dysfunctional family novels, this family has many positive and loving characteristics in addition to the darkness and mistreatment. It's about children not fitting in at school, parents picking favorites when a child doesn't match their expectations, children finding excellence in their chosen escape routes, and parents having completely disparate views on the appropriate paths for their children. And, the writing is fantastic…especially for a debut. If you like beautifully written, character-driven novels, Paula Saunders (who is George Saunders' wife!) might be your best new find. I'll absolutely be watching what she does next.
And as Rene sat in her bed that night, looking across the hall at Leon's closed bedroom door, she couldn't help but wonder where all the hurt and anger went after something like that. Did it just disappear, as a person grew older, dissolving in a mist of resignation and forgetfulness? Or did it crystalize, so that you carried it with you, building layer upon layer as the years went by, each incident adding to a more solid core of pain, until you came to face the world more rock than flesh?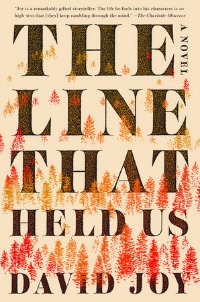 The Line That Held Us
 by David Joy
Fiction – Grit Lit (Release Date: August 14, 2018)
272 Pages
Affiliate Link: Buy from Amazon
Source: Publisher (Putnam)

Plot Summary: When Darl Moody enlists a friend to help him cover-up a hunting accident, it ignites a violent feud in their Appalachian community.
My Thoughts: David Joy writes gritty, Southern fiction (aka Grit Lit) set in Appalachia and I really liked his debut novel, Where All Light Tends to Go (my review). The Line That Held Us has a very similar feel to Where All Light Tends to Go…gritty, bleak, yet containing characters trying to do their best within their messed up world. It's rare to find characters you can root for in a Grit Lit novel, but I found them here. The plot clips along and I turned the pages quickly. The ending fizzled a bit for me on the action front, but I appreciated its overall message. I should warn you that there are some graphic descriptions of a body decomposing that lots of Goodreads reviewers mentioned; however, they were as bad as I expected. If you liked Bull Mountain (my review), The Line That Held Us will be right up your alley!
The unthinkable had suddenly become one more thing a man had to do to survive.
The DNF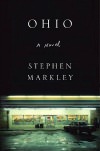 Ohio by Stephen Markley (August 21, 2018)
DNF at 30%
Originally, I put Ohio down at the 7% mark, but I ended up picking it back up last week. There were long sections about the characters' high school experience that sucked me in, but as soon as the story went somewhere else (these other places were generally pretty self-indulgent), I hated it again. After wrestling around with it for a few days, I finally decided that, if I'm going to invest my time into a 500 page novel, it shouldn't be this hit and miss. One Goodreads reviewer said it perfectly: "This really needed to be tightened up. In places, it's a total mess. In others, it's brilliant." I just thought the % mess vs. brilliant was too heavily weighted to the mess side. Ohio has gotten a lot of pre-publication buzz, but I think it's one of those critical darlings that probably won't resonate with many regular readers.
What's the best book you've read so far this month?
Do you want a monthly personalized book recommendation from me and access to our private Facebook Group?
Support Sarah's Book Shelves on Patreon for access to these special bonuses (more details here)!