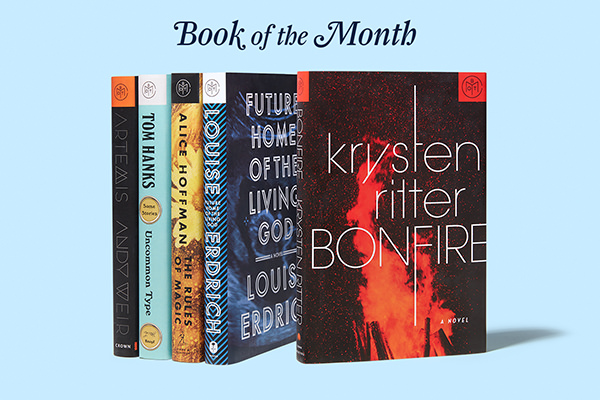 Welcome to my monthly feature "Book of the Month Club Selections: What Book Should You Choose?"! Every month, I provide commentary on the books that are chosen as that month's Book of the Month Club selections that will hopefully help you choose your pick, and tell you which book(s) I'm going to choose. AND, I provide you with the most up to date version of my Ultimate Guide to the Book of the Month Club Judges with free, downloadable template (below).
Another month where I'm not super excited about the selections. We have two famous actors writing fiction, which always makes me nervous. Call me cynical, but I wonder about the behind-the-scenes arrangements to get those two books included in this month's selections. Regardless, you'll hopefully be able to find a selection that's right for your taste…or skip this month if not.
Choose the best Book of the Month Club selection for you every time!
If you missed it last month, check out my fun new tool to help you pick the best Book of the Month Club selection for your taste: my Ultimate Guide to the Book of the Month Club Judges and free, downloadable template (below) to help you find your go-to BOTM judge!
I've updated the template since last month to make it even better and added in the most recent judge's selections, so download the new version even if you grabbed it last month!
…by using this easy template to find your personal, go-to Book of the Month Club judge!
Book of the Month Club November 2017 Selections
Bonfire by Krysten Ritter (Release Date: November 7, 2017)
288 Pages
Average Goodreads Rating: 3.89 on 381 ratings
Selected By: Liberty Hardy (co-host of Book Riot's All the Books podcast)
It has been ten years since Abby Williams left home and scrubbed away all visible evidence of her small town roots. Now working as an environmental lawyer in Chicago, she has a thriving career, a modern apartment, and her pick of meaningless one-night stands.

But when a new case takes her back home to Barrens, Indiana, the life Abby painstakingly created begins to crack. Tasked with investigating Optimal Plastics, the town's most high-profile company and economic heart, Abby begins to find strange connections to Barrens' biggest scandal from more than a decade ago involving the popular Kaycee Mitchell and her closest friends—just before Kaycee disappeared for good.
My Thoughts:
Bonfire is a mystery/thriller and has been blurbed by some big names in that genre (Ruth Ware, Blake Crouch, and Mary Kubica). Although, I imagine it's not hard to get big names to blurb your book when you're a famous actress. The story sounds like Erin Brockovich crossed with your standard fast-paced thriller. General themes I heard from regular readers on Goodreads are that the writing is great, the story is a total mindf*ck, and that the main character is dislikable (take note if this tends to bother you). Kirkus's review was decently positive, though not starred. Publisher's Weekly did give it a starred review. I probably won't choose this one because of my dicey relationship with thrillers and, when it comes to BOTM thrillers, I'm more of a Judge Sarah Weinman girl than a Judge Liberty girl (see Ultimate Guide to the Book of the Month Club Judges for details).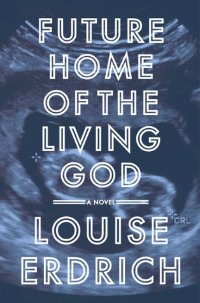 Future Home of the Living God by Louise Erdrich (Release Date: November 14, 2017)
288 Pages
Average Goodreads Rating: 3.9 on 97 ratings
Selected By: Guest Judge Tavi Gevinson (Editor in Chief of Rookie Magazine)

The world as we know it is ending. Evolution has reversed itself, affecting every living creature on earth. Science cannot stop the world from running backwards, as woman after woman gives birth to infants that appear to be primitive species of humans. Thirty-two-year-old Cedar Hawk Songmaker, adopted daughter of a pair of big-hearted, open-minded Minneapolis liberals, is as disturbed and uncertain as the rest of America around her. But for Cedar, this change is profound and deeply personal. She is four months pregnant.
My Thoughts:
Future Home of the Living God is feminist, dystopian fiction in the vein of The Handmaid's Tale
and, from what I understand, is somewhat of a departure from Erdrich's previous work (which focused on her Native American heritage). Erdrich is usually a fairly political writer and this book sounds like it will continue that trend. Michelle at That's What She Read (a blogger I trust) is currently reading it and said, "it's definitely different, but I'm thoroughly enjoying it." General themes from Goodreads reviews include that it's grim, has gorgeous writing, has great characters, and poses interesting ideas, but some aren't satisfied with the ending (lots of unanswered questions) and mentioned an unfinished quality to her world-building. I didn't love Erdrich's National Book Award Winner, The Round House (my review), so I wouldn't choose this one for myself.
The Rules of Magic by Alice Hoffman (Release Date: October 10, 2017)
369 Pages
Average Goodreads Rating: 4.25 on 1,952 ratings
Selected By: Guest Judge Mae Whitman (Actress – Amber on Parenthood)

For the Owens family, love is a curse that began in 1620, when Maria Owens was charged with witchery for loving the wrong man.

Hundreds of years later, in New York City at the cusp of the sixties, when the whole world is about to change, Susanna Owens knows that her three children are dangerously unique. Difficult Franny, with skin as pale as milk and blood red hair, shy and beautiful Jet, who can read other people's thoughts, and charismatic Vincent, who began looking for trouble on the day he could walk.

From the start Susanna sets down rules for her children: No walking in the moonlight, no red shoes, no wearing black, no cats, no crows, no candles, no books about magic. And most importantly, never, ever, fall in love. But when her children visit their Aunt Isabelle, in the small Massachusetts town where the Owens family has been blamed for everything that has ever gone wrong, they uncover family secrets and begin to understand the truth of who they are. Back in New York City each begins a risky journey as they try to escape the family curse.
My Thoughts:
The Rules of Magic is the prequel to Hoffman's 1995 novel, Practical Magic
(later made into a movie starring Nicole Kidman), but I hear it can absolutely stand on its own. I haven't read any Alice Hoffman, but I know she's beloved by many. I'm generally not big on magical realism and there is some in this book (although I hear it's not heavy-handed), so I haven't jumped on it yet. However, I hear it's ultimately the story of a family, so I'm considering changing my mind. The Rules of Magic got great reviews from two of the bloggers I trust most (Catherine at Gilmore Guide to Books and Susie at Novel Visits) and Goodreads readers (they're raving about Hoffman's storytelling, the book's magical quality, the writing, and the straight-up great story about a family). Kirkus gave it a positive (though not starred) review while Publisher's Weekly gave it the star, saying "the spellbinding story, focusing on the strength of family bonds through joy and sorrow, will appeal to a broad range of readers."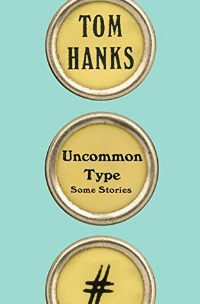 Uncommon Type: Some Stories by Tom Hanks (Release Date: October 17, 2017)
405 Pages
Average Goodreads Rating: 3.52 on 341 ratings
Selected By: Maris Kreizman (Book of the Month Club Editorial Director)

Seventeen short stories, each somehow involving a typewriter, which Tom Hanks collects.
My Thoughts:
The second fiction by an actor/ress in this month's selections…hmm. I'm generally skeptical of actors writing fiction, because I figure it's not hard for them to get a publishing contract (their names will sell books regardless of the book's quality). But, I'm hearing people are pleasantly surprised by Hanks's writing abilities. Goodreads readers said this collection was warm, engaging, had an everyman vibe, but was also unremarkable. Eva at Paperback Princess said Hanks was a good storyteller and managed to do a lot in a small space. Kathy at Bermuda Onion thought the collection was uneven (often a risk with short story collections), but could tell Hanks is a capable writer. Kirkus and Publisher's Weekly both gave it a positive (though not starred) reviews. I've had decent luck with Kreizman's past picks (The Girls and Dark Matter), but she's not one of my go-to BOTM judges.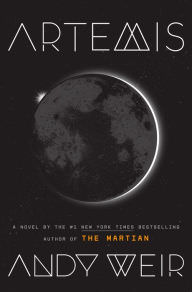 Artemis by Andy Weir (Release Date: November 14, 2017)
384 Pages
Average Goodreads Rating: 3.88 on 1,057 ratings
Selected By: No judge was listed. This is odd.

[…] Life on Artemis, the first and only city on the moon, is tough if you're not a rich tourist or an eccentric billionaire. So smuggling in the occasional harmless bit of contraband barely counts, right? Not when you've got debts to pay and your job as a porter barely covers the rent.

Everything changes when Jazz sees the chance to commit the perfect crime, with a reward too lucrative to turn down. But pulling off the impossible is just the start of her problems, as she learns that she's stepped square into a conspiracy for control of Artemis itself—and that now, her only chance at survival lies in a gambit even riskier than the first.
My Thoughts:
Artemis is Weir's sophomore novel following his smash hit debut, The Martian. It's a fun, adventure story and I hear it's pretty different from The Martian. However, I tried Artemis last week and only made it through 5% before giving up. The dialogue and jokey banter was not endearing like it was in The Martian; it was just flat out annoying. I don't think I could stand reading a whole 384 pages of it. Goodreads readers commended Weir on his excellent world-building, but said there were too many corny jokes and Jazz was like a female version of Mark Watney (which readers generally weren't happy about). Kirkus pretty much skewered Artemis, while Publisher's Weekly gave it a starred review, saying "the independent, wisecracking lead could easily sustain a series." There's some consistency for ya…
What Book of the Month Club November 2017 selection(s) will I choose?
I wasn't super high on this month's selections, but I'm going to choose The Rules of Magic since the reviews are outstanding and I hear the magical realism isn't too heavy-handed.
Make your Book of the Month Club selections by Monday, November 6th.
This Month's Special Deals
In addition to the five November selections, Book of the Month Club is offering two extras this month (which Book of the Month Club members can add to their boxes for only $9.99 each):
The Martian (Andy Weir's smash hit debut novel)
And Then There Were None (Agatha Christie's classic mystery…some say the best mystery ever written)
NEW MEMBER DEAL: Anyone who purchases a 1-month BOTM subscription will get 1 month free! That's two months for the price of one––two brand new hardcover books for only $14.99!

HOLIDAY OFFER: Buy a Book of the Month gift and get a free book for yourself. (NEW GIFT PRICING: 3 Months for $44.99, 6 months for $79.99, 12 months for $149.99)

FREEBIE DEAL: new members who use this code can get Bonfire, Artemis, or The Rules of Magic free when they join!
How to Join Book of the Month Club…
Book of the Month Club is a subscription service for people who like to try new books from a curated selection and like to read in hardcover format. Through Book of the Month Club, you can get a hardcover book for generally significantly less than you'd pay in a bookstore or through Amazon. And, you get to try something new that has been vetted by one of Book of the Month Club's well-read judges!
Sign up for any of the subscription plans below and you get to choose one of five books selected by Book of the Month Club's panel of judges (including a surprise guest judge). Book of the Month Club will then mail your chosen book to your house with a cute note. You also have the option to purchase additional books for $9.99 each and to skip a month if you want.
Sign up for a Book of the Month Club membership (NEW pricing below)!
New members will sign up for a membership that renews monthly:
A book of your choice for $14.99 / month
Add extra books to your shipment for $9.99 each
Skip any month you want
Free shipping, always