Welcome to my monthly feature "Book of the Month Selections: What Book Should You Choose?"! Every month, I provide commentary on the books that are chosen as that month's Book of the Month selections that will hopefully help you choose your pick, and tell you which book(s) I'm going to choose. AND, I provide you with the most up to date version of my Ultimate Guide to the Book of the Month Judges with free, downloadable template (below).
The January picks include a number of judges departing from their usual types of selections. We have a massively hyped psychological thriller, a police procedural, a feel-good love story, a historical fiction set during the Spanish Flu epidemic, and yet another The Handmaid's Tale copycat. I can't say I'm super psyched about these selections.
Fantastic news…the Book of the Month "Book of the Year" is The Heart's Invisible Furies by John Boyne (my review)! I adored this book and was sorry to see the traditional media virtually ignore it in their Best Books of 2017 lists, so I couldn't be more excited to see it top this list!
Choose the best Book of the Month selection for you every time!
If you missed it, check out my fun new tool to help you pick the best Book of the Month selection for your taste: my Ultimate Guide to the Book of the Month Judges and free, downloadable template (below) to help you find your go-to BOTM judge!
I've added in the most recent judge's selections, so download the new version even if you grabbed it last month!
Book of the Month January 2018 Selections
The Woman in the Window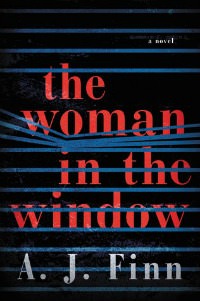 by A.J. Finn (Release Date: January 2, 2018)
448 Pages
Average Goodreads Rating: 4.12 on 898 ratings
Selected By: Elizabeth Sile (Senior Editor – Books Coverage, Real Simple Magazine)

What did she see?

It's been ten long months since Anna Fox last left her home. […]

Anna's lifeline to the real world is her window, where she sits day after day, watching her neighbours. When the Russells move in, Anna is instantly drawn to them. […]

But one evening, a frenzied scream rips across the silence, and Anna witnesses something no one was supposed to see. Now she must do everything she can to uncover the truth about what really happened. But even if she does, will anyone believe her? And can she even trust herself?
My Thoughts:
The Woman in the Window is a massively hyped debut psychological thriller with a plot that sounds very similar to The Girl on the Train
. The publisher is marketing it as great for readers of Gillian Flynn and Tana French and as appealing to readers of genre thrillers and literary fiction. The movie is already in development and it's been blurbed by big name suspense writers Stephen King (who I don't trust after Final Girls
), Gillian Flynn, Louise Penny, Ruth Ware, and Joe Hill. Library Journal (which almost made my Top 5 Go-To Bookish News Sources) also said it "lived up to the hype" and was a "mature first novel that stands out in a crowded genre." Goodreads readers said it was good suspense once it got going, but that it had a slow start and some plot holes. Susie at Novel Visits (a blogger I trust) said it was a bit gimmicky and just "so-so."
The Judge:
Elizabeth Siles is a new "Judge Emeritas," so does not have a Book of the Month track record.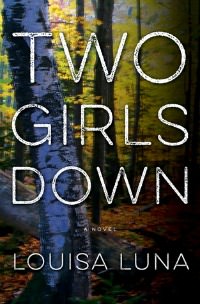 Two Girls Down by Louisa Luna (Release Date: January 9, 2018)
320 Pages
Average Goodreads Rating: 4.1 on 202 ratings
Selected By: Nina Sankovitch (Bestselling Author)

When two young sisters disappear from a strip mall parking lot in a small Pennsylvania town, their devastated mother hires an enigmatic bounty hunter, Alice Vega, to help find the girls. Immediately shut out by a local police department already stretched thin by budget cuts and the growing OxyContin and meth epidemic, Vega enlists the help of a disgraced former cop, Max Caplan. […]

With little to go on, Vega and Cap will go to extraordinary lengths to untangle a dangerous web of lies, false leads, and complex relationships to find the girls before time runs out, and they are gone forever.
My Thoughts:
Two Girls Down is a police procedural and it sounds like genre mystery to me. It's been blurbed by Lee Child and Michael Koryta, two big name genre mystery authors. Goodreads readers said it was a suspenseful whodunnit, fast-paced, and unputdownable, but that the plot was convoluted and overly confusing. There were also a couple mentions of undefined trigger warnings. Update: Review from Novel Gossip.
The Judge:
Nina Sankovitch chooses mostly literary and historical fiction and has chosen a number of books I'd never heard of. This pick seems to be a departure for her.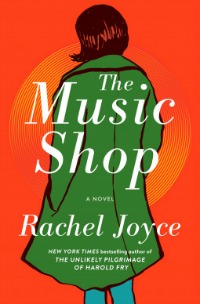 The Music Shop by Rachel Joyce (Release Date: January 2, 2018)
320 Pages
Average Goodreads Rating: 3.99 on 1,149 ratings
Selected By: Kim Hubbard (Books Editor for People Magazine)

It is 1988. On a dead-end street in a run-down suburb there is a music shop that stands small and brightly lit, jam-packed with records of every kind. Like a beacon, the shop attracts the lonely, the sleepless, and the adrift; Frank, the shop's owner, has a way of connecting his customers with just the piece of music they need. Then, one day, into his shop comes a beautiful young woman, Ilse Brauchmann, who asks Frank to teach her about music. […] But Ilse is not what she seems, and Frank has old wounds that threaten to reopen, as well as a past it seems he will never leave behind. […] The journey that these two quirky, wonderful characters make in order to overcome their emotional baggage speaks to the healing power of music–and love–in this poignant, ultimately joyful work of fiction. 
My Thoughts:
Joyce is known for charming, contemporary fiction and the plot of this one sounds like The Storied Life of A.J. Fikry with music instead of books. Eva at Paperback Princess (a blogger I trust) really enjoyed it despite not expecting to and thought it was "kind of a perfect book to combat all the garbage in the world." Goodreads readers said it was an unconventional love story, a feel-good book, nostalgic, and delightful, but a couple readers who loved her Harold Frye series said it was boring.
The Judge:
Kim Hubbard is my #1 Go-To Judge, so I trust her opinion. Kim's picks have been eclectic in the past, but The Music Shop sounds more "feel-good" than her past fiction choices.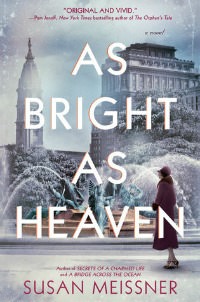 As Bright as Heaven by Susan Meissner (Release Date: February 6, 2018)
400 Pages
Average Goodreads Rating: 4.39 on 158 ratings
Selected By: Stacey Armand ("You Be the Judge" Contest Winner
)

In 1918, Philadelphia was a city teeming with promise. Even as its young men went off to fight in the Great War, there were opportunities for a fresh start on its cobblestone streets. Into this bustling town, came Pauline Bright and her husband, filled with hope that they could now give their three daughters—Evelyn, Maggie, and Willa—a chance at a better life.

But just months after they arrive, the Spanish Flu reaches the shores of America. […] But even as they lose loved ones, they take in a baby orphaned by the disease who becomes their single source of hope. Amidst the tragedy and challenges, they learn what they cannot live without—and what they are willing to do about it.
My Thoughts:
As Bright as Heaven is historical fiction set during the 1918 Spanish Flu epidemic. Its Goodreads reviews are outstanding…I had to dig deep to find anything negative at all. Goodreads readers said the story is well researched and told from multiple perspectives; it's heartfelt and gorgeously written. People seemed to like the characters and said readers might need tissues. The one negative comment I found was that it was a bit predictable.
The Judge:
Stacey Armand has picked a thriller and a Young Adult (YA) in the past, so this choice is a departure for her. I haven't read any of her past choices.
Red Clocks by Leni Zumas (Release Date: January 16, 2018)
368 Pages
Average Goodreads Rating: 4.17 on 99 ratings
Selected By: Cristina Arreola (Bustle Books Editor)

Five women. One question. What is a woman for?

In this ferociously imaginative novel, abortion is once again illegal in America, in-vitro fertilization is banned, and the Personhood Amendment grants rights of life, liberty, and property to every embryo. In a small Oregon fishing town, five very different women navigate these new barriers alongside age-old questions surrounding motherhood, identity, and freedom.
My Thoughts:
Along with Gather the Daughters
, The Power
, and Future Home of the Living God
, Red Clocks is yet another The Handmaid's Tale
copycat (i.e. feminist dystopian). Susie at Novel Visits (a blogger I trust) DNF'd it around the halfway mark with the caveat that she wasn't fully able to focus on it. As far as where it falls among The Handmaid's Tale copycats, she said she was liking it better than Future Home of the Living God, but not as much as The Power or Gather the Daughters. Goodreads readers said it was important, tackled big issues, and had beautiful writing, but was slow, hard to get into, and lacked emotional pull. Some readers did say it was worth it in the end if you could make it through the slow beginning.
The Judge:
Cristina Arreola has selected thrillers in the past, so this is a departure for her. She's not one of my Go-To Judges.
What Book of the Month Club January 2018 selection(s) will I choose?
For the second month in a row, I'm going to skip.
Despite my #1 Go-To Judge (Kim Hubbard) making an appearance this month, the book she selected just does not sound like something that would appeal to me.
If I was a historical fiction fan, I'd choose As Bright As Heaven since the Goodreads reviews are so outstanding.
Make your Book of the Month Club selections by Saturday, January 6th.
What book will you choose this month?
This Month's Special Deals
In addition to the five January selections, Book of the Month Club is offering one extra this month (which Book of the Month Club members can add to their boxes for only $9.99 each):
NEW MEMBER DEAL: Anyone who purchases a new BOTM subscription will get 1 month free! Use code MYBOTM.

NEW ANNUAL PAYMENT DEAL: BOTM is now a monthly subscription service. However, given that some members preferred paying upfront, they are now offering a 12-month option. Members who sign up for 12 months will pay $149.99/year. That's $12.50/book, instead of the standard price of $14.99/month.
How to Join Book of the Month…
Book of the Month is a subscription service for people who like to try new books from a curated selection and like to read in hardcover format. Through Book of the Month, you can get a hardcover book for generally significantly less than you'd pay in a bookstore or through Amazon. And, you get to try something new that has been vetted by one of Book of the Month's well-read judges!
Sign up for any of the subscription plans below and you get to choose one of five books selected by Book of the Month's panel of judges (including a surprise guest judge). Book of the Month will then mail your chosen book to your house with a cute note. You also have the option to purchase additional books for $9.99 each and to skip a month if you want.
Sign up for a Book of the Month membership (NEW pricing below)!
New members will sign up for a membership that renews monthly:
A book of your choice for $14.99 / month
Add extra books to your shipment for $9.99 each
Skip any month you want
Free shipping, always