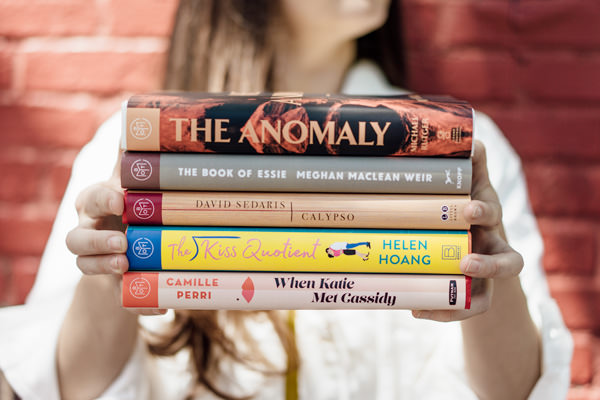 Welcome to my monthly feature "Book of the Month Selections: What Book Should You Choose?"! Every month, I provide commentary on the books that are chosen as that month's Book of the Month selections that will hopefully help you choose your pick, and tell you which book(s) I'm going to choose. AND, I provide you with the most up to date version of my Ultimate Guide to the Book of the Month Judges with free, downloadable template (below).
It's summer reading time! All of this month's selections are easy reads that would be great for the beach. As a follow-up to last month's selections, I really liked How To Walk Away despite it being everything I normally hate in my reading (go figure!)…and included it in my 2018 Summer Reading List! 
Choose the best Book of the Month selection for you every time!
Check out my fun new tool to help you pick the best Book of the Month selection for your taste: my Ultimate Guide to the Book of the Month Judges and free, downloadable template to help you find your go-to BOTM judge!
Book of the Month June 2018 Selections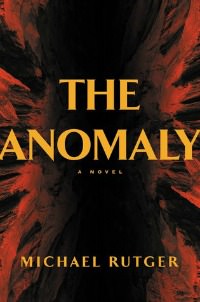 The Anomaly by Michael Rutger (Release Date: June 19, 2018)
352 Pages
Average Goodreads Rating: 4.15 on 84 ratings
Selected By: Siobhan Jones (Book of the Month Editorial Director)

If Indiana Jones lived in the X-Files era, he might bear at least a passing resemblance to Nolan Moore — a rogue archaeologist hosting a documentary series derisively dismissed by the "real" experts, but beloved of conspiracy theorists.

Nolan sets out to retrace the steps of an explorer from 1909 who claimed to have discovered a mysterious cavern high up in the ancient rock of the Grand Canyon. And, for once, he may have actually found what he seeks. Then the trip takes a nasty turn, and the cave begins turning against them in mysterious ways.

Nolan's story becomes one of survival against seemingly impossible odds. The only way out is to answer a series of intriguing questions: What is this strange cave? How has it remained hidden for so long? And what secret does it conceal that made its last visitors attempt to seal it forever?
My Thoughts:
Michael Rutger is a Hollywood screenwriter and The Anomaly is being developed for the big screen. This is the first book in a new series where each book is centered around an American urban legend…this one is based on the myth of Kincaid's Cave in the Grand Canyon (which has never been found). It sounds like an adventure thriller with a bit of supernatural (which isn't really my cup of tea, but may be yours). One Goodreads reviewer called it "Indiana Jones on acid with added HORROR" and many said they couldn't put it down (although they also said they didn't want to read it while home alone!).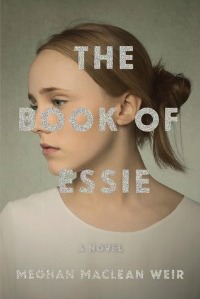 The Book of Essie by Meghan MacLean Weir (Release Date: June 12, 2018)
336 Pages
Average Goodreads Rating: 3.96 on 117 ratings
Selected By: Guest Judge Troian Bellisario (Actress, Pretty Little Liars)
A debut novel of family, fame, and religion that tells the emotionally stirring, wildly captivating story of the seventeen-year-old daughter of an evangelical preacher, star of the family's hit reality show, and the secret pregnancy that threatens to blow their entire world apart.
My Thoughts:
The Book of Essie is a fast-paced read set in the world of reality TV and religion (the show sounds like a cross between Keeping Up with the Kardashians and the Duggars' 19 Kids and Counting). Annie Jones (host of From the Front Porch podcast and one of my best recommendation sources) recommended it on Episode 132 of Modern Mrs. Darcy's What Should I Read Next? podcast…with the caveat that she really liked it, but that love would be a strong word. She said the premise is intriguing, it would make for great discussion, and the writing isn't amazing, but the story is compelling and fast-paced. Goodreads reviewers did warn that the story might be deeply unsettling to some, that Christians were depicted in a negative light, and some plot points were implausible (if those elements tend to bother you). The Book of Essie seems similar to another reality TV show book I really liked, The Favorite Sister by Jessica Knoll.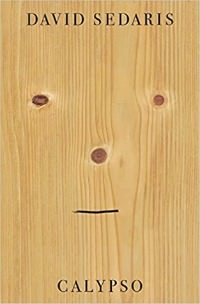 Calypso by David Sedaris (Release Date: May 29, 2018)
272 Pages
Average Goodreads Rating: 4.34 on 203 ratings
Selected By: Liberty Hardy (co-host of Book Riot's All the Books podcast)

When he buys a beach house on the Carolina coast, Sedaris envisions long, relaxing vacations spent playing board games and lounging in the sun with those he loves most. And life at the Sea Section, as he names the vacation home, is exactly as idyllic as he imagined, except for one tiny, vexing realization: it's impossible to take a vacation from yourself.

With Calypso, Sedaris sets his formidable powers of observation toward middle age and mortality. Make no mistake: these stories are very, very funny-it's a book that can make you laugh 'til you snort, the way only family can. Sedaris's powers of observation have never been sharper, and his ability to shock readers into laughter unparalleled. But much of the comedy here is born out of that vertiginous moment when your own body betrays you and you realize that the story of your life is made up of more past than future.
My Thoughts:
I probably don't need to say much about David Sedaris, but I hear Calypso is more of the same from him with a focus on middle age and a deeper exploration of his sister's suicide. Modern Mrs. Darcy recommended it and mentioned its dark humor. Simone and Her Books said it would make you laugh a little and cry a little. And, Chris Jenson (co-host of From the Front Porch podcast with Annie Jones) recommended it as well. Some Goodreads reviewers said it might be his best book yet and that it's sure to deeply touch your emotions (a full range of them). I'm always up for a humorous, yet moving essay collection (especially dark humor) and have enjoyed Sedaris in the past.
The Kiss Quotient by Helen Hoang (Released: June 5, 2018)
336 Pages
Average Goodreads Rating: 4.44 on 421 ratings
Selected By: Celestine Williams (BOTM Readers Committee member)
Stella Lane thinks math is the only thing that unites the universe. She comes up with algorithms to predict customer purchases–a job that has given her more money than she knows what to do with, and way less experience in the dating department than the average thirty-year-old.

It doesn't help that Stella has Asperger's and French kissing reminds her of a shark getting its teeth cleaned by pilot fish. Her conclusion: she needs lots of practice–with a professional. Which is why she hires escort Michael Phan. […]

Before long, Stella not only learns to appreciate his kisses, but to crave all the other things he's making her feel. Soon, their no-nonsense partnership starts making a strange kind of sense. And the pattern that emerges will convince Stella that love is the best kind of logic…
My Thoughts:
I'm not generally a fan of romances, but this debut sounds like a "romance with more" (an unique angle that sets it apart from the crowded genre). The author realized she might be on the autism spectrum while she was writing the book and was diagnosed in 2016. It's one of Ashley Spivey's (founder of the #Spiveys Club Facebook Group with over 7,000 members) favorite reads of this year and she said it's "full of hot sex, funny/quirky moments, autism education, and even what real consent is." Goodreads reviewers said it was sweet, heart-warming, full of likable characters, and STEAMY. It's also an #ownvoices story.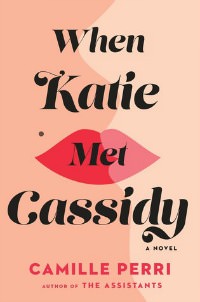 When Katie Met Cassidy by Camille Perri (Release Date: June 19, 2018)
272 Pages
Average Goodreads Rating: 3.67 on 81 ratings
Selected By: Samantha Irby (Author of We Are Never Meeting in Real Life
 and Blogger)
Katie Daniels is a perfection-seeking 28-year-old lawyer living the New York dream. […]

But the rug is swept from under Katie when she is suddenly dumped by her fiance, Paul Michael, leaving her devastated and completely lost. On a whim, she agrees to have a drink with Cassidy Price-a self-assured, sexually promiscuous woman she meets at work. The two form a newfound friendship, which soon brings into question everything Katie thought she knew about sex—and love.
My Thoughts:
This novel by the author of The Assistants sounds like a girl power (and LGBTQ) version of a rom-com. It explores the question of "how, as a culture, while we may have come a long way in terms of gender equality, a woman's capacity for an entitlement to sexual pleasure still remain entirely taboo." I read the first couple pages and was kind of annoyed by the writing…very chick lit, but without the snappy smarts I like in my chick lit writing. Some Goodreads reviewers mentioned a lack of character development and that it left them feeling emotionally flat, while others sang it's praises. That being said, Nicole Bonia (co-host of The Readerly Report podcast and a recommendation source I've had good luck with in the past) gave it 4 stars. All in all, the reports on this one seem pretty mixed.
What Book of the Month Club June 2018 selection(s) will I choose?
I'm picking two books this month: Calypso by David Sedaris and The Book of Essie by Meghan Maclean Weir (because I LOVE some good behind-the-scenes of reality TV dirt!).
Make your Book of the Month selections by Wednesday, June 6th.
What book will you choose this month?
This Month's Special Deals
In addition to the five June selections, Book of the Month Club is offering one extra this month (which Book of the Month Club members can add to their boxes for only $9.99 each):
NEW MEMBER DEAL: Anyone who purchases a new BOTM subscription will get their first month free! Use code USESPF.
ANNUAL PAYMENT DEAL: BOTM is now a monthly subscription service. However, given that some members preferred paying upfront, they are now offering a 12-month option. Members who sign up for 12 months will pay $149.99/year. That's $12.50/book, instead of the standard price of $14.99/month.
How to Join Book of the Month…
Book of the Month is a subscription service for people who like to try new books from a curated selection and like to read in hardcover format. Through Book of the Month, you can get a hardcover book for generally significantly less than you'd pay in a bookstore or through Amazon. And, you get to try something new that has been vetted by one of Book of the Month's well-read judges!
Sign up for any of the subscription plans below and you get to choose one of five books selected by Book of the Month's panel of judges (including a surprise guest judge). Book of the Month will then mail your chosen book to your house with a cute note. You also have the option to purchase additional books for $9.99 each and to skip a month if you want.
Sign up for a Book of the Month membership (NEW pricing below)!
New members will sign up for a membership that renews monthly:
A book of your choice for $14.99 / month
Add extra books to your shipment for $9.99 each
Skip any month you want
Free shipping, always
Support Sarah's Book Shelves on Patreon!
(and get personalized book recommendations and access to our private Facebook Group)