Welcome to my monthly feature "Book of the Month Selections: What Book Should You Choose?"! Every month, I provide commentary on the books that are chosen as that month's Book of the Month selections that will hopefully help you choose your pick, and tell you which book(s) I'm going to choose. AND, I provide you with the most up to date version of my Ultimate Guide to the Book of the Month Judges with free, downloadable template (below).
I'm not over the moon about this month's selections, but am hesitantly interested in two of them. As a follow-up to last month's selections, I'm over halfway through The Girl Who Smiled Beads (one of my April choices) and it's powerful as predicted. 
Choose the best Book of the Month selection for you every time!
Check out my fun new tool to help you pick the best Book of the Month selection for your taste: my Ultimate Guide to the Book of the Month Judges and free, downloadable template to help you find your go-to BOTM judge!
Book of the Month April 2018 Selections
Small Country by Gael Faye (Release Date: June 5, 2018)
224 Pages
Average Goodreads Rating: 4.37 on 2,101 ratings
Selected By: Liberty Hardy (co-host of Book Riot's All the Books podcast)

A prize-winning bestseller in its native France, a vivid and evocative coming-of-age tale, set against the backdrop of the Rwandan genocide and the civil war in Burundi, of a young boy's childhood innocence shattered by the brutal tides of history.

In 1992, Gabriel, ten years old, lives in Burundi in a comfortable expatriate neighborhood with his French father, his Rwandan mother and his little sister, Ana. In this joyful idyll, Gabriel spends the better part of his time with his mischievous band of friends, in a tiny cul-de-sac they have turned into their kingdom. But their peaceful existence will suddenly shatter when this small African country is brutally battered by history.
My Thoughts:
Faye grew up in Burundi and fled with his family to France when the Rwandan genocide broke out. Small Country is his debut novel and it sounds like this novel could be somewhat autobiographical. It's already caused a sensation in France, becoming a bestseller and winning multiple literary awards. Goodreads reviews (most of which were in French, so I'm pulling from the English ones) said it's beautiful, moving, powerful, emotional, and heart-wrenching. One reviewer said it was the best debut novel she'd read in years. Some also said the writing got a little overly poetic at times. Sounds like this one is emotionally tough to read, but the payoff is big if you can handle it. Fun fact: Faye is also a rapper and songwriter. PS – I'm in the middle of The Girl Who Smiled Beads (an April Book of the Month selection) right now and it also deals with being a refugee from the Rwandan genocide, but from a nonfiction perspective.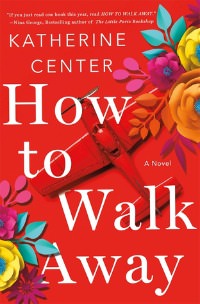 How To Walk Away by Katherine Center (Release Date: May 15, 2018)
320 Pages
Average Goodreads Rating: 4.38 on 459 ratings
Selected By: Taylor Jenkins Reid (Author of The Seven Husbands of Evelyn Hugo and more)

Margaret Jacobsen has a bright future ahead of her: a fiancé she adores, her dream job, and the promise of a picture-perfect life just around the corner. Then, suddenly, on what should have been one of the happiest days of her life, everything she worked for is taken away in one tumultuous moment.

In the hospital and forced to face the possibility that nothing will ever be the same again, Margaret must figure out how to move forward on her own terms while facing long-held family secrets, devastating heartbreak, and the idea that love might find her in the last place she would ever expect.
My Thoughts:
By the author of Happiness for Beginners, How To Walk Away is that rare heart-warming novel (which, to be honest, is not usually my jam). Jan B. (a blog reader and Goodreads reviewer whose taste I generally agree with) says, "the focus of this heartwarming novel is how Margaret copes with the hand she's been dealt" and she recommends it for readers who "enjoy humorous character-driven feel-good novels." Renee at It's Book Talk (one of my favorite book bloggers, though she's currently on hiatus) said it was a page-turner and had an interesting cast of supporting characters; however, she thought the ending went off the rails. Other Goodreads reviewers called it a palate cleanser and emphasized that it's not a depressing book at all despite the tragic premise…many called it inspirational. It's also been blurbed by Emily Giffin and Jenny Lawson, but I'm always a little skeptical of author blurbs. I peeked at the first few pages and liked the writing style and was drawn into the story…I'm looking forward to continuing  with it soon!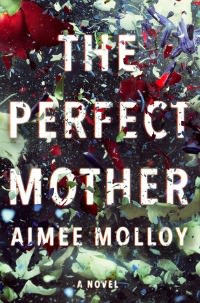 The Perfect Mother by Aimee Molloy (Release Date: May 1, 2018)
336 Pages
Average Goodreads Rating: 3.92 on 262 ratings
Selected By: Guest Judge Jaime King (Actress)
An addictive psychological thriller about a group of women whose lives become unexpectedly connected when one of their newborns goes missing.

They call themselves the May Mothers—a collection of new moms who gave birth in the same month. […]

When the group's members agree to meet for drinks at a hip local bar, they have in mind a casual evening of fun, a brief break from their daily routine. But on this sultry Fourth of July night during the hottest summer in Brooklyn's history, something goes terrifyingly wrong: one of the babies is abducted from his crib. […]

Though none of the other members in the group are close to the reserved Winnie, three of them will go to increasingly risky lengths to help her find her son. And as the police bungle the investigation and the media begin to scrutinize the mothers in the days that follow, damaging secrets are exposed, marriages are tested, and friendships are formed and fractured.
My Thoughts:
The Perfect Mother is this month's obligatory psychological thriller (it's also a debut) and it's going to be a movie starring Scandal's Kerry Washington. Goodreads reviewers called it addictive, unputdownable, and a "popcorn" read. They mentioned it has multiple perspectives (apparently LOTS of perspectives in this case), which gets a bit confusing at times. Some said the ending came as a complete surprise, while others said they saw it coming. It's a May Library Reads pick (which I usually have good luck with) and was blurbed by B.A. Paris (author of Behind Closed Doors) and Kimberly McCreight (author of Reconstructing Amelia). Andrea at Born and Read in Chicago (a blogger I follow) said it was a fluffy domestic thriller and reminded her of The Couple Next Door. She also said it had an "interesting take on the hard work that is motherhood: with equal parts satire and seriousness." Here's her full review.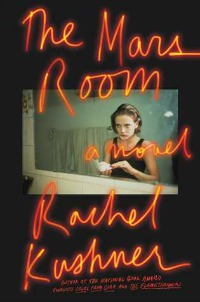 The Mars Room by Rachel Kushner (Released: May 1, 2018)
352 Pages
Average Goodreads Rating: 3.61 on 178 ratings
Selected By: Siobhan Jones (Book of the Month Editorial Director)
It's 2003 and Romy Hall is at the start of two consecutive life sentences at Stanville Women's Correctional Facility, deep in California's Central Valley. Outside is the world from which she has been severed: the San Francisco of her youth and her young son, Jackson. Inside is a new reality: thousands of women hustling for the bare essentials needed to survive; the bluffing and pageantry and casual acts of violence by guards and prisoners alike; and the deadpan absurdities of institutional living, which Kushner evokes with great humor and precision.
My Thoughts:
I've gotten completely conflicting opinions about The Mars Room from two of my most trusted recommendation sources (go figure!). Susie at Novel Visits thought it was "way overhyped" and said it "felt like a mishmash of stories with no real core" because "Kushner spent a lot of time on the background/crimes/life of other inmates, a tutor at the prison, and male inmates in another prisons." On the other hand, Tyler Goodson called it "masterful and unforgettable" and said it was one of the best books of 2018 for sure. Goodreads reviews tend to mirror Susie and Tyler…either 4 or 5 stars or 2 stars without much in between. Some said it was disjointed, aloof, and lacked connection, while others said it was candid and raw. Not surprisingly, The Mars Room comes with considerable commentary on social justice and the prison system.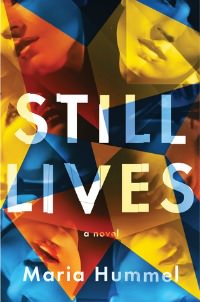 Still Lives by Maria Hummel (Release Date: June 5, 2018)
288 Pages
Average Goodreads Rating: 4.28 on 36 ratings
Selected By: Book of the Month Readers Committee member Sarah Bedwell
A young editor at a Los Angeles art museum finds herself pulled into the disturbing and dangerous world of a famous artist who goes missing on the opening night of her exhibition. […]

Suspicion falls upon the up-and-coming gallerist Greg Shaw Ferguson, who happens to be Maggie's ex. A rogue's gallery of eccentric art world figures could also have motive for the act, and as Maggie gets drawn into her own investigation of Lord's disappearance, she'll come to suspect all of those closest to her.

Set against a culture that too often fetishizes violence against women, Still Lives is a page-turning exodus into the art world's hall of mirrors, and one woman's journey into the belly of an industry flooded with money and secrets.
My Thoughts:
Still Lives is a literary crime novel set in the Los Angeles art world. It's recommended for readers of Donna Tartt, Emma Cline, and Tana French…authors you don't see together too often on read-alike lists, which is intriguing. Goodreads reviewers said it's a bit slow in the first half, but picks up to be a thrilling page turner. They said it's smart and has a pleasantly surprising ending. However, they also said there are too many characters to keep track of. I'm intrigued by this one, but would like to hear from some trusted recommendation sources before picking it up.
What Book of the Month Club May 2018 selection(s) will I choose?
If I didn't already have an ARC of How To Walk Away, I'd choose that one since it's been recommended by two trusted sources. However, I'm going to skip this month since I already have the ARC.
I'm also interested in Still Lives, but would like to hear from some trusted recommendation sources before jumping on it.
Make your Book of the Month selections by Sunday, May 6th.
What book will you choose this month?
This Month's Special Deals
MOTHER'S DAY DEAL: Give a gift and get a free month for yourself! And, check out their Best Books for Mom list for some ideas. 
NEW MEMBER DEAL: Anyone who purchases a new BOTM subscription will get their first month free! Use code YESPLZ.
ANNUAL PAYMENT DEAL: BOTM is now a monthly subscription service. However, given that some members preferred paying upfront, they are now offering a 12-month option. Members who sign up for 12 months will pay $149.99/year. That's $12.50/book, instead of the standard price of $14.99/month.
How to Join Book of the Month…
Book of the Month is a subscription service for people who like to try new books from a curated selection and like to read in hardcover format. Through Book of the Month, you can get a hardcover book for generally significantly less than you'd pay in a bookstore or through Amazon. And, you get to try something new that has been vetted by one of Book of the Month's well-read judges!
Sign up for any of the subscription plans below and you get to choose one of five books selected by Book of the Month's panel of judges (including a surprise guest judge). Book of the Month will then mail your chosen book to your house with a cute note. You also have the option to purchase additional books for $9.99 each and to skip a month if you want.
Sign up for a Book of the Month membership (NEW pricing below)!
New members will sign up for a membership that renews monthly:
A book of your choice for $14.99 / month
Add extra books to your shipment for $9.99 each
Skip any month you want
Free shipping, always
Support Sarah's Book Shelves on Patreon!
(and get personalized book recommendations and access to our private Facebook Group)