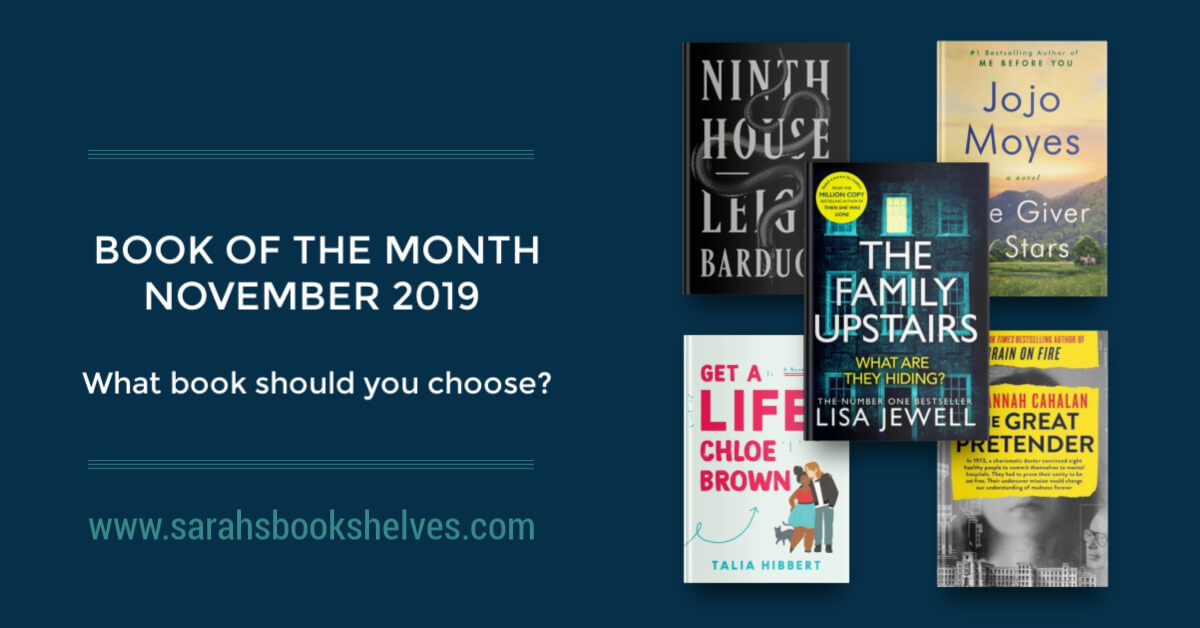 Welcome to my monthly feature "Book of the Month July 2019 Selections: What Book Should You Choose?"! Every month, I provide commentary on the books that are chosen as that month's Book of the Month selections that will hopefully help you choose your pick, and tell you which book(s) I'm going to choose. AND, I provide you with the most up to date version of my Ultimate Guide to the Book of the Month Judges with free, downloadable template (below).
I DNF'd one of this month's picks, but am really excited about another one!
This post contains affiliate links and I will be compensated if you make a purchase after clicking on my links, but I'm also a paying customer.
Choose the best Book of the Month selection for you every time!
I've just updated my Ultimate Guide to the Book of the Month Judges to reflect the February 2018 structural changes that significantly changed the judges that appeared regularly. Here's a free, downloadable template to help you find your go-to BOTM judge!
Book of the Month November 2019 Selections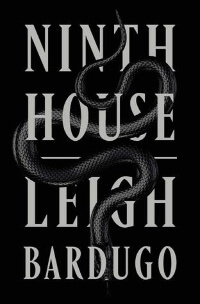 Ninth House
by Leigh Bardugo
Fiction – Supernatural Thriller (Release Date: October 8, 2019)
458 Pages
Average Goodreads Rating: 4.31 on 5,666 ratings
Selected By: Melissa Albert (Author of The Hazel Wood)
Galaxy "Alex" Stern is the most unlikely member of Yale's freshman class. Raised in the Los Angeles hinterlands by a hippie mom, Alex dropped out of school early and into a world of shady drug dealer boyfriends, dead-end jobs, and much, much worse. By age twenty, in fact, she is the sole survivor of a horrific, unsolved multiple homicide. Some might say she's thrown her life away. But at her hospital bed, Alex is offered a second chance: to attend one of the world's most elite universities on a full ride. What's the catch, and why her?

Still searching for answers to this herself, Alex arrives in New Haven tasked by her mysterious benefactors with monitoring the activities of Yale's secret societies. These eight windowless "tombs" are well-known to be haunts of the future rich and powerful, from high-ranking politicos to Wall Street and Hollywood's biggest players. But their occult activities are revealed to be more sinister and more extraordinary than any paranoid imagination might conceive.
My Thoughts:
Ninth House is the first book in a new Alex Stern series (and foray into adult fantasy) from this YA fantasy writer (Six of Crows and Shadow and Bone trilogy). There's already been lots of talk about this book in the Book of the Month Facebook Members Group (some had already purchased it before it was announced as a pick). Goodreads reviewers said it's an incredibly dark campus novel that's full of triggers…but, also full of occult magic. They said it starts slowly because of all the world-building and that you're dropped right into the story without knowing the background or what's going on, but that it becomes unputdownable once you get your bearings. They also said the ending sets up the next book in the series nicely without being a total cliffhanger. Chelsea at Suspense Thrill rated it 5 stars, but said it won't be for everyone. And, Stephen King called it "the best fantasy novel I've read in years."
The Great Pretender by Susannah Cahalan
Nonfiction – Investigative Journalism (Release Date: November 5, 2019)
400 Pages
Average Goodreads Rating: 4.30 on 67 ratings
Selected By: Maris Kreizman (Author of Slaughterhouse 90210)

From "one of America's most courageous young journalists" (NPR) comes a propulsive narrative history investigating the 50-year-old mystery behind a dramatic experiment that changed the course of modern medicine.

For centuries, doctors have struggled to define mental illness-how do you diagnose it, how do you treat it, how do you even know what it is? In search of an answer, in the 1970s a Stanford psychologist named David Rosenhan and seven other people — sane, normal, well-adjusted members of society — went undercover into asylums around America to test the legitimacy of psychiatry's labels. Forced to remain inside until they'd "proven" themselves sane, all eight emerged with alarming diagnoses and even more troubling stories of their treatment. Rosenhan's watershed study broke open the field of psychiatry, closing down institutions and changing mental health diagnosis forever.

But, as Cahalan's explosive new research shows, very little in this saga is exactly as it seems. 
My Thoughts:
Susannah Cahalan is the author of the popular 2012 memoir, Brain on Fire, which I loved (my review). Given her own battle with misdiagnosed mental illness, I thought she'd be in a unique position to write about Rosenhan's mental health study. But, I only made it through 18% before DNF'ing. Some parts were super fascinating, but she goes deep down rabbit holes about the history of psychiatry that feel like you're reading a textbook. I kept waiting for her to focus on telling what does sound like a compelling story, but the textbook-style diversions continued interrupting the flow. There are many 5 star reviews on Goodreads, most focusing on Cahalan's fascinating discoveries and the importance of this book. But, other reviews talk about the "dry" writing and how it does not feel at all like Brain on Fire. Even some of the 5 star reviews warn that if you need your nonfiction to "read like fiction," this probably isn't for you.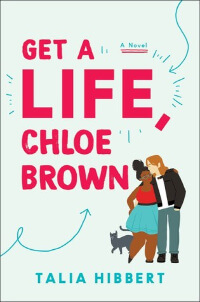 Get a Life, Chloe Brown by Talia Hibbert
Fiction – Rom-Com (Release Date: November 5, 2019)
320 Pages
Average Goodreads Rating: 4.45 on 341 ratings
Selected By: Grace Atwood (founder of The Stripe blog and co-host of Bad on Paper Podcast)

Talia Hibbert, one of contemporary romance's brightest new stars, delivers a witty, hilarious romantic comedy about a woman who's tired of being "boring" and recruits her mysterious, sexy neighbor to help her experience new things—perfect for fans of Sally Thorne, Jasmine Guillory, and Helen Hoang!
My Thoughts:
Get a Life, Chloe Brown is the first in a new rom-com series about three granddaughters of a famous singer. This is an "own voices" novel featuring a bi-racial romance and a main character with a chronic illness (fibromyalgia). Goodreads reviewers said it's light-hearted, but has depth and deals with serious themes (i.e. deals with recovering from emotional abuse). There's an enemies to lovers trope, a hilarious main character in Chloe, witty banter, and steamy sex scenes, but some reviewers said the banter felt a little YA-ish at times. Kailey from @KMC_Reads rated it 5 stars and said Chloe was a "strong, independent woman," her "chemistry with Red was hot," and she "loved where the relationship went." Chelsea from Suspense Thrill also rated it 5 stars. And, Becca Freeman (Grace Atwood's Bad on Paper Podcast Co-Host) rated it 4 stars.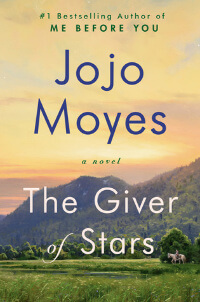 The Giver of Stars by JoJo Moyes
Historical Fiction (Release Date: October 8, 2019)
400 Pages
Average Goodreads Rating: 4.36 on 3,284 ratings
Selected By: Ito Aghayere (Actress, Carol's Second Act)
Set in Depression-era America, a breathtaking story of five extraordinary women and their remarkable journey through the mountains of Kentucky and beyond, from the author of Me Before You and The Peacock Emporium.

Based on a true story rooted in America's past, The Giver of Stars is unparalleled in its scope. At times funny, at others heartbreaking, this is a richly rewarding novel of women's friendship, of true love, and of what happens when we reach beyond our grasp for the great beyond.
My Thoughts:
This historical fiction novel is based on the real-life Horseback Librarians of Kentucky (a literacy program started by Eleanor Roosevelt) and different from Moyes' previous novels. Goodreads reviewers like the strong, independent female protagonists. Kailey at KMC_Reads said it gave her Where the Crawdads Sing and The Great Alone vibes…and that it took her a bit to get into, but she ultimately rated it 5 stars. Ashley Spivey also rated it 5 stars. All this being said, it's hard to ignore the plagiarism allegations surrounding this book by Kim Michele Richardson, the author of The Book Woman of Troublesome Creek, another novel about the Horseback Librarians of Kentucky published this Spring. Multiple readers have pointed out startling coincidences between the two novels. I haven't read either of these novels, so I can't personally weigh in, but be aware that this stuff is out there.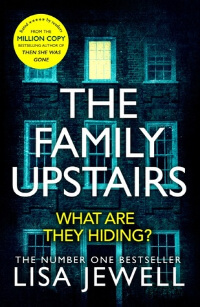 The Family Upstairs by Lisa Jewell
Fiction – Thriller (Release Date: November 5, 2019)
352 Pages
Average Goodreads Rating: 4.19 on 3,881 ratings
Selected By: Jordan Moblo (@jordys.book.club)
Soon after her twenty-fifth birthday, Libby Jones returns home from work to find the letter she's been waiting for her entire life. She rips it open with one driving thought: I am finally going to know who I am.

She soon learns not only the identity of her birth parents, but also that she is the sole inheritor of their abandoned mansion on the banks of the Thames in London's fashionable Chelsea neighborhood, worth millions. Everything in Libby's life is about to change. But what she can't possibly know is that others have been waiting for this day as well—and she is on a collision course to meet them.
My Thoughts:
I've never read Lisa Jewell, but she's an author people keep telling me I'd love. Goodreads reviewers said there were lots of characters and points of view introduced right out of the gate (and some found this confusing), it's much darker than Jewell's previous novels (a positive for some and a negative for others), and that it's uncomfortable, yet compelling. Kailey from @KMC_Reads loved the flashbacks and cult vibes. She said it's a quieter mystery and that it felt "fresh and clever in a world when missing wives and cheating husbands are the norm." Chelsea from Suspense Thrill said it's "unsettling, atmospheric", and "a bit taboo." Anne Bogel shared it on a Patreon episode of One Great Book and I trust Jordan Moblo's (the judge who picked this one) reading taste!
What Book of the Month November 2019 selection(s) will I choose?
I'm picking The Family Upstairs! It's about time I read the author everyone's been telling me I would love!
Make your Book of the Month selections by Wednesday, November 6th.
What book will you choose this month?
This Month's Special Deals
GIFT SUBSCRIPTION DEAL: Get $10 off 6 and 12 month gift subscriptions. Use code EARLY10.
ANNUAL PAYMENT DEAL: BOTM is now a monthly subscription service. However, given that some members preferred paying upfront, they are now offering a 12-month option. Members who sign up for 12 months will pay $149.99/year. That's $12.50/book, instead of the standard price of $14.99/month.
How to Join Book of the Month…
Book of the Month is a subscription service for people who like to try new books from a curated selection and like to read in hardcover format. Through Book of the Month, you can get a hardcover book for generally significantly less than you'd pay in a bookstore or through Amazon. And, you get to try something new that has been vetted by one of Book of the Month's well-read judges!
Sign up for any of the subscription plans below and you get to choose one of five books selected by Book of the Month's panel of judges (including a surprise guest judge). Book of the Month will then mail your chosen book to your house with a cute note. You also have the option to purchase additional books for $9.99 each and to skip a month if you want.
Sign up for a Book of the Month membership (NEW pricing below)!
New members will sign up for a membership that renews monthly:
A book of your choice for $14.99 / month
Add extra books to your shipment for $9.99 each
Skip any month you want
Free shipping, always
Pin this post…