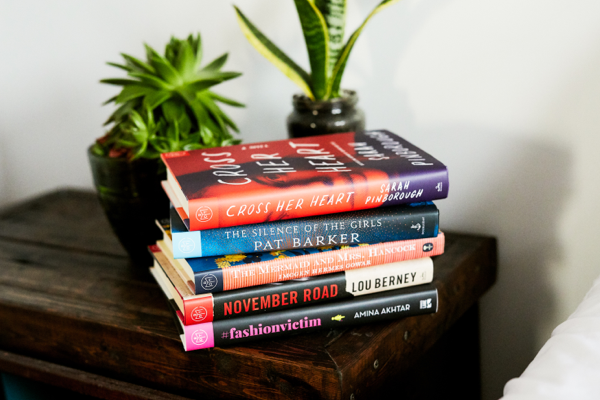 Welcome to my monthly feature "Book of the Month Selections: What Book Should You Choose?"! Every month, I provide commentary on the books that are chosen as that month's Book of the Month selections that will hopefully help you choose your pick, and tell you which book(s) I'm going to choose. AND, I provide you with the most up to date version of my Ultimate Guide to the Book of the Month Judges with free, downloadable template (below).
I initially thought there wasn't anything for me in this month's selections…lots of thrillers, some magical realism, Greek mythology, and a murder / fashion Brain Candy. But, then I realized one of those thrillers was centered around the JFK assassination!
But, I've got to be honest, I do feel like the selections overall this year have been less enticing (at least to me) than in previous years…possibly because Book of the Month changed the way judges select the books? I'd love to hear your thoughts in the comments.
Choose the best Book of the Month selection for you every time!
Check out my fun new tool to help you pick the best Book of the Month selection for your taste: my Ultimate Guide to the Book of the Month Judges and free, downloadable template to help you find your go-to BOTM judge!
Book of the Month September 2018 Selections
Cross Her Heart by Sarah Pinborough (Release Date: September 4, 2018)
352 Pages
Average Goodreads Rating: 4.06 on 1,078 ratings
Selected By: Cristina Arreola (Bustle Books Editor)

Lisa lives for her daughter Ava, her job, and her best friend Marilyn, but when a handsome client shows an interest in her, Lisa starts daydreaming about sharing her life with him too. Maybe she's ready now. Maybe she can trust again. Maybe it's time to let her terrifying secret past go. Then her daughter rescues a boy from drowning and their pictures are all over the news for everyone to see. Lisa's world explodes, and she finds everything she has built threatened. Not knowing whom she can trust, it's up to her to face her past to save what she holds dear.
My Thoughts:
This pick surprises me because, not even two years ago, Pinborough's Behind Her Eyes
was also a Book of the Month selection. If you read my blog regularly, you know I HATED Behind Her Eyes
(spoiler discussion), so I'm not going to be picking this one. Goodreads reviewers said the story alternates between three timelines, the chapters are short, it starts slow before hitting you in the face, and is a more traditional thriller than Behind Her Eyes
(i.e. maybe a less outlandish ending?). They also mentioned it addresses social media, has flawed characters and some said the ending is predictable / a cop-out, while others said they were completely surprised by the ending. Multiple reviewers warned of graphic / disturbing content.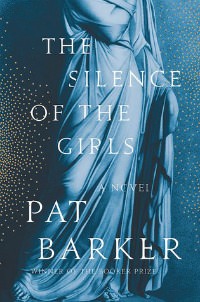 The Silence of the Girls by Pat Barker (Release Date: September 4, 2018)
304 Pages
Average Goodreads Rating: 3.99 on 188 ratings
Selected By: Taylor Jenkins Reid (Author of The Seven Husbands of Evelyn Hugo and more)
Pat Barker turns her attention to the timeless legend of The Iliad, as experienced by the captured women living in the Greek camp in the final weeks of the Trojan War.
My Thoughts:
The Silence of the Girls delves into Greek mythology, retelling The Iliad from the perspective of Briseis, a woman whose perspective is not included in the Iliad at all. It sounds similar to Madeline Miller's Circe and The Song of Achilles. Susie at Novel Visits (one of my most trusted recommendation sources) is halfway through it now and likes it, but does not think it's as compelling as Circe or The Song of Achilles. She does like that it's told from a female perspective. Goodreads reviewers said some base knowledge of the Trojan War is helpful, it's well written, the story possibly extends too far into the aftermath of the war, and it has page-turning YA vibe. Honestly, I glazed over even reading the reviews for this novel because I'm not at all into Greek mythology and didn't like Circe even one little bit (my review).
The Mermaid and Mrs. Hancock by Imogen Hermes Gower (Release Date: September 11, 2018)
496 Pages
Average Goodreads Rating: 3.86 on 2,529 ratings
Selected By: Brianna Goodman (Book of the Month Editorial Team)

One September evening in 1785, the merchant Jonah Hancock hears urgent knocking on his front door. One of his captains is waiting eagerly on the step. He has sold Jonah's ship for what appears to be a mermaid.

As gossip spreads through the docks, coffee shops, parlours and brothels, everyone wants to see Mr Hancock's marvel. Its arrival spins him out of his ordinary existence and through the doors of high society. At an opulent party, he makes the acquaintance of Angelica Neal, the most desirable woman he has ever laid eyes on… and a courtesan of great accomplishment. This chance meeting will steer both their lives onto a dangerous new course, a journey on which they will learn that priceless things come at the greatest cost…

What will be the cost of their ambitions? And will they be able to escape the destructive power mermaids are said to possess?
My Thoughts:
The Mermaid and Mrs. Hancock is a debut historical fiction novel with a bit of magical realism, a bit of romance, and feminist themes. Set in 18th century London, the mermaid in the book is based on the Feejee Mermaid, "a mummified corpse of a monkey stitched to a fish's tail that made sideshow rounds after it was purchased from Japanese sailors by a ship captain using capital from the ship's expense account." Goodreads reviewers said the story is told through multiple perspectives, has a strong sense of time and place (what some, not me, call "atmospheric"), memorable female characters, and gorgeous and witty writing (but the sample I saw was overly intricate, in the style of A Gentleman in Moscow). On the other hand, they mentioned it was slow and had a meandering plot. It was blurbed by Madeline Miller and Tyler Goodson (one of my trusted recommendation sources) rated it 4 stars.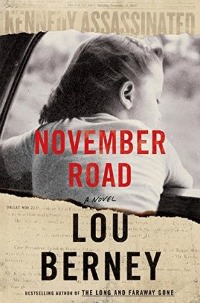 November Road by Lou Berney (Release Date: October 2, 2018)
336 Pages
Average Goodreads Rating: 4.3 on 132 ratings
Selected By: AJ Finn (Author of The Woman in the Window)
Set against the assassination of JFK, a poignant and evocative crime novel that centers on a desperate cat-and-mouse chase across 1960s America—a story of unexpected connections, daring possibilities, and the hope of second chances from the Edgar Award-winning author of The Long and Faraway Gone.
My Thoughts:
November Road is historical fiction with a thriller-style plot. The publisher said it's for fans of Dennis Lehane, Noah Hawley, Kate Atkinson, Amor Towles, and Cormac McCarthy's No Country for Old Men (quite an eclectic group of authors for comparison!). Goodreads Reviewers said it's well written, page turning cat and mouse story with a noir feel, has a mother/daughter storyline, is a road trip story, has a bit of romance. It sounds a bit like Laura Lippman's Sunburn to me and I do love fiction that involves various conspiracy theories about JFK's assassination (e.g. 11/22/63 and The Bone Tree).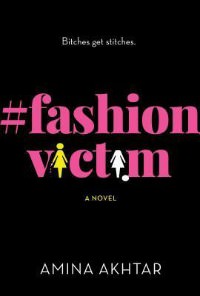 #FashionVictim by Amina Akhtar (Release Date: August 21, 2018)
320 Pages
Average Goodreads Rating: 3.64 on 99 ratings
Selected By: Danielle Esplin (Author and BOTM Ambassador)
A darkly thrilling take on the fashion world, #FashionVictim is Heathers meets The Devil Wears Prada.

Fashion editor Anya St. Clair is on the verge of greatness. Her wardrobe is to die for. Her social media is killer. And her career path is littered with the bodies of anyone who got in her way. She's worked hard to get where she is, but she doesn't have everything.

Not like Sarah Taft. Anya's obsession sits one desk away. Beautiful, stylish, and rich, she was born to be a fashion world icon. From her beach-wave blonde hair to her on-trend nail art, she's a walking editorial spread. And Anya wants to be her friend. Her best friend. Her only friend.

But when Sarah becomes her top competition for a promotion, Anya's plan to win her friendship goes into overdrive. In order to beat Sarah…she'll have to become her. Friendly competition may turn fatal, but as they say in fashion: One day you're in, and the next day you're dead.
My Thoughts:
The plot of this Brain Candy debut novel sounds totally ridiculous. I saw more "if such and such had a baby" comparisons about this book than about any other book I've ever seen: The Devil Wears Prada and Heathers, Mean Girls and Dexter, Clueless and Jawbreaker, American Psycho and The Devil Wears Prada with some Jane Doe, and Gossip Girl and Scream. Goodreads reviewers said it has dark, campy humor, is told from the POV of the killer and not the victims, and that Anya's mental state is a focus. They also mentioned that social media lingo (OMG, WTF, etc) is annoyingly overused, that the writing style is similar to Social Creature (short, staccato sentences), that the story is somewhat eye-roll inducing, and it's definitely full of murder.
What Book of the Month Club September 2018 selection(s) will I choose?
I'm choosing November Road…because I'm a total sucker for JFK assassination conspiracy theory stories and, frankly, every other selection this month couldn't be farther from my wheelhouse.
Make your Book of the Month selections by Thursday, September 6th.
What book will you choose this month?
This Month's Special Deals
NEW MEMBER DEAL: Anyone who purchases a new BOTM subscription will get a credit for a free book! Use code FALLFEELS.
ANNUAL PAYMENT DEAL: BOTM is now a monthly subscription service. However, given that some members preferred paying upfront, they are now offering a 12-month option. Members who sign up for 12 months will pay $149.99/year. That's $12.50/book, instead of the standard price of $14.99/month.
How to Join Book of the Month…
Book of the Month is a subscription service for people who like to try new books from a curated selection and like to read in hardcover format. Through Book of the Month, you can get a hardcover book for generally significantly less than you'd pay in a bookstore or through Amazon. And, you get to try something new that has been vetted by one of Book of the Month's well-read judges!
Sign up for any of the subscription plans below and you get to choose one of five books selected by Book of the Month's panel of judges (including a surprise guest judge). Book of the Month will then mail your chosen book to your house with a cute note. You also have the option to purchase additional books for $9.99 each and to skip a month if you want.
Sign up for a Book of the Month membership (NEW pricing below)!
New members will sign up for a membership that renews monthly:
A book of your choice for $14.99 / month
Add extra books to your shipment for $9.99 each
Skip any month you want
Free shipping, always
Support Sarah's Book Shelves on Patreon!
(and get personalized book recommendations and access to our private Facebook Group)