Hosted by The Book Date.
Ya'll, it was a sad weekend in the Southern fiction world. I'm sure many of you heard that Pat Conroy, author of The Prince of Tides, The Great Santini, and The Lords of Discipline (among others), passed away on Friday of pancreatic cancer. He is one of my all-time favorite authors and was probably the first author to really get me to pay attention to a book's actual writing. He's also the first "Grit Lit" author I read…long before I was aware that "Grit Lit" was an actual thing.
I first read his books in high school and, over the past few years, re-read the three I mentioned above, which truly stood the test of time. And now, I can't seem to write a Top Ten list without including him (not sorry)! I was lamenting Conroy's passing with an old friend (and fellow Conroy fan) this weekend and she shared her father's reaction: "but what joy and pleasure his books gave us." I couldn't have said it better.
On to last week's reading…
The slump is STILL hanging around. After two more DNFs at the beginning of the week, I resorted to my backlist TBR list. I really enjoyed the book I read from it, but I'm not sure it was a true slump-buster…unless it's followed by a string of solid reads, which is possible.
I finished reading…

The Secret Wisdom of the Earth by Christopher Scotton (January 6, 2015)
Not without a few issues, but overall a solid, Southern coming of age story/page turner. Mini review to come.
Affiliate Link: Buy from Amazon
I'm currently reading…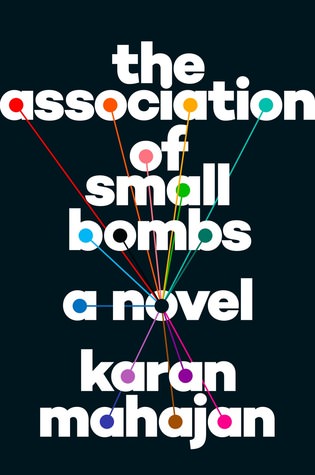 The Association of Small Bombs by Karan Mahajan (March 22, 2016)
I'm only 12% into this novel about the impact of "small bombs" (and one in particular) on the lives of a disparate cast of characters in Delhi, but my Kindle's highlighting function is getting a workout so far. I'm hoping this bodes well for a break from my slump!
I put aside for now…

The Legends Club by John Feinstein (March 1, 2016)
I stopped at 16% because much of the material covered was repeated from Feinstein's earlier books, most of which I've read. But, there's a chance I give it another shot during Nonfiction November since I didn't really make it very far.

The Year of the Runaways by Sunjeev Sahota (March 1, 2016)
Ugh…this one was tough. I know it's gotten rave reviews and was shortlisted for the 2015 Man Booker Prize, but it was difficult to make myself pick it up. I had trouble getting my head into the story and the writing felt clunky. I put it aside at 12% to wait for some feedback from bloggers I trust…if that feedback is positive, I'll give it another try, but I'm currently not regretting the decision to leave it behind.
Upcoming reading plans…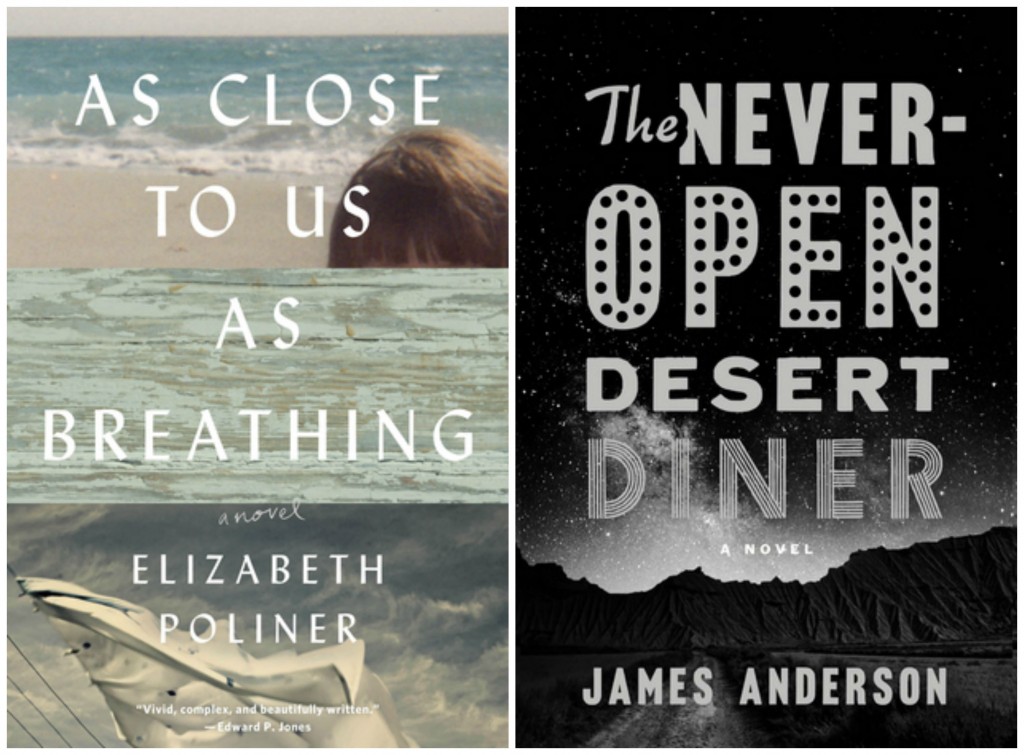 The Never Open Desert Diner by James Anderson (March 22, 2016)
Rory at Fourth Street Reviews included this debut about past crimes resurfacing in the Utah desert on her 2016 Debuts List (which pointed me towards Only Love Can Break Your Heart, which I loved).
As Close to Us As Breathing by Elizabeth Poliner (March 15, 2016)
Ever since I loved Tender from the new Lee Boudreaux Books imprint, I've been looking forward to this multi-generational family saga (I'm a sucker for these!!) set in a 1940's Jewish vacation community.