I posted my 2017 Summer Reading Guide last week, so check it out if you haven't already! There's a variety of types of beach reading on there…not just super fluffy novels with covers featuring women in beach chairs. And, I'll continue adding books to my Summer Reading Guide for the next two months, so keep checking back!
And, now that I'm done plowing through review books to consider for the Summer Reading Guide, I've got a bit of time to read some other things I've had on my list. And, my library holds are actually cooperating for once by coming in when I actually have time to read them!
Hosted by The Book Date.
This post contains affiliate links.
I finished reading…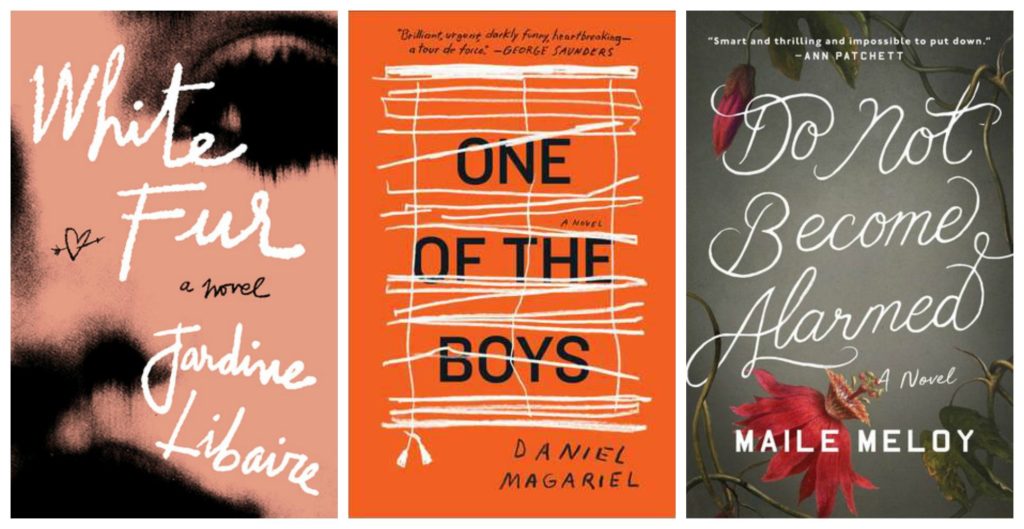 White Fur
 by Jardine Libaire (May 30, 2017)
Most gorgeously written thing I've read in awhile and one of my favorite books of the year so far! Mini review coming soon.
Affiliate Link: Pre-Order from Amazon

One of the Boys
 by Daniel Magariel (March 14, 2017)
This book is short (176 pages), but absolutely brutal. It's well written and went in a different direction than I expected, which I was happy about. My big hiccup was an Epilogue that made no sense and was completely unnecessary. But, 4 stars overall.
Affiliate Link: Buy from Amazon
Do Not Become Alarmed
 by Maile Meloy (June 6, 2017)
This page-turner about two American couples whose children go missing while on a cruise through Central America is perfect for the beach if you're looking for something fast-paced! I flew through it and will be adding it to my 2017 Summer Reading Guide.
Affiliate Link: Pre-Order from Amazon
I'm currently reading…
The Women in the Castle
 by Jessica Shattuck (March 28, 2017)
Ya'll probably know I'm a little burned out of WWII novels, but Georgia Hunter's recent debut (We Were the Lucky Ones
) opened my mind back up to them. So, I'm giving this one a shot. It's a library hold, so I'll likely abandon it quickly if it's not working for me.

I tried, but wasn't feeling…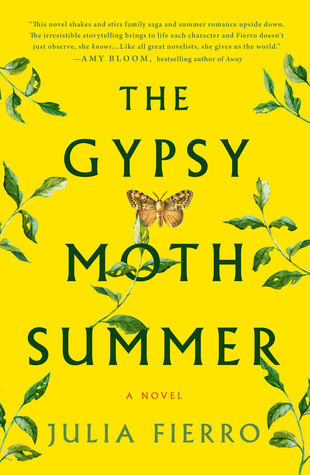 The Gypsy Moth Summer
 by Julia Fierro (June 6, 2017)
This novel by the author of Cutting Teeth
started off with one of the most intriguing first lines I've read in awhile ("Before that summer of '92, when the gypsy moths swarmed Avalon Island and Leslie Day Marshall, golden-headed prodigal daughter, returned with her black husband and brown children to claim her seat as First Lady, the island's crimes were minor."). Unfortunately, I got bored with the pretty much nothing that happened after that and gave up at 17%. However, I'm willing to give it another shot if someone tells me it's great.
Upcoming reading plans…
The People We Hate at the Wedding
 by Grant Grinder (June 6, 2017)
I have to admit, this book solely caught my eye because of its fantastic title. Then, I realized the premise seemed similar to Seating Arrangements (my review), which I loved, and it was blurbed by Jennifer Close (author of The Hopefuls). This is one of those books that could either be glorious or atrocious. I'm going to find out. 
I was reading…
One Year Ago: I read one of the most hyped books of Summer 2016.
Two Years Ago: I read one of my favorite debuts of 2015!
How was your reading week?
Looking for a specific book recommendation? I've got you covered!
Participate in my limited time, free trial of my
new PERSONALIZED BOOK RECOMMENDATION service!