Hosted by The Book Date.
Last week felt a bit frantic…my daughter finished up her pre-school year on Wednesday, my son "graduated" (with a ceremony and all!) from pre-school on Thursday, I had lots to do to get ready to leave for vacation later this week, and we worked in a Bronx Zoo trip on Friday. However, I did manage to get in some good chunks of reading.
We're heading South to visit family later this week, so next week will be quiet on the blog. There's spotty Internet where we're going and no TV for part of the week, so I'll get lots of reading done! BUT…next week is also the U.S. Olympic Swimming Trials in Omaha and I'm having major heartburn about how I'm going to watch the coverage (I almost love the trials more than the actual Olympics…such high stakes!). Fingers crossed we get a good Internet connection so I can live stream it. 
I finished reading…

Dear Fang, With Love by Rufi Thorpe (May 24, 2016)
Vera (the main character) totally won my heart. Review to come.
Affiliate Link: Buy from Amazon
Listen to Me by Hannah Pittard (July 5, 2016)
This was not what I expected…and Pittard used a very different voice/writing style than in Reunion. I'm still processing it.

I'm currently reading…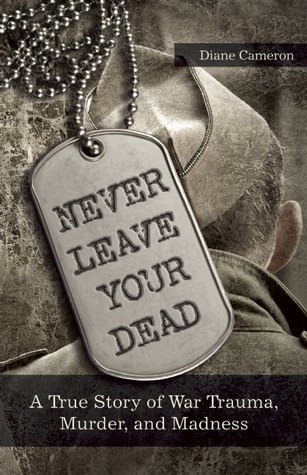 Never Leave Your Dead by Diane Cameron (May 16, 2016)
I figured I'd just take a quick peek at this true story of a WWII veteran (the author's stepfather) who murdered his wife and mother-in-law long after returning from war. But, I just can't stop reading…it's a mind-blowing story.
Affiliate Link: Buy from Amazon
Vacation reading plans…
Here's what I'm considering taking along for my vacation reading. This is way more books than I'll end up getting through, but I need to have options! Let me know if you've read any of these…

Here Comes the Sun by Nicole Dennis-Benn (July 5, 2016)
This debut novel about a Jamaican resort community and the people who work at the hotels was on Redbook's 21 Books by Women You Have to Read This Summer list and Shaina at Shaina Reads had good things to say about it.
Sons and Daughters of Ease and Plenty by Ramona Ausubel (June 14, 2016)
I've heard great things about this novel with a plot similar to The Nest from a couple bloggers I trust.
The Heavenly Table by Donald Ray Pollock (July 12, 2016)
My first foray into Pollock, who I've heard writes amazing gritty fiction.
Salvage the Bones by Jesmyn Ward (August 30, 2010)
This National Book Award winning novel about a poor family in Mississippi battling a massive hurricane has been on my backlist TBR forever.
Dinner with Edward by Isabel Vincent (May 24, 2016)
This is my "something that sounds comforting"/nonfiction option.