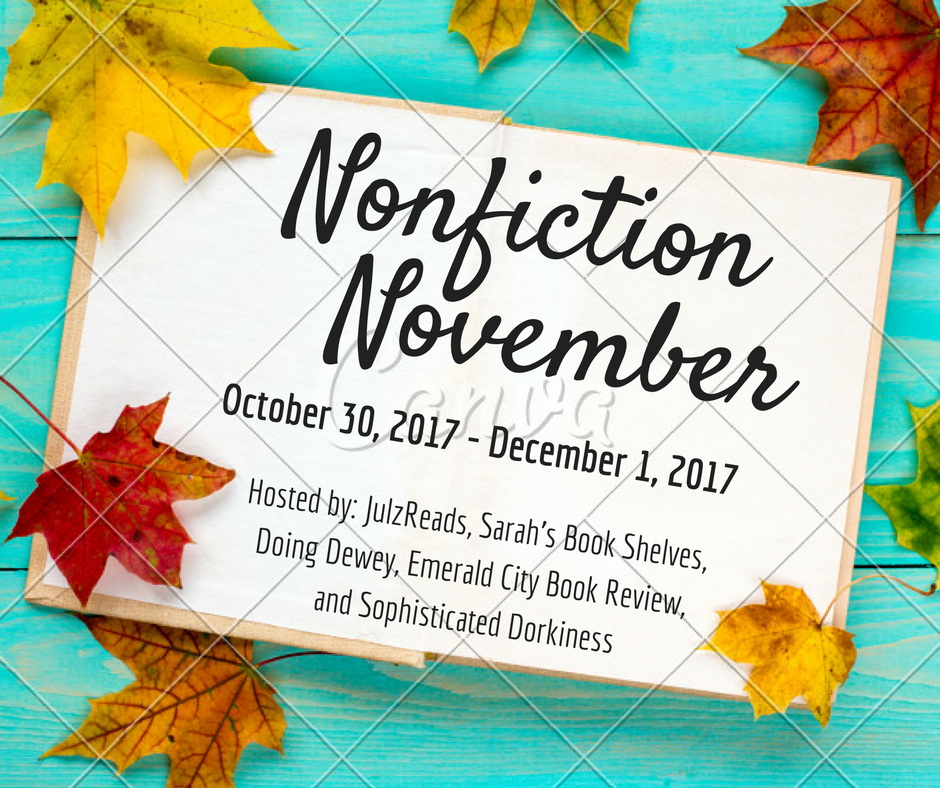 Today's Nonfiction November (hosted by Katie at Doing Dewey, Lory at Emerald City Book Review, Kim at Sophisticated Dorkiness, Julz at Julz Reads, and me) topic is fiction/nonfiction book pairings:
Three ways to join in this week! You can either share 3 or more books on a single topic that you have read and can recommend (be the expert), you can put the call out for good nonfiction on a specific topic that you have been dying to read (ask the expert), or you can create your own list of books on a topic that you'd like to read (become the expert).
It's not surprising that some of my very favorite authors (Pat Conroy, Anna Quindlen, Ann Patchett) have books on this list. What bookworm doesn't want to delve into the reading and writing life of their favorite authors…and snag some great book recommendations as a bonus?! There's something comforting about reading your favorite author's thoughts about how reading fits into their lives…and realizing they're echoing your own.
This post contains affiliate links (plus: here's your Amazon Smile-specific affiliate link
).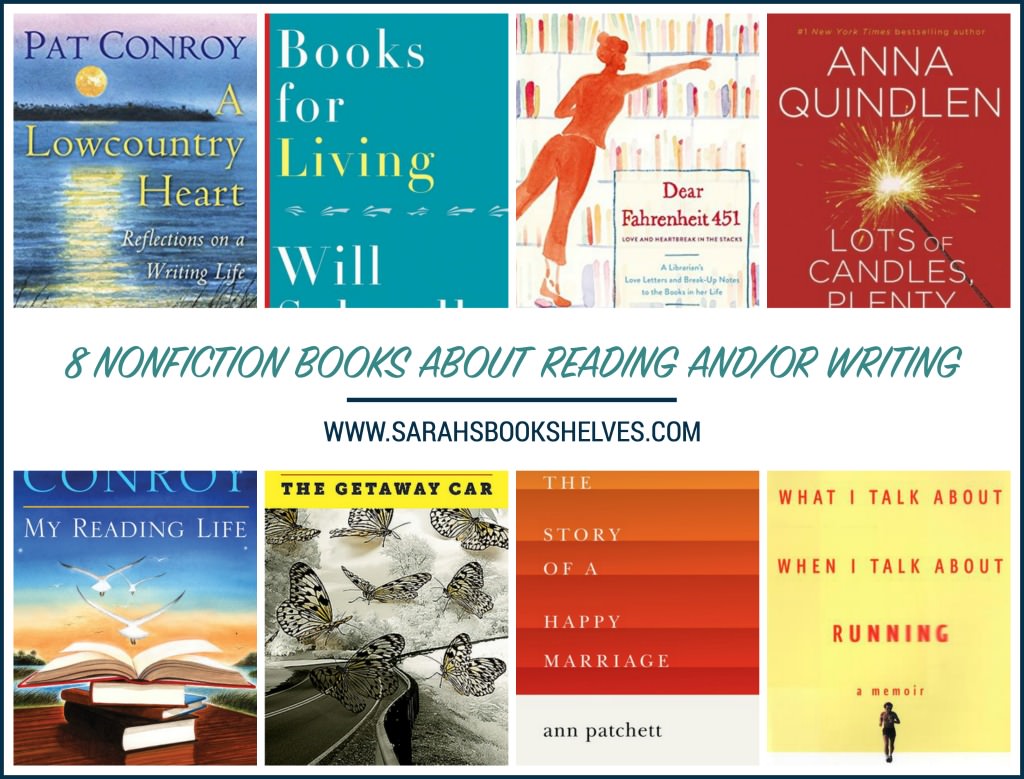 Books about the Reading and Writing Life That I Love
A Lowcountry Heart by Pat Conroy (my review)
A collection of Pat Conroy's writings on books, reading, writing, and life (including letters addressed to his readers)…and his final book published (posthumously). Plus, you get his unfiltered thoughts on various books and authors (he loved Game of Thrones
…not Infinite Jest
).
Books for Living
by Will Schwalbe (my review)
Schwalbe's collection of essays featuring individual books and how they impacted his life…ranging from serious classics to dark thrillers to children's books. I added a couple books discussed here to my TBR!

Dear Fahrenheit 451
 by Annie Spence
A librarian's letters to the books in her life…both the ones she loves and the ones she hates. And, tons of recommendation lists. PS – it's really funny.
Lots of Candles, Plenty of Cake
by Anna Quindlen (my review)
This memoir/essay collection is about much more than the reading and writing life, but both are covered extensively. Anna Quindlen has a grounded, practical outlook and just gets life. Listening to this on audio felt a bit like a therapy session.
My Reading Life
 by Pat Conroy
Are you surprised Conroy is popping up again? Here he talks about his reading life and the books and people that shaped it.
The Getaway Car
 by Ann Patchett
A very slim memoir in which one of my favorite authors counsels aspiring writers that the key to the castle is simply putting in the work. Not such a bad piece of advice for life in general.
This is the Story of a Happy Marriage by Ann Patchett (my review)
Like Lots of Candles, Plenty of Cake, this essay collection covers lots more than just reading and writing. The Getaway Car is included in this collection and you get to hear the story behind Parnassus Books among other goodies.
What I Talk about When I Talk about Running
by Haruki Murakami
Yep, this memoir is about running. But, it's also about writing and the two are inextricably linked for Murakami.
Books about the Reading and Writing Life That Are On My TBR
Bird by Bird
by Anne Lamott
I think this is Lamott's version of Patchett's The Getaway Car and Quindlen's Lots of Candles, Plenty of Cake. I'm hoping to fit it in this month.
What are your favorite books about reading and/or writing?