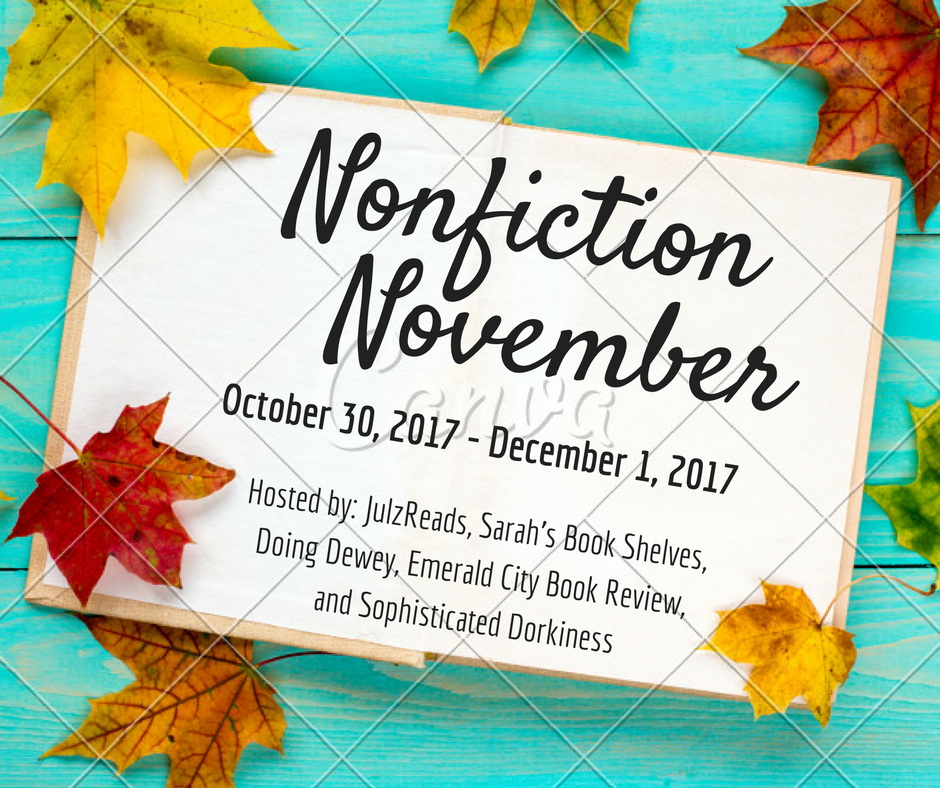 Welcome to Nonfiction November 2017! I'm thrilled to be co-hosting again this year along with Katie at Doing Dewey, Lory at Emerald City Book Review, Kim at Sophisticated Dorkiness, and Julz at Julz Reads. Nonfiction November is my favorite reading event of the year and I always welcome the change of pace from reading lots of new fiction releases all year long…and never more so than this year! So, here's my year of nonfiction so far…
Hop over to Julz Reads to link up your introductory post!
My Year of Nonfiction
So far this year, I've read 35 Nonfiction books (37% of my total books read), 27 of which were audiobooks. Audiobooks seem to have almost single-handedly (well, 77%) saved my nonfiction reading this year!
Most of my nonfiction reading this year has been memoirs or essays with some investigative journalism, sports books, and life improvement thrown in.
Favorite Nonfiction of 2017 So Far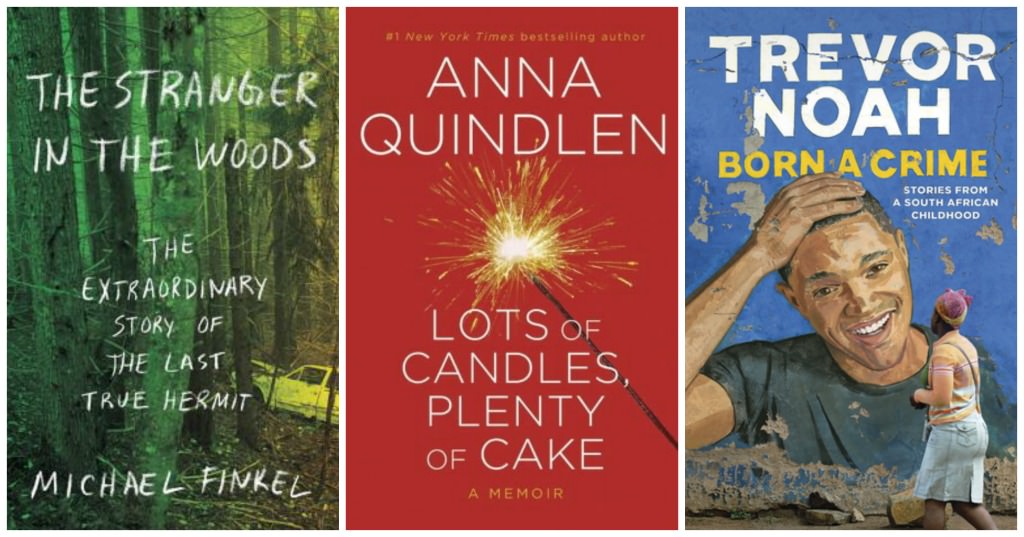 It's a tie between…
Most Recommended Nonfiction Book of 2017
It's a tie between…
This year, I haven't read enough…
Narrative Nonfiction, which is my favorite type of nonfiction! 
And, the reason I haven't read much of it this year is that narrative nonfiction doesn't work quite as well for me on audio as other types of lighter nonfiction. And, so much of my nonfiction reading so far this year has been on audio.
This year, I'm hoping to…
Reading more nonfiction in book form (rather than audio)

Read more narrative nonfiction

Get a change of pace from reading mostly new fiction releases this year

Discover new-to-me blogs

Start making my Nonfiction TBR for 2018!
What are your favorite Nonfiction books so far this year?