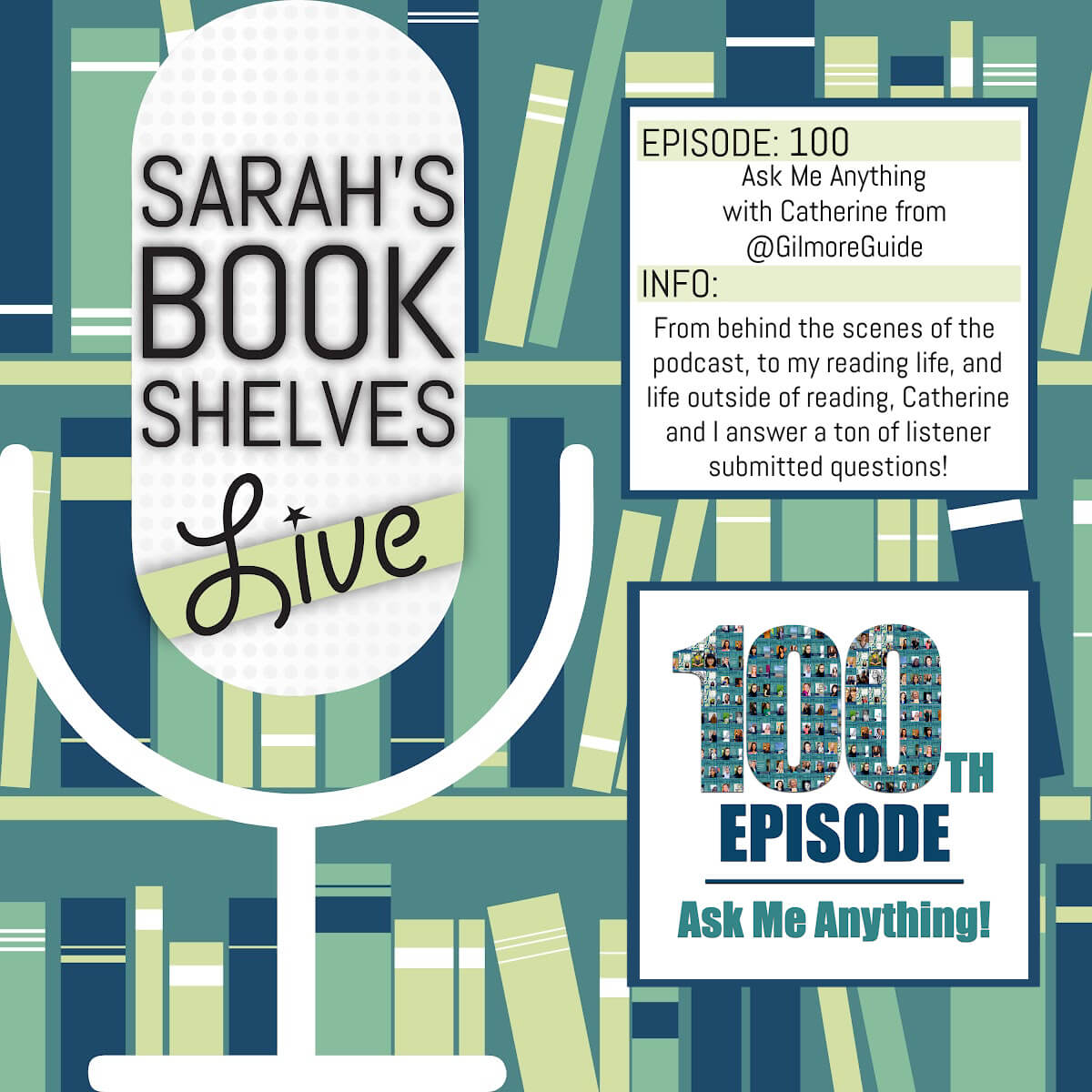 Today, we're celebrating the 100th episode of Sarah's Bookshelves Live with a very special Ask Me Anything episode co-hosted by Catherine of Gilmore Guide to Books. Catherine turns the tables to ask me all the questions you submitted. We go behind the scenes of the podcast, talk about my reading life, and my life outside of reading. Plus, Catherine answers a few questions!
This post contains affiliate links (plus: here's your Amazon Smile-specific affiliate link
), through which I make a small commission when you make a purchase (at no cost to you!).
First, I want to send a heartfelt thank you to all my listeners! Whether you are just discovering the show or have been a listener from the beginning, I am so grateful to have you.  
And, a huge shout-out and thank you to all my patrons — Sarah's Bookshelves Live exists because of each and every one of you!  Having your support has truly allowed me to consider this a job rather than simply a hobby, and I am beyond grateful that I have this creative outlet where I can pursue a low-risk entrepreneurship.  
I'm so thankful for this fantastic community of listeners, the relationships we've built over the past couple of years, and your continued support of the show.⁠ Thank you!
Announcements
Highlights
Topic Highlights
Behind the Scenes of the Podcast [05:47]
A few of the questions answered:
Reading Life & History [37:37]
A few of the questions answered:
Life Outside of Reading [50:30]
A few of the questions answered:
Books Mentioned
Other Links
About Catherine Gilmore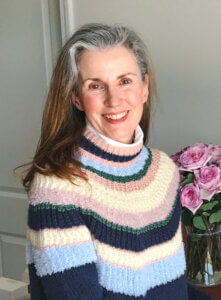 Blog | Facebook | Twitter | Instagram
Catherine started The Gilmore Guide to Books over 6 years ago after wrapping up a career as a corporate librarian. She loves books and reading (surprise!) and currently lives in Ann Arbor, MI.
Next Episode
In two weeks, Catherine from The Gilmore Guide to Books will join me for the Fall 2021 Circle Back episode (airing December 22).
Support the Podcast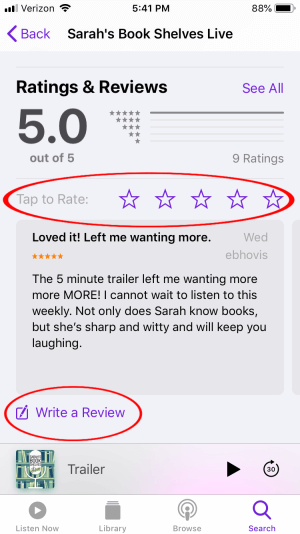 Pin this post…