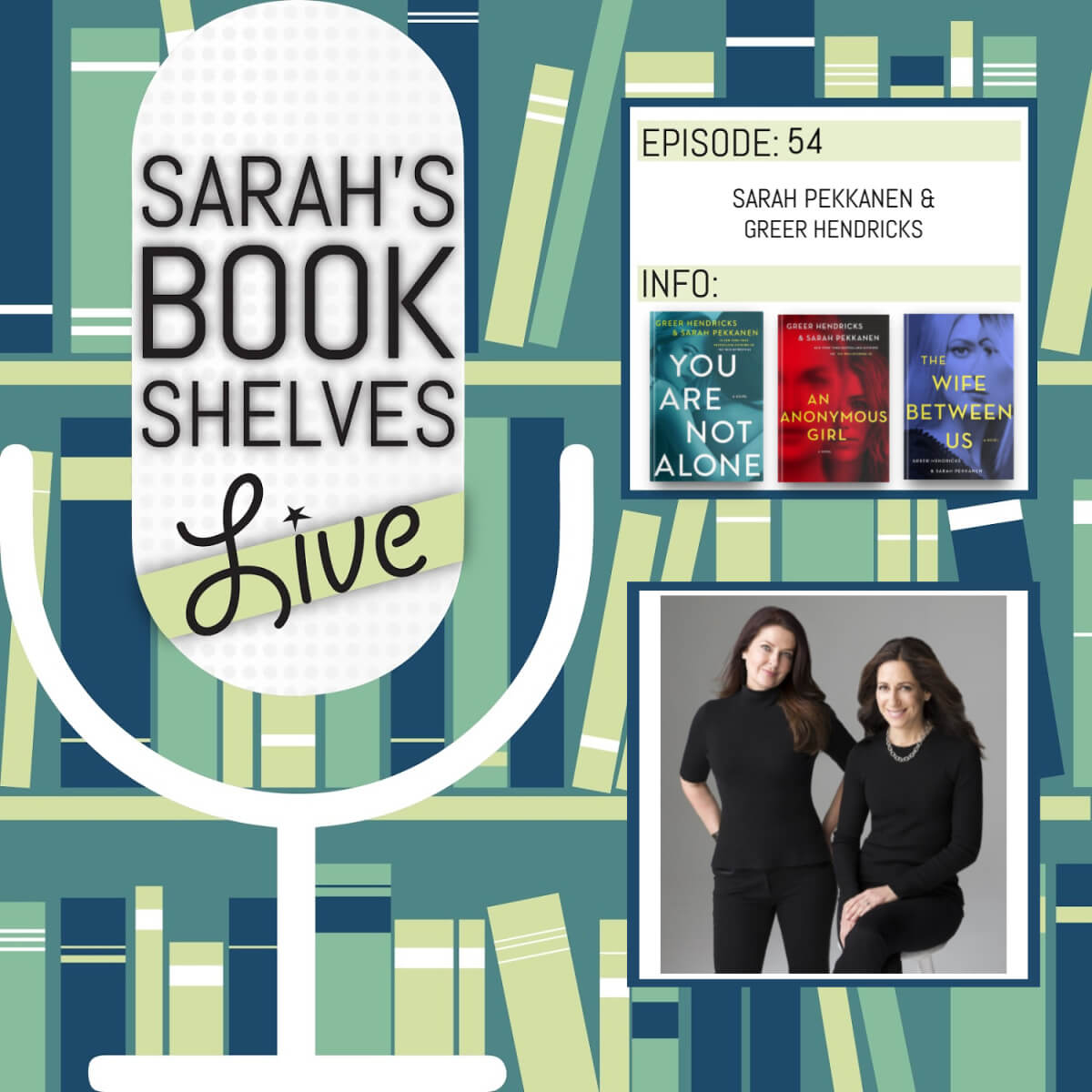 In Episode 54, Sarah Pekkanen and Greer Hendricks (authors of You Are Not Alone) go behind-the-scenes of their writing process, how they decided to write psychological thrillers, and share where their next novel is set (it's not in New York City!).
This post contains affiliate links (plus: here's your Amazon Smile-specific affiliate link
), through which I make a small commission when you make a purchase (at no cost to you!).
Highlights
Sarah and Greer's Book Recommendations [25:59]
Two OLD Books They Love
Two NEW Books They Love
Two NEW RELEASES They're Excited About
Other Books Mentioned
About Sarah
Author Website | Instagram | Twitter
Sarah Pekkanen is also the co-author of the New York Times bestseller THE WIFE BETWEEN US and the upcoming AN ANONYMOUS GIRL, both cowritten with Greer Hendricks.
AN ANONYMOUS GIRL has been optioned for a television series by eOne, with Sarah and Greer executive producing. THE WIFE BETWEEN US has been optioned for film by Amblin Entertainment, with Sarah and Greer screenwriting the adaptation.
Her prior solo novels are: THE EVER AFTER, THE PERFECT NEIGHBORS, THINGS YOU WON'T SAY, CATCHING AIR, THE BEST OF US, THE OPPOSITE OF ME, SKIPPING A BEAT, and THESE GIRLS.
Sarah's linked free short e-stories, published by Simon & Schuster exclusively for e-readers, are titled "All is Bright," and "Love, Accidentally."
Sarah is the mother of three young boys, which explains why she writes part of her novels at Chuck E. Cheese. Sarah penned her first book, Miscellaneous Tales and Poems, at the age of 10. 
About Greer
Author Website | Instagram | Twitter
GREER HENDRICKS is the #1 New York Times bestselling co-author of An Anonymous Girl and The Wife Between Us. The Wife Between Us has been optioned for film by Amblin Entertainment, with Greer and her co-author, Sarah Pekkanen, hired to write the screenplay. An Anonymous Girl has been optioned for television, with Greer and Sarah tapped to executive produce. Prior to becoming a novelist, Greer served as Vice President and Senior Editor at Simon & Schuster. Her writing has appeared in The New York Times, Allure, and Publishers Weekly. She lives in Manhattan with her husband and two children.
Next Episode
Mini Episode featuring Sarah Saba Cetra (@bookedinadvance)…airing April 22.
Support the Podcast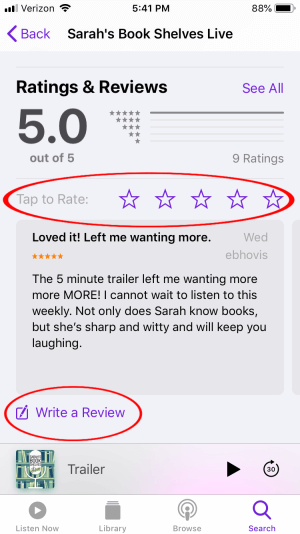 Pin this post…