In Mini Episode 37, Elizabeth Chapman and I talk for so long about books that it can't technically be called a mini episode.
This post contains affiliate links (plus: here's your Amazon Smile-specific affiliate link
), through which I make a small commission when you make a purchase (at no cost to you!).
Highlights
Elizabeth's Book Recommendations
Two OLD Books She Loves
Two NEW Books She Loves
One Book She DIDN'T Love
One NEW RELEASE She's Excited About
Other Books Mentioned
Other Links
About Elizabeth
Elizabeth and her husband live in Roanoke, Virginia with their two kids (Sam, 8 and Nora, 4) and their Golden Retriever (Addy, 11). Monday through Friday, she also has 75 other "kids" as a high school English teacher — her dream job because it allows her to spend her days talking about books and life and introducing students to stories that teach them more about themselves, others, and the world around them. When she's not driving her minivan to soccer practice or grading papers (actually, often while she does those things thanks to audiobooks), she is usually reading something new/popular just for fun. She loves memoir, thriller/true-crime, romance, literary fiction, and young adult books… Don't tell, but she much prefers these to most of the "classics." 
On the off night she gets the kids to bed on time, Elizabeth blogs at Teaching Sam & Scout about her family, her job, the blending of those two things, and – of course – her recent reads. 
Next Episode
Full length episode featuring Garrett M. Graff, author of The Only Plane in the Sky (airing Wednesday, November 13).
Support the Podcast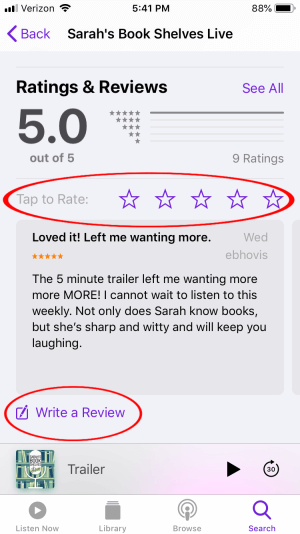 What are some of your favorite "mirror" and "window" books?
Pin this post…